Choosing a freelance career can be a great opportunity to truly enjoy what you do for a living. The main reason is that freelancers don't have an office or a boss and they can choose how much they'll work every day.
The freedom and flexibility freelancing can bring are very valuable to a lot of people. However, freelancing isn't as easy going as people tend to believe. After all, you're your own boss, and you're responsible for both finding work and managing your own finances.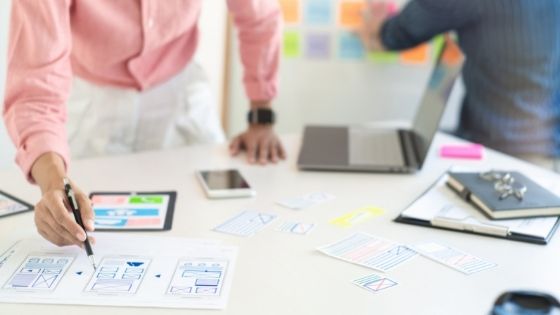 That said, reaching success as a freelancer isn't as easy as you might think if you're not well-organized. Therefore, as a UX designer who just entered the world of freelancing, you'll have to be very careful until you establish yourself well enough to truly have the liberty to do what you want at your own pace.
What that means is that you must understand what freelancing really is and what it involves so that you can manage everything effectively. So, what are the most important steps every freelance UX designer should follow? Let's find out.
Find work for yourself
This is the most challenging part of being a freelancer. Finding work can be daunting, indeed. You have to go out there and look for work. More importantly, you need to establish connections with other people so that work can come your way. That means networking and a lot of it.
Networking is of vital importance for freelancers because that's the way you'll find work. So, where do you even begin? First and foremost, a freelancing career may suggest that you're alone in all of this, but you're not.
Reaching out to other freelancers is an excellent start, especially freelancers who have been in business for some time now. They have all been in your shoes and they understand all too well what it's like to start a freelancing career without knowing anyone.
What that means is that most of them will be willing to help you in one way or another. Some may give you valuable advice, while others may even vouch for you and send referrals your way.
In most cases, around 80% of your work will come from referrals as long as you're good at what you do. But before you can benefit from referrals, you have to meet a lot of people. That being said, here are a few things you should do.
Freelancing networking tips
Join networking groups.
Attend networking events.
Use social media to identify key individuals and groups that can help you out.
Join networking forums.
Meet people face to face.
Follow up on any potential lead.
Nurture relationships with people.
Make a name for yourself
Even if other people send referrals your way, it doesn't mean you'll land a project to work on. Your potential clients may want to learn a bit about who you are before they actually hire you. That's why it's important to promote yourself the right way.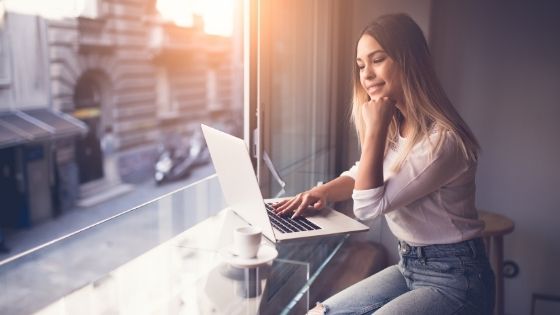 In the age of digital marketing, you can really make a name for yourself regardless of much work experience you have or lack of thereof, for that matter.
If you're not familiar with how marketing works, you can always consult with a web design company nyc that can help you get started. Once you have a strategy in mind, you can start promoting yourself effectively. Here are a few things to consider.
Marketing tips for freelancers
Create a portfolio website – As a UX designer, you know how this works. Create an awesome website that people will enjoy browsing through. You can use your website to portray your previous work, showcase your skills and tell your story.
Use social media – Social media presence is ideal self-promotion for freelance UX designers. You can share advice, publish content and use ads to target potential clients. Building your visibility and authority is a great way to get noticed by potential clients.
Create a sales pitch – Some clients need more convincing than others. By creating a sales pitch, you can prove to them that your skills are worthy and that you can solve their problem. Sales pitches aren't meant to help you brag or beg for work. Instead, they are designed to help you convince people that you're good as you say you are.
Manage your freelancing career
As mentioned before, freelancing isn't as easy going as it may seem, especially when it comes to administrative tasks. As you may already know, freelancers don't always have a steady income or positive cash flow.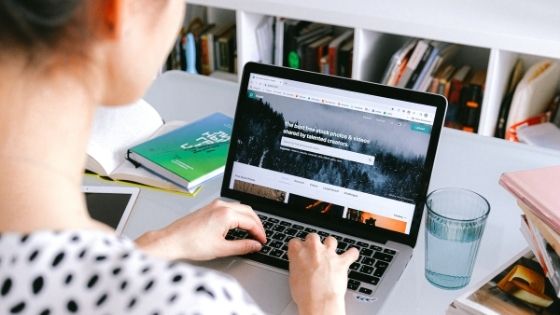 Moreover, when you work for a company, your boss takes care of your salary, taxes and even your retirement plans. As a freelancer, this is all your responsibility. So, when you combine finding work, promoting yourself and managing your career, there isn't a lot of room for actual work, is there?
This is where things can spiral down out of control if you're not careful enough. That's why you need to get organized and create a plan that will work for you.
Prioritize tasks and test out different approaches before you find an ideal solution. Managing your personal finances will be the most difficult part. Therefore, here are a few things you can do to make your life much easier.
1. Get paid on time
Getting paid is your top priority. You'll be dealing with all sorts of clients in your line of work and you never know how things will turn out. That said, place some insurances that will help you get paid on time. For instance, one of the surest methods to achieve this is to charge upfront. Here's an example.
Charge 100% upfront for small projects – Short projects tend to be a hassle for freelancers so charging 100% for your work upfront is only natural. You avoid any inconveniences by delivering your work after you get paid.
Charge 50%-60% upfront for mid-size projects – Charging at least half upfront for mid-size projects is a guarantee that you'll get something out of it even if the project goes sideways. A lot of clients tend to change their mind halfway through the project, leaving freelancers either hanging or having to start all over again. This is a way to protect yourself and discourage clients from such behavior.
Charge 30% upfront for large projects – Large projects are more complex and time-consuming. Getting paid a portion of the price upfront covers your expenses and you can negotiate further payments for each milestone you reach.
2. Pricing options
How to price your work is a dilemma many freelance UX designers face. You can either charge per hour or charge clients per project. Both are viable options, and you'll determine which one to opt for based on the situation.
In most cases, you'll base your decision on how much you have to earn and spend on living expenses.
3. Working under a contract
Always work under a contract regardless of how well you may know the client. You never know if something can go horribly wrong that will leave you without an income.
If a client refuses to pay you for any reason, you can take certain action when you have a legally binding contract. If not, then it's their word against yours and that never turns out good in the end.
So, a contract is an absolute must if you want to protect yourself from inconveniences and unpleasant situations.
4. Hire an accountant
Doing taxes is extremely fun for freelancers. No, it's not. You are self-employed, which kind of makes you both the owner of a company and an employee. Calculating your taxes can get really complicated in such situations.
There are plenty of accounting tools and software you can use to solve this little issue, but it's better to actually hire a professional to do it for you.
Accountants are not just bookkeeping wizards. They are also financial advisors who can point you in the right direction should you happen to hit a rough financial patch.
5. Billing methods
As a freelancer, you'll come across a situation where you forgot to bill your clients or remind them to pay you. Before you know it, you have financial troubles.
If you have trouble keeping up with all the projects, clients and payments, simply implement an automatic billing system that will ease your burdens.
Moreover, don't be afraid to walk away from a bad deal. For example, clients who insist on having a 120-day period for paying invoices are usually a bad deal.
120 days means 4 months without pay while having to deliver work nonetheless. This works well for them but not for you unless you really don't have any other choice.
Take care of yourself
In the midst of everything that will happen during your career as a freelance UX designer, it can become easy to get lost and become overwhelmed. A lot of freelancers push themselves too far, especially in the beginning.
This leads to burnout and other consequences that will prevent you from progressing any further. Working hard to make a living and making an effort to find as much work as you can is all well and fine. However, if you overdo it, you'll just end up being counterproductive.
As you may know by now, the future of service is digital, and you'll spend a lot of time online doing this and that. Sometimes, you have to take a step back and disengage from it all so that you can keep going.
Take care of yourself and your wellbeing, or you'll soon find freelancing to be quite dreadful. But how do you manage your work-life balance in such situations? Here are a few things that can help you out.
Create a routine
Routines are boring but you can't deny the fact that they're also useful. This is especially true when you're just starting out as a freelancer.
If you ever worked 9-5 for a company somewhere, your old habits may work in your favor. Therefore, create a routine that will help you develop new and healthy habits for your freelancing job.
And yes, freelancing is still a job, regardless of the fact that you're working from home. This will help you become more productive and organized.
Focus on your mental wellbeing
Every job, even freelancing, can be exhausting, no matter how much flexibility you have. You are the boss here, so you can set your own pace as you see fit. Therefore, set reasonable work hours, plan a vacation and remain organized so that you'll have time for yourself.
You have to give yourself some "me time," or you'll quickly burn out.
Don't be afraid to say no
Working with people can be very stressful, to put it mildly. As mentioned before, you'll encounter all sorts of clients and a lot of them will be jerks of epic proportions. Saying no to these people will help you maintain both sanity and overall health.
Even when you're in desperate need of work, it's better to turn down a bad client than to let your stress fester as you work for them. So, how do you spot a problematic client?
They don't really know what they want.
They say they like it until a certain point where they don't.
They want to squeeze a bit of extra work from you without having to pay for it.
When it's time to pay, they are nowhere to be found.
Getting them to pay feels like climbing a mountain with no gear whatsoever.
Before you take on work, do a bit of research and ask your acquaintances about the client. If you spot enough red flags, run away and don't look back.
Becoming a freelance UX designer is an excellent career choice. You get to work as much as you want for whomever you want. However, the road to success is a slippery slope.
If you're not committed to your job and if you're not careful, you can easily run into a lot of trouble that could've been avoided otherwise. Therefore, create a strategy that will help you move forward without you having to sacrifice too much of yourself to reach the top.