When working at a 9-5 job, delivering daily tasks often depends on the manager's decisions and the timeframe of your office hours. However, freelancers have the freedom to manage their own time during the day, which can be both a blessing and a curse. In order to manage time, people who work freelance need to develop different skills and make smart choices. If you are a freelancer struggling with time management, this might be a perfect guide for you. Take a look at how you can improve your productivity and use your work hours most efficiently.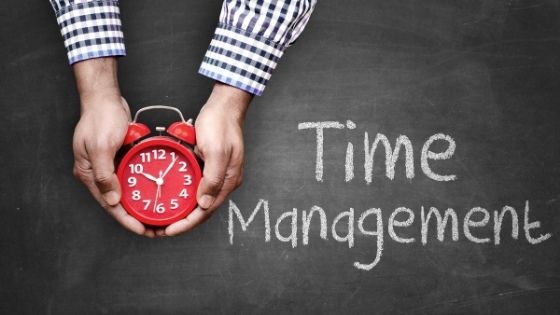 Why is time management important for freelancers?
Not having enough time during the day is not only caused by the amount of work one has to deliver. Plenty of successful business people work way beyond the standard office hours. Managing time the right way is what makes one prioritize, make good decisions and deliver tasks on their to-do list. While some people struggle to finish all of their work during the weekdays, others seem to have it all under control. Since freelancers have the freedom of managing their own time, having a plan becomes a necessity.
So, how does time management for freelancers work? Are there any specific skills one might need? To explain this term better, we must first understand what makes the workflow efficient. If two freelancers were given the same project to finish, there's a big chance one will need more time than the other. Even if they have the same experience in the business, their time management skills might not be the same. Prioritizing tasks and making the best plan for their daily routine will be the key to success. Take a look at some of the factors that affect time management for freelancers. If you are a freelancer yourself, the following guide could help you save time and deliver tasks more efficiently.
How can you profit from successful time management?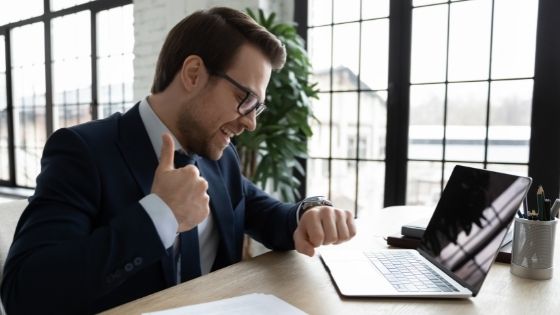 Contrary to popular belief, good time management is not only a trait of perfectionists. Technical tasks and creative work might not take the same amount of time to deliver. For a small percentage of creative freelancers, procrastinating can be justified, especially if the final result should be a product of a unique idea. However, there are not many clients who will admire delays and procrastination. Good time management is a great way to gain trust from clients, as well as to prosper in your work. Here are some of the most important benefits of efficient time management:
Fewer stressful situations. Worrying about delays and lack of time to finish a project does not come easy to freelancers. With a simple to-do list and time planning, this stress can be easily avoided.
More time to accept new projects. By managing time the right way, freelancers create more time to accept well-paid projects.
Having more free time. By delivering tasks in a scheduled time frame, a freelancer can create more free time during the day.
Step one – prioritize
In order to be successful at their job, freelancers often need to make a difference between more and less important tasks. Projects that have a deadline often have to be separated into smaller tasks, which makes the entire project easier to handle. Making priorities is the number one skill a freelancer needs to manage their time efficiently. So, if you are working freelance, you should ask yourself the following questions:
Which tasks will take the most time to finish?
Is there any part of the work that is urgent or more important?
Could finalizing this project leave room for accepting another one?
What is the most productive task I can deliver today?
Once you know the answers to these questions, you will be on a good path to manage your time with success. Making priorities instead of losing time on unimportant things is what will make your workflow steady and efficient.
Limit your time
While some tasks could seem like they will take up your entire day, this could be an illusion. By limiting your time for one task, you will be more productive and focused while working on it. Having flexible working hours is one of the trickiest things freelancers have to deal with. The comfort of working from home often leads to procrastination and bad time management.
One of the best ways to limit your time for a specific task is to use previous experience. When freelancers miss the chance to deliver a project on time, the best thing they can do is learn from the experience. If you know that a project will take at least two weeks to finish, you can limit your time to one week. By doing so, you will have plenty of time left for do-overs, updates, and other changes your project might need.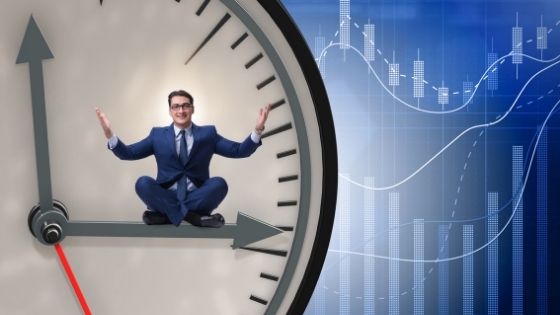 Establish a daily routine
One of the benefits of a freelancer's daily routine is flexibility. Many people dream of having a different schedule every day of the week. This type of time management boosts creativity, but it can also have a downside. Without planning a daily routine, freelancers often end up lacking time to finish their tasks. For example, you can divide your workday into 2 sections. In the mornings, you can finish the hardest part of the work and use afternoon hours for less important tasks.
Automate workflow
One of the best ways to manage time when working freelance is to automate workflow. Since freelancing is becoming more popular every year, we can now rely on simple workflow software to help us organize. Time management and task-planning programs are easy to use, and they save a lot of time for many freelancers. By using them, a freelancer has the option to prioritize, set reminders, keep track of their workflow, and use their time most efficiently.
Whether you just started with a freelance job, or you're already booking long-term clients, good time management will only bring success. Plenty of freelancers make the mistake of relying on their flexible working hours, which results in less time to finish their jobs. Making a plan and knowing how much you can achieve in a day will help you manage your time successfully and reach your goals as a freelancer.