The world of digital marketing is quite a dynamic environment. Marketers and advertisers alike are always trying to outdo themselves so that they can capture consumer attention and encourage them to take the desired action, such as making a purchase, for instance.
Nowadays, it's all about leveraging imagination, creativity and innovation when it comes to creating marketing and advertising campaigns. In most cases, a lot of tactics are sneaky and subtle to a point where you don't even realize that some company is actually advertising itself.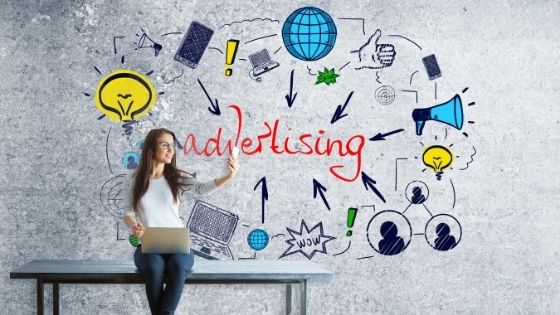 These are truly brilliant techniques that allow businesses and brands to generate enough exposure without overspending on their marketing budget. On the other hand, some companies prefer a more direct approach, and their campaigns are as flashy as they can get.
So, as a business owner, which approach do you think works best? Before you answer that, consider the fact that consumers generally hate ads, especially those that are too upfront and aggressive like the popup ones that are common on websites.
Being sneaky is oftentimes a better approach because it gets you where you want to be without stepping on anyone's toes in the process.
With that in mind, here are a few sneaky but brilliant advertising ideas you could capitalize on.
1. Content marketing
Content is considered king in the marketing world. Content is self-promotion for any company due to its ability to generate exposure, brand awareness and visibility, among other things. Leveraging content is one of the sneakiest ways to advertise your company.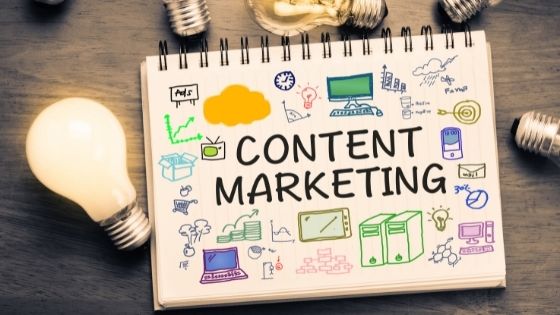 But how, exactly? Simply put, you provide consumers with valuable information, relevant education and even entertainment. In return, everyone knows that the content is yours, so they'll seek out your company for more of that content.
So, what better way there is to promote your business than to create awesome content?
Here are a few examples of how to use content for advertising your company.
Engage in guest posting on other relevant sources, such as other websites and blogs.
Create quality backlinks that link back to your website and content pages.
Address consumer pain points with your content by answering their questions or providing them with a solution to specific problems.
Make your content sharable on social media platforms.
Repurpose content to meet the audience's needs, such as creating videos, infographics, podcasts, webinars etc.
2. Create an awesome website
Your website is basically a huge banner displaying who you are, what you do and what you have to offer. It's literally one big advertisement for everyone to see. More importantly, everyone expects you to have a website.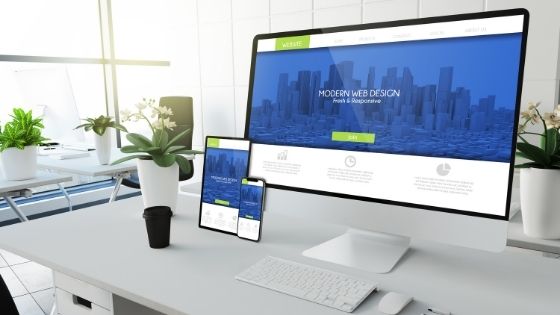 However, the important thing is to design your website accordingly and not make it abundantly clear that it's self-promotional. That way, consumers will browse your website, the content and your offers seamlessly.
Designing an awesome website is the tricky part. In most cases, web owners leave this part to the professionals. Therefore, if you happen to operate in New York, for instance, you should look for a company that's expert in web design agency Florida.
The key is to work with a local agency whenever you can. The main reason is that local professionals know what the local audience prefers the most, so they can provide it to them with ease. That said, a well-designed and properly optimized website is one of the best ways to promote your company to your target audience.
3. Leverage the power of your customers
This one is arguably one of the sneakiest methods of advertising your company or your products and services, but it's also one of the most brilliant methods. You're basically letting your customers promote your company or your products further.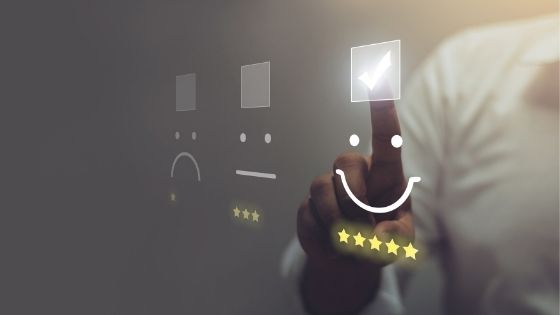 This is referred to as social proof in the marketing world. That said, if you have satisfied customers, you can ask them for referrals and recommendations. If nothing else, you can at least ask them to write honest reviews.
Now, when it comes to online reviews, around 92% of online consumers read those. Moreover, around 84% of consumers trust these reviews as much as they'd trust personal recommendations from their friends or family members.
That is a powerful impact, indeed. A couple of explosive user reviews can do more for your company than an entire advertisement campaign ever could. The main reason is that consumers trust other consumers more.
If consumers see that your customers are happy and satisfied, they are likely to become your customers as well. Aside from user reviews, here are a couple of other examples of how your customers can help you advertise your company or your products and services.
Refer a friend – This model provides incentives, such as coupons or discounts to customers who bring their friends along. The friend has to convert in some way for this to work.
Testimonials – Similar to user reviews, testimonials are stories about the experience customers had with your products, services or with your company. It's basically an endorsement from another customer.
User-generated content (USG) – Content created by your users where they use your products or services is much more trustworthy than the content you create. Other consumers are encouraged to try your products because your customers are satisfied with them.
4. Start a blog
A blog can be a great extension of your website. You can provide your audience with additional content, such as articles, blog posts, videos, tutorials and so on. Having a blog can really help your business out. Here are a few examples of how.
Increase organic traffic.
Attract new customers.
Keep existing customers engaged.
Nurture and convert leads.
Improve the demand and interest for your products and services.
Differentiate your business from other competitors.
Just like with your website, your blog has to be properly designed and optimized so it will do its magic. If you're not sure how to do it yourself, you should let the professionals handle your blog.
Therefore if you cater to an audience from Texas, for example, you can find a company that specializes in web design from San Diego that can help out with your blog.
When you have an aesthetically pleasing blog with organized and categorized content, your audience will enjoy browsing it. Furthermore, a well-optimized blog can improve your SEO ranking and boost your company's online visibility, credibility and authority enfold.
5. Leverage Google My Business
Many companies tend to focus on their local market before expanding their horizons. If you haven't considered this option yet, you strongly should, because being well-known in the local market is a major advantage.
The best way to achieve that is to get listed on Google My Business. This is part of a local SEO strategy that gets you on Google's radar for local businesses. This is especially important when you want to reach consumers who frequently use keywords, such as "near me" in their search queries.
What you need to do is provide Google with the information regarding your business, such as open hours, address, phone number, email and so on. Then, you should create content and upload photos.
Furthermore, it would help to acquire some positive user reviews if possible. By doing this, you can appear at the top of the search results for related keywords regarding the local search. The goal is to appear among Google's local "3-pack", which are basically the top three search results.
Aside from Google, you should consider other business listings and ensure your information is consistent on all listings. Here are a few other directories to consider.
Foursquare.
Yellow Pages.
Bing.
Apple Maps.
Yelp.
Facebook.
MapQuest.
Yahoo.
6. Utilize social media
When it comes to proper advertisements, social media platforms are the best channels for promoting your company and your products or services. In most cases, simply by interacting with your target audience, you're already promoting your company.
Now, the social media environment differs from the rest of the channels. That's why a strong presence and a careful approach are needed to navigate this landscape. What's best about social media platforms is that they allow you to pick the way you want to advertise your company or your products.
A direct method would be to use built-in ads and create your own advertising campaigns. Fortunately, there's also a more sneaky approach that usually yields more viable results. Here are a few examples of more subtle advertising techniques.
Share content with your audience.
Engage in conversations and comment on posts.
Organize events, giveaways, promotions and contests.
Leverage visual content, such as images and videos.
Once you have a strong enough presence on social media, almost anything you do will serve as a promotion or an advertisement for your company.
More often than not, subtlety is a game-changer in the marketing world.
Companies that are sneaky about their advertisements and promotions manage to win over consumer attention and trust without aggravating them.
However, you have to leverage enough creativity and innovation so that all that sneaking around actually pays off.
Best Architecture Website Designs To Attract Customers
The best architectural website designs are those that attract customers and help to generate leads. A well-designed website will showcase your firm's unique strengths, highlight your most popular projects, and provide easy ways for visitors to get in touch. Keep reading to see some of the best architecture websites out there – both big and small – and get inspired for your own firm's site design!
There are many different types of architecture websites out there. Some are very simple, while others are quite complex. But what all these websites have in common is that they are designed to attract customers and help them learn more about the architectural services that are available.
One type of website is the portfolio website. This type of site is designed to showcase the work of an architect or firm. It typically includes a gallery of images, as well as information about the projects that have been completed. Portfolio websites are a great way for potential customers to get an idea of the quality of work that an architect or firm can provide.