AI has found its use across many different industries. Its ability to analyze data, identify issues, and offer better solutions is already used by successful companies all over the world. AI systems are far more accurate when compared to humans, and today's technologies allow businesses to apply artificial intelligence to existing systems.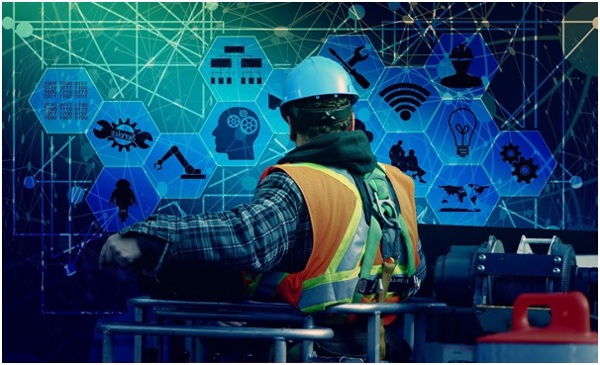 There are a lot of areas where AI can help improve business operations, but predictive maintenance is the one that provides the most benefits. So, what is predictive maintenance, and why does your company need it? Stay with us, and we'll explain everything in more detail.
Predictive Maintenance Explained
Predictive maintenance is a practice that uses data analytics to predict future problems in production. It is possible only because of advanced machine learning systems and AI models. As the ML system analyzes data, it finds weak spots in operations, processes, services, and systems. The AI then reviews the gathered data and proposes solutions to issues that will happen in the future.
The practice of predictive maintenance is taking the world by storm because it offers some incredible benefits that are impossible to achieve otherwise. It can reduce downtimes and keep production on the highest level at all times.
Traditional Maintenance Methods VS Predictive Maintenance
Traditional manufacturing maintenance practices are divided into two categories:
Planned maintenance
Condition-based maintenance
Both of these techniques require you to halt production until the issues are fixed. Let's take a look at each method to explain their downsides.
Planned Maintenance
Planned maintenance, also known as preventative maintenance or scheduled maintenance, is performed at regular intervals. In other words, companies have to plan maintenance activities in advance, even when production is working perfectly.
When the maintenance is due, engineers have to stop production, conduct detailed machinery inspections, identify problems, and come up with solutions. The entire time this is happening, companies keep losing money. What's more, different production lines and equipment need maintenance at different times, which leads to operational problems.
Condition-Based Maintenance
Most companies perform maintenance only when a machine or a production line breaks down completely. This approach costs the most money, as businesses lose money on reduced production as well as repair costs.
Condition-based maintenance can harm all business processes including supply chain management, employee management, and customer trust.
Predictive Maintenance
It's already obvious that predictive maintenance is the best option so far. It's far better because it uses a predictive approach to fix problems before they arise. That means that you don't have to worry about downtime costs or unnecessary maintenance expenses.
It is able to extend the life of all components by predicting which ones will fail first. Knowing when a malfunction will happen allows you to perform critical maintenance jobs in advance. That is only possible with the use of IIoT sensors that monitor all devices in real-time and send data to the AI model.
These sensors can gather information about pressure, temperature, humidity, vibration, and other details that can tell your engineers if the machine is performing correctly. Once the AI identifies issues, it offers solutions, allowing your engineers to make informed decisions on how to fix issues without halting production. Predictive maintenance is one of the primary features of Industry 4.0, along with digital twin technology. Companies such as Wizata-industrial manufacturing software already introduced systems that can conduct predictive maintenance with incredible accuracy.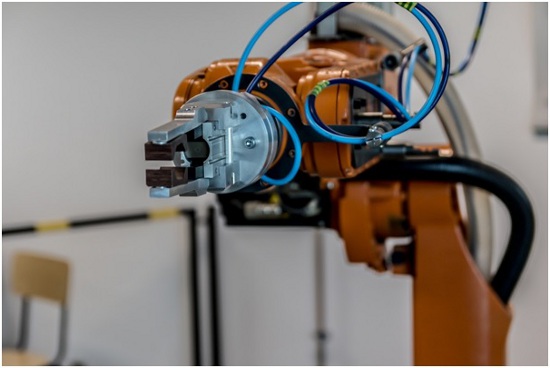 Advantages of Predictive Maintenance
While it seems that predictive maintenance offers benefits only in manufacturing management, it provides all kinds of benefits to the entire operation. Here's a quick overview of the main advantages this revolutionary technology has to offer.
1. Maintenance Cost Reduction
Predictive maintenance can reduce repair costs by as much as 50%. It will remove the need for planned maintenance and focus all efforts only on the areas that need work. The system will gather information, access every machine, and propose ideal maintenance times. With shorter downtimes and accurate instructions, your business will be able to save a lot of money on maintenance costs.
2. Reduced Machine Failure
IoT sensors and ML systems will monitor all manufacturing elements in real-time. Your workers won't have to inspect every machine manually, which will save you a lot of time and effort. Knowing the state of every machine at all times will all but eliminate machine failure since you will be able to fix issues before a disastrous hardware breakdown.
3. Reduced Need for Spare Parts
Most manufacturing companies have an entire warehouse of replacement parts for their machines. Having everything at hand used to be the best method for reducing downtimes, but it came with massive costs. Industrial machinery spare parts are expensive, so companies had to invest in parts to keep their operations running.
Predictive maintenance, on the other hand, is able to reduce spare part costs by more than 30%. Instead of buying all spare parts in advance, you will know which parts you need to keep the operation going. Whenever the AI finds an issue, you'll still have enough time to order the part and perform maintenance before the machine stops working.
4. Increased Production
Traditional maintenance techniques have a negative effect on production. If a machine suddenly stops working, the production has to be paused until the problem is fixed. A predictive program allows you to monitor every process parameter, which will help you pinpoint operating issues you can change to improve production.
5. Overall Profits
When all things are considered, reduced downtimes and lower maintenance costs have a direct impact on ROI. Instead of condition-based management that costs a lot of money due to increased downtimes, predictive maintenance can help you reduce operating costs.
More production and shorter downtimes will help improve efficiency, allowing you to get more products from the same manufacturing line.
Conclusion
All manufacturing processes run into problems at some point. However, with the right technology in place, you can drastically reduce downtimes and maintenance costs. Predictive maintenance is a business process of the future, and it allows you to keep your manufacturing plant in perfect working conditions at all times.
Not only will it help you reduce maintenance efforts, but it will also open up doors to new optimization opportunities, increase job safety, and many other benefits.