In the world of automotive enthusiasts, the desire to enhance a car's performance goes beyond mere transportation. It's a passion that drives individuals to seek ways to extract every ounce of power, agility, and responsiveness from their vehicles. Whether it's for the thrill of the track or the joy of a spirited drive on winding roads, optimizing a car's performance involves a combination of expertise, technology, and a touch of artistry.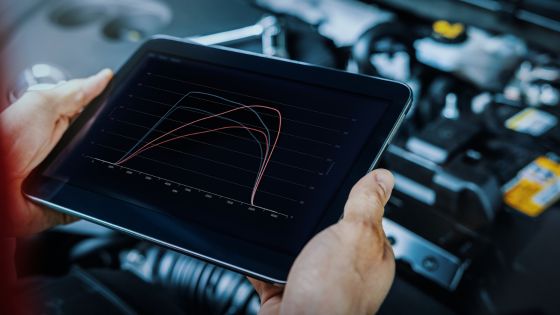 1. Engine Tuning: Unleashing Hidden Power
At the heart of performance enhancement lies engine tuning. Modifying the engine control unit (ECU) through remapping or chip tuning can unlock hidden potential. This adjustment optimizes fuel delivery, timing, and airflow, resulting in increased horsepower and torque output without compromising reliability.
2. Intake and Exhaust Upgrades: Breathing New Life into Performance
Enhancing the intake and exhaust systems is a fundamental step. Upgrading to a high-performance air intake system ensures a steady flow of cool, oxygen-rich air to the engine, while a well-designed exhaust system expels gases efficiently, amplifying both power and sound.
3. Turbocharging or Supercharging: Power Boosters
For enthusiasts craving significant power gains, turbocharging or supercharging the engine is a transformative option. These systems force-feed air into the engine, resulting in substantial power increases, often with impressive torque gains across the RPM range.
4. Upgraded Fuel System: Ensuring Adequate Fuel Delivery
Having a powerful engine is exciting, but without a reliable fuel system, that power might not last. That's where a high-performance fuel system steps in. It includes larger injectors, a better fuel pump, and upgraded lines.
This setup ensures your engine gets enough fuel for more power, which means better performance and speed. Whether you're on the highway or a racetrack, this fuel system gives you confidence that your engine won't stall unexpectedly.
5. Performance Suspension: Conquering Corners with Precision
Improving your car's handling starts with a good suspension. Paying extra attention to the front end's suspension is crucial. By upgrading it with high-performance shocks, springs, and sway bars, you significantly boost your car's ability to handle corners and stay stable.
The outcome? A driving experience that's more responsive and controlled—something any car enthusiast would love. Whether you're aiming to be faster on the track or simply want to relish your drive, fine-tuning your front-end suspension brings valuable benefits that shouldn't be overlooked.
6. Brake System Upgrade: Stopping Power Redefined
Enhancing the braking system with larger discs, high-performance pads, and improved lines enhances stopping capabilities, crucial for high-speed driving and track performance.
7. Upgraded Tires and Wheels: Grip and Aesthetics Combined
Upgrading your car's performance is easier when you use wider, high-performance tires and lightweight alloy wheels. These changes don't just give you better grip and handling; they also make your car look cooler.
Picture yourself driving on the road with these new wheels, turning heads, and getting compliments. With wider tires and light wheels, you'll handle turns smoothly and make your car look better.
8. Aerodynamic Enhancements: Precision in Motion
Aero kits, spoilers, diffusers, and splitters are more than aesthetic additions. They reduce drag and enhance downforce, aiding stability and grip, especially at higher speeds.
9. Performance Clutch and Transmission: Seamless Power Delivery
A stronger clutch means you can handle more power without slipping. When you pair it with a performance transmission, you get smoother gear changes and better power delivery. No more rough shifts, just a more responsive ride. Getting a high-performance clutch and transmission not only makes driving better but also makes your car's drivetrain last longer.
10. Weight Reduction: Shedding for Performance
Reducing a car's weight through the use of lightweight materials and replacing heavy components improves acceleration, handling, and fuel efficiency, contributing to an overall performance boost.
In the pursuit of enhancing a car's performance, it's vital to consider the holistic impact of modifications on the vehicle. Balancing power gains with reliability, ensuring safety, and complying with legal requirements should always remain a priority.
Remember, each car is unique, and modifications should be tailored to suit individual preferences and driving conditions. Seeking advice from experienced professionals and conducting thorough research before embarking on any modifications is highly recommended.
Conclusion
The quest for the ultimate car performance involves a symphony of modifications that, when orchestrated meticulously, can transform an ordinary ride into a thrilling, high-performance machine. It's a journey fueled by passion, precision, and the relentless pursuit of automotive excellence.