Whether it's about getting a job or starting a business, Dubai is considered one of the most reliable places. However, the global pandemic did a number on it back in 2019 till 2021. But things are better now, and businesses are returning to their previous states. Therefore, if you are thinking of starting your business right in the heart of UAE, then no time would be better than this.
However, you might need to pay attention to certain things so that you don't have to deal with uninvited situations. Thus, before you plan anything, make sure you give this article a read. Why? Well, so that you get to understand each step of setting up your business in the United Arab Emirates! So let's get started, shall we?
The type of business you want
The first thing is to be clear about what type of business you want to begin with since that will decide what type of business license you'll need. It can be commercial, industrial, or professional. Do remember, that you will require other governmental and additional approval for activities of business such as veterinary operations, jewelry trades, or food trading. The easiest way to find out if your chosen activity is listed is to check out the DED (Dubai Department of Economic Development). They have more than 2100 operations listed in the DED.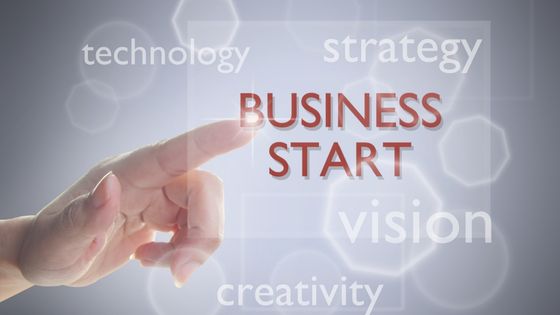 Ownership
So, if you want to be a foreigner with full ownership of your business. All you have to do is go for a business license and the free zone location in Dubai. The good thing about these free zones is that each zone has its own specifications. Besides, you can select from 45 zones within Dubai, which means you have plenty of options to choose from. And to get a local trade license, you are still required to connect with the Department of Economic Development. However, you must remember that the policy comes with certain rules and regulations that must be followed.
Compared to other states and countries, Dubai is the safest when it comes to finding a job, finding a job, or even opening a little cafe. And on top of that, if you have acquaintances in the UAE, the process will be much more serene for you.
Legal status
The rules to legalize your firm's position in UAE depend on the location and your business type. For instance, if you are planning on establishing a consultancy firm, it will be done as a stand-alone or as a company branch. As we have said earlier, each free zone has its own rules and you are supposed to follow them to set a legal structure for your firm. If you are wondering about the rules and all, you can find them on every zone's official website.
If you were seeking a job, we would have advised you to maintain your resume. Plus, only hire a Resume Writer in Dubai if your center of attention is UAE. The reason is quite simple. No one is more familiar with the market than a professional resume writer in Dubai.
The name of your company
If you think that this isn't an essential part of starting a business in Dubai, then you couldn't be more wrong. Your trade or company name is as important as your business itself. Therefore, you must choose a name that identifies your business nature and provides insight. Besides, make sure you are taking your time in deciding the final name because it includes a lot of legal procedures. Another reason that makes this step vital is that since so many companies operate in the free zones of Dubai, you wouldn't want your trade's name to be the same as theirs. Hence, we suggest you also go through DED to check out all the names as well.
Share
Minimal share capital is stated in the Memorandum of Association of your recommended firm. And in most cases, you are not required to pay even a minimum of share capital. Many people will stop here and won't tell you the rest. But you are not supposed to pay while setting up your business. After that, you might have to face some formalities.
Office premises
Then comes another important part of setting up your business in the Emirates. When you are done with all the legal procedures, that's when you are supposed to visit the sites for your office. The availability of all the necessities depends on your business type. For instance, if you are going to establish a cover letter writing service in Dubai, you'll need electricity and a working internet connection. However, you don't have to be worried about both since the United Arab Emirates rarely deals with problems like these. But all of this will be done after you are done with all the paperwork.
Employees
This might take a while for you to understand if you know nothing about working in Dubai. So basically, in most DED legal forms, you should hire a manager to oversee your operations. Not only this, but he needs to be ready to join you aboard way before your registration process. And if the case is different, you can do all the hiring at once. But if you are an Intelaq license holder, you are not allowed to hire at all; however, you can get engaged with contractors for your projects.
Local support
Remember what we said earlier? If you have acquaintances in Dubai, things can get much easier, right? So, if you are opting for a DED license, you need to have a local agent who can sponsor you and help you through it. And even if you are trying for free zones, it's good to have local support because it can take your business forward more effectively.
Conclusion
It does not matter what you are doing right now. The thing that matters the most is your effort, determination, and hunger to get what you want. Whether you want to establish your dream in Dubai or outside Dubai, you know the drill. However, the steps mentioned above are specifically for UAE. We hope and wish you all the very best in your future endeavors.