The stock market is one option to consider if you're looking for an investment that might potentially outperform inflation while still providing you with satisfactory returns. It's not a terrible plan if you've thought about doing it on your own, and it's an investment that many people have undertaken. Here are some of the most important concepts you'll need to grasp to learn how to trade stocks.
Only Invest Your Extra Money
Putting your money into the stock market is a high-stakes gamble, and you might lose it all. The stock market is not risk-free, just like any other investment. Some risks are systemic to the market and cannot be hedged against, while others are unique to individual stocks that you can avoid by buying a diversified portfolio. The risk you are willing to face depends on several factors, including your age, financial stability, retirement objective, and other personal circumstances. Although investing aims to increase wealth, you shouldn't put all your funds into the stock market.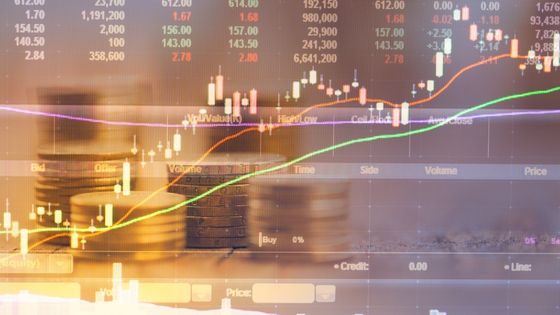 Diversify But Avoid Over Diversification
Never risk everything on a single stock. Build a diverse stock portfolio to lower your exposure to loss and increase your chances of profiting even if some of your holdings underperform. Investing in a mutual or exchange-traded fund ETF is the simplest approach to building a diversified portfolio. Nonetheless, avoid excessive diversification. Buying more stocks helps to spread out your portfolio's risk up to a point. However, beyond that, your investment won't grow as quickly.
Invest In Trading Education
To achieve financial success, you must first learn as much as possible about the market. An understanding of stocks can also help you avoid making blunders that might end up being quite expensive. Furthermore, you will get knowledge about effective stock investment strategies. Lack of education is a significant contributor to the poor performance of many stock investors. In addition, various resources are available, including books like One Up on Wall Street and trading programs like Ninja Trader order flow indicator that teach you how to increase your trading profits.
Create A Strategy
You will need a stock strategy that specifies what to purchase when to buy it, when to sell it, and how to keep tabs on your gains and losses after you begin trading. Your stock market career will fail if you don't have a plan. Therefore, if you want to avoid all the market chaos, the best thing you can do is to have a solid stock trading plan in place. The books you study on stock investing will serve as valuable guides while formulating your strategy. However, the most valuable resource in developing your plan is your actual market experience. Experts suggest that you should take baby steps since you will inevitably make several errors in the beginning.
Don't Let Your Emotions Get The Best Of You
When you first start investing, you'll feel a wide range of emotions due to the ups and downs of stock prices. If your stock price increases, you could feel pressure to cash out immediately, and if it drops, you might have a sickening sensation. When faced with constantly fluctuating stock values, most individuals act unreasonably. A drop in the price of a stock is normal, and you shouldn't sell it to make money quickly. Your stock strategy should guide you on when to buy and sell stocks.
Maintain reasonable expectations
While it's understandable to want the best from your assets, setting your expectations too high might lead to disappointment. One example is the spectacular bull run of recent years, which has resulted in gains of over 100% for numerous equities. Nevertheless, it doesn't imply you can count on making the same money in the stock market every time. If you think your stocks are overpriced, you should diversify into low-priced ones.
You can Invest in the stock market at any moment. But remember that investing involves risk and that you might incur a financial loss. However, if you approach it strategically, you might generate substantial revenue. Therefore, before investing in the stock market, ensure that you've done adequate research and you fully grasp the potential risks. In addition, if you don't know much about the market, it's best to get advice from an expert.