The hiring manager's job is to screen the vast deluge of candidates and find those who would be good for the company. You must know how to do this effectively enough to ensure you get what you need while not wasting time interviewing unqualified people. The following six methods will help make your screening process more efficient and effective:
1. Review Applications Carefully
Take your time to read each job application thoroughly. Pay attention to key qualifications and skills required for the position. A candidate who doesn't meet these qualifications may not be the best fit for the job. However, don't immediately rule out a candidate who may not have all the qualifications listed on the job application.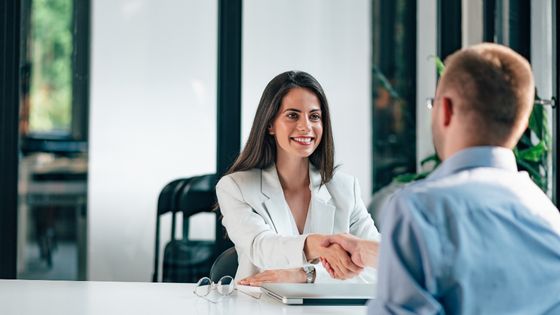 Some job seekers may be qualified for the position but don't list all their qualifications on the application. On the other hand, don't trust the resume blindly. Many job seekers tend to exaggerate their capabilities and skills on their resumes. Therefore, verifying the information provided on the resume is always a good idea.
2. Conduct Phone and Video Interviews
Phone and video interviews are great ways to get a feel for a candidate without investing time and resources in bringing them in for an in-person interview. When conducting the interviews, be sure to ask the same questions to each candidate so you can make fair comparisons.
In today's world, there's no need to wait to meet someone in person to get a sense of their personality. A video interview is a great way to screen candidates before bringing them in for an in-person interview. Compare the person's energy, verbal and nonverbal communication, and overall demeanor to the other candidates. The great advantage of a video interview is that it's easy to catch candidates who hire professionals to do their interviewing for them.
It's advisable to have ready questions to ask in an interview, but also be prepared to answer any questions the candidate may have about the role or company.
The beauty is that you can use disc professional assessment profiles to measure and understand a candidate's behavior, giving you much deeper insights than relying on your thinking. You should consider the disc assessment cost to properly incorporate it into your business's budget.
3. Check References
When you've whittled your list of candidates down to a handful of possibilities, the next step is to check their references. You can do this by calling previous employers or by asking for personal references from people the candidate has worked with in the past. Checking references is important to understand a candidate's work ethic, reliability, and overall character.
4. Give Them a Test Run
If you're unsure about a candidate, consider giving them a test run by having them complete a small project or task related to their application for the job. It'll give you a better sense of their skills and abilities and whether or not they're a good fit for your company. Besides, if they're interested in the job, they shouldn't mind doing a little extra work to prove themselves.
5. Ask for Work Samples
If you're hiring for a design or writing position, you might need to see some examples of the person's work. It will give you a good sense of their skills and style. You should insist on original work rather than links to published articles or portfolios. That way, you can be sure that the candidates did the job themselves.
6. Meet with the Candidates in Person
Meeting candidates in person is the best way to get to know them and see if they're a good fit for your company. You can achieve this through in-person interviews or hosting events where potential candidates can mingle with employees and get a feel for the company culture. Meeting candidates in person also gives you a better sense of their personalities and communication skills. It also allows you to ask follow-up questions and get more information about their qualifications.
Conclusion
By following these steps, you can be sure that you are taking the best possible approach to screening job candidates. Remember that qualified employees are the backbone of any business, so it's important to take the time to find the right fit. Never take recruitment exercises lightly if you want to get the right candidate that will grow with your business.