Since the beginning of the pandemic in 2021, cybercrimes have increased as businesses shift to more flexible working policies. Today, cybercriminals are skilled and incredibly clever with complex and not so easy to detect attack methods making it even harder for businesses to defend themselves against them.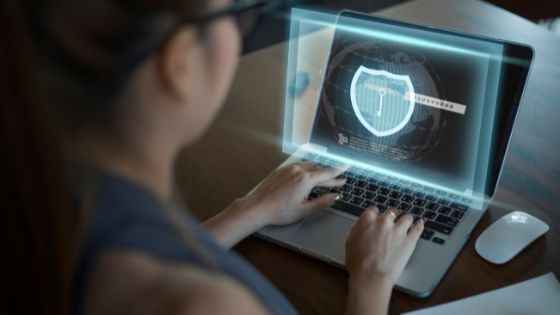 You should know that hackers are very good at finding undetectable ways to infiltrate your business. They are very patient and keen on the slightest detail; they will closely monitor all the employees' activities and use any minor loophole to their advantage. Once they get past your defense mechanisms, it's a done deal for your business.
In this article, you will learn some of the tried and true strategies that will ensure these criminals do not gain access to your systems.
Cyber Security
Cyber security is a vital topic you should never ignore. Everyone in your organization needs to know about cyber security. Your employees cannot be able to protect the business from cyber-attacks unless they understand what it entails.
Regardless of the size and nature of your business, you are at risk of these attacks, and therefore you need to start talking about cyber security. Train your employees on cyber security by conducting regular workshops. This will help reduce, if not eliminate, attacks caused by employees' negligence and errors.
To enhance the security of the business, most owners and managers are incorporating the services of cyber security as a service (SECaaS) provider. These service providers will help you to save on cost and time, especially if you work with the best providers. However, it is easier said than done.
With many such providers today, identifying which provider to work with is very challenging. This is because you may not know what to look for in a service provider. However, companies that help clients source the best providers have made this challenging task easy.
STRATACORE, for example, has for many years helped many businesses discover the best security providers and is trusted by many business owners.
Password Policy
Passwords are also one of the easiest yet effective methods to protect your business from unauthorized persons. There are three essential areas of passwords that are important.
Passwords Should Be Firm and Sufficiently Complex
The following practices can help you make your passwords strong.
Mixing the characters, that is, passwords should include lowercase upper case, symbols, and numerals.
Make the passwords long with a minimum of 15 characters if possible
Avoid using memorable keyboard paths like qwerty
Avoid dictionary words like birthday or anniversary
Changing Passwords As Often As Possible
Constantly changing the passwords is an effective strategy as it reduces the chances of hackers gaining access and reduces the damage done if the systems were to be hacked. We recommend that you have your employees change their passwords every three months. You'll be surprised at how effective this defense mechanism is.
Use a Password Manager
Your employees will have a variety of passwords for different accounts, which may not be strong enough. This is why you will need a password manager. A password manager creates a unique password for each account and then stores it in an encrypted vault. You can access your passwords with a single password saving you the time and hassle yet ensuring security.
Enable Two-Step Authentication
Sometimes called multi-factor authentication, this two-step process is another excellent strategy for protecting your business from cyber-attacks. It is a straightforward yet powerful and effective method that will help prevent the malicious attacks of hackers.
MFA works to prevent unauthorized users from accessing sensitive data of your business. If someone tries to sign in from an unknown device, they will not be able to get access. They can only gain access if they can crack the second layer of security check.
This means that you will be required to verify a code via a second form such as mobile number, email, or text verification and time-based security codes when logging in from an unmanaged desk or unknown network.
Even if the hacker were to guess the passwords right, they will still not have access to the business unless they can pass the second verification. With the ever-increasing cyber-attacks, you must protect all your online accounts with two-step authentication.
Conclusion
Whether your company is small, medium-sized, or large, you are at risk of these malicious attacks. The aftermath of these attacks is very disastrous for small businesses as most of them will be forced to close their doors.
You must protect your business against these threats by staying up to date with the latest threats and following some of the best tried and true practices to reduce the chances of the attack. When it comes to cyber security, time is not on your side; be proactive when protecting your business.