This is a general question among the aspirants if they have to take training for IELTS or not. Just because of the availability of the online tutorials, mock-up tests, and availability of all the information on the internet it is possible that you will wonder if you need to take IELTS training/coaching or not.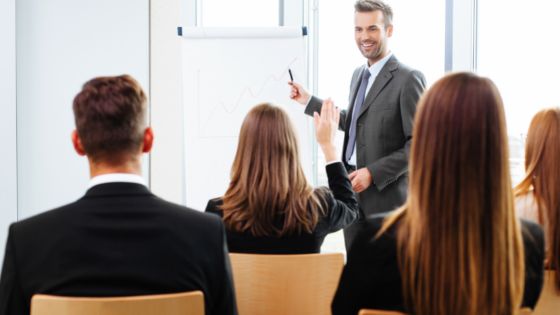 The aspirants who don't have a good financial backup may get confused because of the quality IELTS coaching/institute high fees and further the cost of exam fees added to it.
If you really need IELTS Training?
As per us, yes, you need to do IELTS training. If you are planning to apply for IELTS or any other English proficiency exam TOEFL, PTE, DUOLINGO then you must get in touch with the best IELTS coaching provider near you.
On the other, we also consult not to take IELTS coaching to those who are making their second attempt. As you have gone through the mock tests, practice materials, and other productive sessions, you already have knowledge about the exam.
Here are some of the top reasons you must take IELTS training if you are a first-timer.
Know More About the IELTS Test
The benefit of IELTS coaching is that it helps you know more about the test i.e. its format, modules, and all those things that you will need to be knowledgeable enough to crack this exam. Suppose you are applying for the IELTS exam for the first time but end up shocked after going through your exam, as you don't know what to do in your exam. If you don't have exact knowledge about the exam pattern, it is not possible for you to manage the different sections of the exam. Also, it will not be possible for you to understand the entire examination format.
In this case, you have taken online sessions or taken help from internet resources about every section of the exam. But it could be enough to clear your exam. You will be able to learn practical knowledge about the exam. That's why by taking your IELTS coaching/training you will get to learn in-depth knowledge about the exam pattern and also about the other practical things about the exam.
Practice/Mock Tests will go to help a lot
You need to practice to get your exam cleared as practice makes you perfect. You need to practice mock tests as these are designed to give you a real feel of the test. With the help of mock tests, you can measure your performance and can do the improvement accordingly.
Therefore, it is always recommended by the experts to take mock tests seriously as they are the key factor to getting your exam preparation done in a better manner.
That's why the more you practice, the better you get.
Need to do the Time Management
Just by getting your time management done, you can get success in your life. If you want to get your IELTS exam cleared then you should learn to do time management. By getting your IELTS coaching done you will learn to manage time in that way too in the best manner. That's why we will consult you to take the IELTS coaching from the best IELTS coaching instead of practicing at home or from online sessions.
Conclusion
You need to make sure that you research and find the best IELTS coaching provider in your area. Check for the reviews, go through the students and the alumni, consult with their faculties and try to take demon classes there. If you are from Sitarganj and searching for the IELTS institute in Sitarganj then get in touch with the SOI Immigration Consultants they are the leading IELTS coaching provider in Sitarganj. They have a good success rate with the VISA filing and immigration process also they have assisted lots of students till now.