If you're a company owner, you're probably always thinking about improving your business and increasing revenue. It is more crucial than ever to be aware of emerging technological trends in today's fast-paced technological environment. By adopting cutting-edge technologies, companies can boost productivity, provide better service to customers and boost revenue.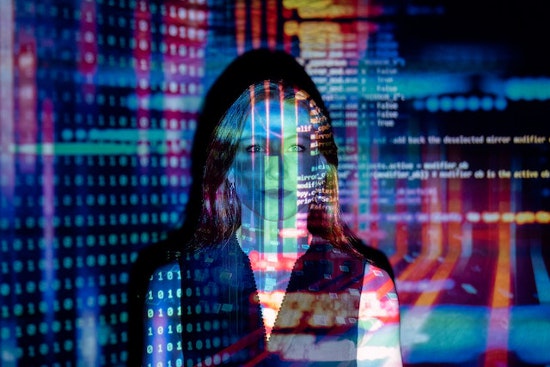 How To Update Your Company's Technology to Keep Up with the Times:
As a business owner, you understand the value of keeping abreast of emerging technological developments. Follow this roadmap to modernize your company's technological infrastructure:
You Need to Figure Out What You Want Out of Your Company
The first step is finding out what you want to accomplish with your company's technological investments. Explain the challenges you're experiencing with your current setup. Where do you see your company going, and how do you intend to expand it? Once you have a firm grasp on what you're trying to accomplish with your business, you can begin searching for technological solutions.
Find Out What the Current Technological Trends Are
New technologies are constantly appearing on the market, so keeping up with the most recent developments is important. Learn about the most cutting-edge technologies and how they can help your company by keeping up with relevant publications, attending conferences, and talking to other business owners.
Spend Money on Technology Where It Will Have the Greatest Impact
If you're a business owner, you might be tempted to throw money at every shiny new gadget that appears. Determine which technologies will have the biggest effect on your company, and put your money first. By doing so, you can cut back on spending on technologies that may not yield a worthwhile return.
Collaborate With a Service Specializing in Technological Solutions
Working with a technology provider as a partner is a great way to keep up with emerging technologies. Providers like these focus on meeting the technological needs of businesses and can direct you toward the options most suited to your operations. They may also offer maintenance and support services to keep your tech up-to-date and running smoothly.
Educate Your Workforce
When investing in cutting-edge technology, ensure your staff is trained to make the most of it. All employees utilizing the new technology should be given extensive training. This will ensure the changeover goes smoothly and allow you to reap the most benefits from the new technology.
Track How Well Your Tech Works and How Much You Spend on it
Tracking and assessing the performance of newly implemented technological solutions is crucial. To make sure the technology is yielding the desired results, it is important to establish and regularly review key performance indicators (KPIs). When an IT solution falls short of expectations, it's time to reevaluate the cost-benefit analysis and look for alternatives.
The Digital Age and the Art of Building a Thriving E-Commerce Company:
It's not just you who is thinking about opening an online store. There has been an increase in the number of business owners hoping to cash in on the popularity of online shopping. Having a successful online storefront requires following these steps:
Find Your Target Market
Finding your market segment is the first step in developing a lucrative online store. A target audience must be determined, and a distinct selling proposition must be developed to help you stand out in that market. It could be that you offer services or products that are hard to find elsewhere or have a particularly loyal customer base.
Construct a Web Page
For online sales to succeed, a website must be created. There shouldn't be any hiccups in the buying process on your site, and it should be simple to use. If you want people to be able to find your website, you need to optimize it for search engines.
Create an Advertising Plan
The success of an online store depends on its marketing efforts. An actionable strategy to increase website traffic and sales is essential. Advertisements on social media platforms, email, content, and paid placements are examples.
Exhibit Unparalleled Devotion to Your Clients
Providing first-rate customer support is crucial to any online store's growth and success. This entails but is not limited to, providing fast and free shipping, facilitating hassle-free returns and exchanges, and responding quickly to customer inquiries.
Keep an Eye on the Numbers
Keep an eye on your website's traffic, sales conversion rate, and average order value to gauge the success of your online store. You can make better, data-informed decisions for your company if you know what needs fixing.
Always Know What's Going On in Your Field
It is crucial in the ever-changing world of e-commerce to keep abreast of emerging technologies and market trends. Incorporating mobile commerce, providing personalization and customization, and leveraging artificial intelligence are all possible ways to achieve this goal.
Improving Workplace Productivity and Teamwork through Technology:
Technology's role in improving worker productivity and collaboration is expected to grow in the coming years. Here is a manual for leveraging modern tools to foster greater efficiency and teamwork on the job:
Doing Your Job from Home
The wide spread of COVID-19 has hastened the shift towards telecommuting. The advent of video conferencing and other forms of remote teamwork technology has made it simpler for workers in different locations to keep in touch and complete their tasks.
Technology for Group Work
Real-time communication and collaboration are made possible by tools like Microsoft Teams and Slack. Efficiency and productivity can be boosted through integration with other programs
Devices for Coordinating Projects
Team productivity increases with the help of project management software like Trello and Asana. Teams can use these tools to improve their organization, monitoring, and communication.
Synthetic Realism
The use of virtual reality (VR) technology is expanding into the realm of employee education and custom software development. For instance, virtual reality (VR) training can simulate dangerous or hazardous work environments, allowing workers to learn and practice in a risk-free setting.
The Future of Reality Is Augmented
Improved teamwork and communication are just two of the many benefits that AR technology can bring to the workplace. AR technology can help workers learn new processes and procedures more quickly and easily by superimposing virtual instructions onto real-world objects.
Analytical Data
Data analytics can be used to monitor worker output and pinpoint problem areas. Companies, for instance, can improve their tactics by analyzing data on employee performance to spot patterns and trends.
Conclusion:
Keeping abreast of emerging technologies is essential for companies in the modern digital marketplace. Remember that not all technologies will suit your company; therefore, you must carefully assess each one to determine which will be the most beneficial.