Artificial intelligence (AI) alters the business world, allowing organizations to expand and compete more effectively. AI is a potent tool that may help your firm improve productivity, decision-making, and customer experience. This article will examine seven ways AI may help your Business expand quickly.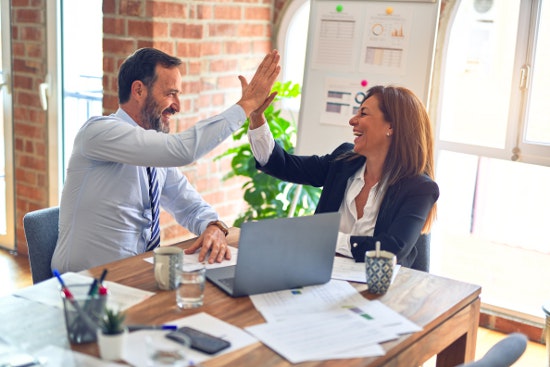 1. Automate Repetitive Tasks
One of AI's most important benefits is its ability to automate routine tasks.. Employees may then move to higher duties that call for human skills. For example, artificial intelligence (AI) may automate data input, customer support requests, and other regular processes that would otherwise take substantial time and resources.
2. Enhance Decision Making
By analyzing massive volumes of data, delivering insights and forecasts, and using an artificial intelligence playbook, AI may assist businesses in making better decisions. AI, for example, may assist you in identifying market trends, forecasting sales, and optimizing pricing tactics. Using AI-powered insights, you can make data-driven choices that result in superior results and quicker development.
3. Improve the Client Experience
By customizing interactions and predicting client demands, AI may assist businesses in providing a better customer experience. AI-powered chatbots, for example, may provide 24/7 customer assistance, answer commonly asked questions, and assist consumers in finding what they're searching for.
4. Improve Marketing and Sales
By analyzing consumer data and offering insights into customer behavior, AI may assist businesses in improving marketing and sales. For example, artificial intelligence may assist you in identifying the most efficient marketing channels, optimizing your website for sales, and personalizing your messaging to target certain client categories.
5. Optimize the Supply Chain and Logistics
AI can assist businesses in optimizing their supply chain and transportation operations by evaluating data and suggesting areas for improvement. AI, for example, may assist you in forecasting demand, optimizing inventory levels, and improving delivery routes.
6. Improve Product Development
By assessing user input and suggesting areas for improvement, AI may assist businesses in improving their product development process. AI, for example, may assist you in identifying the product features that consumers appreciate most, prioritizing your efforts to develop products, and testing new goods before launch.
7. Enhance Cybersecurity
Companies may enhance cybersecurity by using AI to detect and prevent cyber-attacks in real time. For example, artificial intelligence (AI) can monitor network data, discover irregularities, and identify possible threats before they harm.
How to implement AI technology in Business
Define Your Goals and Objectives
Before deploying AI technology, it's critical to determine the aims and objectives of your Business. Identify what jobs or processes AI can enhance to help you reach those goals. For instance, you could wish to employ AI to analyze consumer data and enhance customer experience or automate repetitive operations to promote productivity.
Invest in the Right AI Technologies and Infrastructure
It's crucial to make the appropriate AI infrastructure and technology investments after establishing your goals and objectives. You could need to spend money on AI platforms, technology, and hardware, depending on the requirements and objectives of your Business. To assist you in creating and putting into practice your AI strategy, you might also need to recruit AI professionals.
Train Your Staff and Performance Monitoring
Employee training is crucial since implementing AI technology necessitates a fundamental change in how they do their jobs. Provide your staff with the education and tools to comprehend how AI may enhance their job and assist the business in reaching its objectives.
Which AI Platform To Use For Business Growth
Scalability and Flexibility
Your AI platform must be scalable and capable of managing growing data quantities and challenging jobs as your organization expands. Use an AI platform that can interface with your current systems and is adaptable enough to handle changes in your Business's demands.
Performance and Capabilities
The AI platform's effectiveness and potential must also be considered. Choose a platform that offers cutting-edge capabilities like computer vision, data modeling, and the processing of natural languages. With these skills, you can enhance decision-making, gain insights from data, and expand your Business.
Integration and Cost
Finally, it's crucial to consider the AI platform's price and compatibility. Choose a platform that provides value for the money and aligns with your budget. Look for a system that can also effortlessly interact with your current systems and workflows. You will save time and money on setup and instruction if your platform is compatible with your current infrastructure.
Conclusion
Finally, AI is a potent tool that may help your Business expand more quickly by automating processes, better decision-making, improving customer experience, optimizing sales and marketing, upgrading logistics and supply chains, enhancing product creation, and improving cybersecurity. You may acquire a market edge and experience speedier growth by utilizing the power of AI.