The iHeartRadio app is one of the most popular music apps on iPhone and Android. The service has millions of songs from over a thousand artists, plus exclusive tracks and playlists, so there's always something new for you to listen to. Whether you're traveling or just want some background noise while working at home. Iphone has many useful free apps like iHeartRadio app, it's great fun to use while sitting at your couch.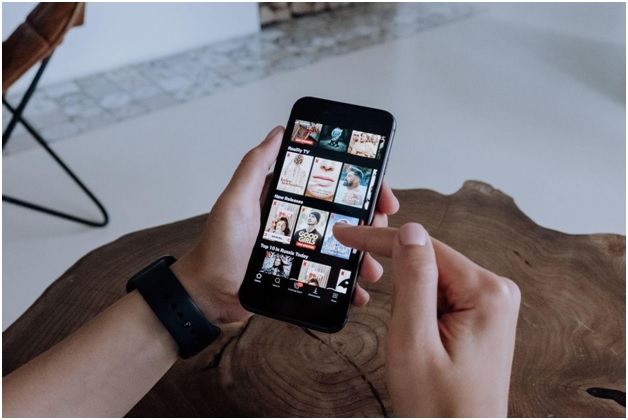 But how do you listen? You'll need an internet connection first and foremost. Without that, all your favorite artists will be quiet! This Blog will guide you step by step for using iHeartRadio on your iPhone:
Process of Listening iHeart Radio on your iPhone
The first time you launch iHeartRadio, you'll be asked to sign into your account
The first time you launch iHeartRadio, you'll be asked to sign into your account. You can sign in with a Facebook or Google account or with your email address and password if you prefer. If privacy is important to you, it's possible to use the app without signing in at all by simply using a username and password (though this will limit what content is available).
Once you are signed into the app, you can browse iHeartRadio's stations by genre
Once you are signed into the app, you can browse iHeartRadio's stations by genre. To search for a station, tap the magnifying glass icon at the bottom of the screen. You will be taken to a search field where you can type in what you're looking for. There is also an option to browse by genre or artist. To do so, tap on one of these options in the upper right corner of your screen and select which one best suits your search needs. Additionally, if there are any stations near where you live that interest you (and they haven't been added to your favorites list), this feature will allow you to find them as well!
Choose a station, then start listening from the app's Now Playing screen
If you choose a station from the list, it will start playing automatically. To pause or skip forward to another song, swipe the song's artwork left or right. Swiping up will bring up more information about the currently playing song, including its album art and artist name. If you want to hear more songs like this one, tap on "more from [artist]" at the bottom of your screen, and iHeartRadio will play similar music (we'll talk more about this later).
If you search for an artist by name rather than choosing one from our list of stations, we'll try to find out what other stations they appear on so you can listen in no time!
You can navigate the experience from the app's controls
You can control the iHeart Radio app from its bottom controls. If you want to pause or stop listening, simply tap on the pause button. Likewise, if you want to skip tracks, touch the next track button and skip ahead in your queue of songs. The volume bar will be at the top of this screen and can't be controlled through your iPhone's buttons like it would with Apple Music or another music service app like Spotify.
iHeartRadio is a great place to discover new music, and it's easy to listen to any time
iHeartRadio is the easiest way to listen to the best music wherever you are. Listen to live radio stations, create stations that evolve based on what you play, and skip songs if they don't move you. You can also discover new music across genres with iHeartRadio's curated stations in Pop, R&B, Hip-Hop, Country Alternative Rock, and more.
With iHeartRadio Plus you can enjoy:
Access unlimited listening – hear more of what you love! Listen ad-free on all devices with an iPhone (you must have a subscription) or Android device
Offline listening – take your favorite music and podcasts where ever you go without using any data
Unlimited skips – skip as many songs as you want without using any data
FAQs
Can I use the same login information from iHeartRadio for Android?
Yes! Your same login information will work for both versions of our apps. Just sign in with your account info (email address) and password when prompted by the app. After that, you'll be able to use all your favorite features on both platforms!
How do I play music from my iPhone on my home or car stereo?
You can listen to iHeartRadio on your iPhone, iPad, and iPod touch with AirPlay. To use AirPlay, connect your device to a network and select the AirPlay icon in the bottom right corner of the app. You can also connect your device via Bluetooth to your car stereo or home stereo if it supports Bluetooth audio playback.
How do I get alerts about breaking news, weather, and traffic?
We send push notifications for breaking news stories, traffic alerts, and more. To turn on push notifications for iHeartRadio, go to Settings > Notifications > iHeartRadio. You can also turn them on by tapping "Add Alerts" at the bottom of any screen within the app.
Conclusion
Listen to iHeartRadio on your iPhone with just a few taps in the app. Once you're signed in, choose from thousands of stations by genre, or browse by artist or song. You can also save your favorites for offline listening or access them later on other devices through the iHeartRadio website or mobile apps for Android and iOS.