Insurance is a growing industry with more than 7,000 companies involved and collects more than $1 trillion each year in the form of premiums. With so much money involved, this industry is also targeted by scammers, who entice their prey and end up ripping them off.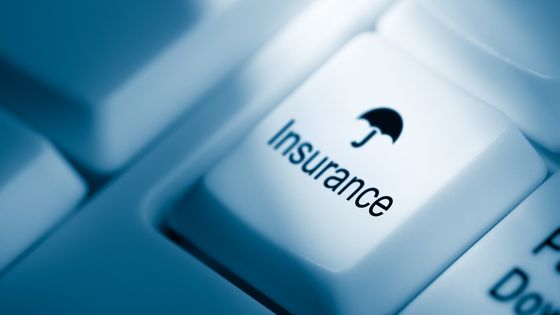 As per the data, more than $40 billion per year is lost to the insurance scam (non-health insurance). These figures keep on increasing every year; thus, the average cost of an insurance scam for the average American is between $400 and $700 per year in the form of increased premiums.
Since insurance is a trillion-dollar industry, scammers have adapted their methodology of enticing their victims into elaborate scams. Such scams are a threat to the victims as well as the insurance industry. Falling victim to such scams can be frustrating and costly, and it can cause long-term damage to your financial and mental health. There are several steps that you can take to avoid falling for such scams.
Research the Insurance Company
You can find several options online while shopping for an insurance policy. Since there are several options, choosing the right policy can be challenging. Before you choose insurance, it is in your best interest to research the company's reputation and history. You need to check with your state's insurance department and verify that the insurance provider is legitimate and has a license to carry out business in your state.
Go to the reviews section on the company's webpage to get a feel for how they cater to their clientele while solving their queries. While reviewing the entire webpage, check for any grammatical errors and wrong punctuation marks. Any signs of incorrect English sentences are sure red flags.
It is advisable to go for a reputed and trusted company, as the chances of them getting involved in fraudulent activities are less.
Be Wary of Unsolicited Offers
Be cautious when you receive any unsolicited offers for insurance products or services; scammers have a knack for enticing their victims through calls. Scammers will generally employ high-pressure tactics where you do not have time to think. They will try to sell insurance that is sold at a discount for a limited time. If you receive such calls, then be on your toes and request from them that you need time to consider the said insurance. If these insurance agents are legitimate, they will give you time to think it over. If they are in a hurry for you to open up your wallet and buy the insurance from them, then it is wise to cut the call and refrain from further entertaining them.
Research online and verify the authenticity of the company that has contacted you. Avoid sharing any personal or sensitive data over the phone. Until you have made up your mind and want to avail of their services.
Don't be Fooled by Low Premiums.
Scammers will try to sell insurance at a low premium; however, they could be a potential red flag for an insurance scam. Scammers are known to entice their victims by offering high coverage at a low premium. They will take the money and run away without actually providing any coverage. Before you settle for a low premium, understand and verify the legitimacy of the company offering the policy.
Verify Your Insurance Coverage
The insurance coverage's legality should be confirmed. To make sure that your policy is active and current, get in touch with your insurance provider. When you get a notification from your insurance provider that your coverage is about to expire or that you need to send more information to keep it active, be wary of it. Scammers are known to send links in an email or text that will prompt the user to fill in their sensitive details, making them targets for identity theft in the future.
Keep Detailed Records
You should keep a detailed record of all insurance-related transactions and correspondence. Details of the policy, like policy information, premium payments, claims, and any such relevant documentation, should be safely stored. Keeping such papers will help you identify any fraudulent activities and provide evidence if you ever need to report a scam.
Don't Be Pressured
Avoid making hasty decisions while selecting an insurance policy. Take your time to review all the details. Do your research and make an informed decision. Scammers will try to pressurize you and try to sell you a worthless policy. Ensure that you avoid falling for such high-pressure tactics. Do not make a payment in haste without fully understanding the terms and coverage of the policy.
Keep an eye out for Fraudulent Medical Billing
One of the most common types of insurance scams is medical billing fraud, which involves submitting fraudulent medical bills for treatments that were neither necessary nor required. It is a good idea to carefully review your medical bills and inquire about any inconsistencies that might appear, such as disproportionate charges or extra fees for medications that were added later. Hold onto your medical bills, and report any fraudulent activity to your insurance provider right away.
Don't Give Out Personal Information
Refrain from providing sensitive data until you know the identity of the person or company you are dealing with. Scammers will try to entice you into giving them sensitive information that can be held against you in the future in the form of identity theft. Protect your sensitive data and only disclose it to trusted sources.
Report Suspicious Activity
If you observe any shady behavior or think someone is trying to con you, immediately alert your insurance provider and the police. It is advisable to provide as many detailed documents as possible and regularly check with your insurance company and law enforcement agencies to ensure that the matter is still being investigated.
Conclusion
You need to be extra careful while choosing an insurance company. Do your research and take help from those whom you trust. Do not be rushed by the person on the other side of the line when you receive an unsolicited call; hang up the phone if you think you are being pressured.