Videos are an excellent way to promote, advertise, and market. Engaging video content on social media is a powerful way to drive higher engagement and visibility. With billions of combined users on social media, people spend more time watching videos than reading content. As per the latest social media algorithm, short videos rank higher on search engines and are responsible for driving organic traffic.
Video content is an unparalleled powerhouse and provides a great return on investment (ROI) for brands. Long-form videos take more time, while short videos are a crisp, fast, and effective way to relay the message quickly to the target audience.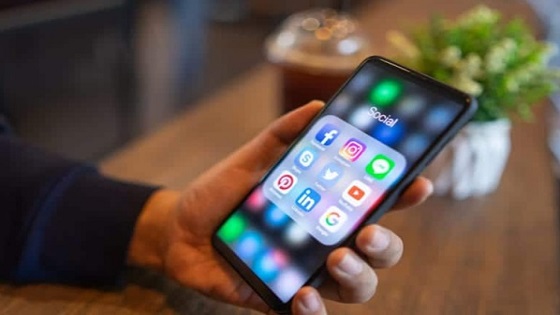 Are you planning to create social media videos that are engaging and impactful? Here are some ways you can make your videos engaging and interesting.
Ideate and plan the content
It is impossible to make engaging videos without ideating and developing a concept. First, familiarise yourself with the type of content you can create and know the audience. You are making videos for the audience; hence, crafting a powerful video is essential. First, develop a social media strategy and list what you want to achieve from the video content. You can find video ideas by:
Watching relevant videos to get an idea of what the audience enjoys. After deciding on a particular topic, watch the most shared content and determine how you can create videos that show the topic from a unique angle.
Reading blogs and other non-video content that has received maximum traffic and converting the content into videos.
Conducting competitor analysis to understand the popular videos from similar brands.
Types of short videos that help with better engagement
Most online video editors have pre-made templates and in-built tools that simplify video creation and video editing. Engaging video content imparts value, educates, spreads awareness or entertains the audience. Here are some types of short videos that drive better engagement:
The tutorials are videos created to educate the target audience. Videos with step-by-step instructions on a topic help relay the necessary information systematically that grabs the audience's interest. Such videos intend to educate and inform about a certain topic, product or service. If the tutorials are long, you can opt to create parts instead of creating a long video. While creating a tutorial video, it is crucial to have a script ready and presentable.
These videos are recorded and shared to explain different concepts or topics in layman's language. Short videos with animation, for example, help break down complicated topics into easy units. Social media is perfect for sharing short explainer videos to get more views and shares.
Live streaming is an easy way to produce short video content for social media and make it highly interactive. All the social media platforms, like Instagram, Facebook, YouTube, etc., have a live video option that offers a quick way for businesses to connect with the audience in real-time. Some live video ideas are:
Webinars and seminar
Q&A sessions
Product and service information
Product reviews
New launches
Behind the scene videos
Such videos are perfect for giving the audience a raw and authentic experience of things happening in the background. In addition, the audience is often curious about what goes behind creating products or services and how it is done from scratch. Hence, short behind-the-scenes content is an effective way to build trust, tell the brand story, and show the fun or hardships the employees go through. When making a behind the scene video, ensure the spotlight is always on the team and introduce the workforce to the audience.
Most people look for reviews before purchasing a product or hiring a service. Positive reviews help strengthen brand identity as reviews from real customers have a good impact. Request customers to shoot or record a testimonial and share it on social media to maximize your reach.
Short videos that are fun grab the attention of more people and tend to go viral. Check for trending videos and try to create something witty to keep the audience entertained. Short-form content like Instagram reels drives huge engagement as the social media algorithm backs it.
Well-made and short videos covering events help in better marketing. By capturing highlights from an event and creating short content for the video, you can share a lot of information about a company, its product, service and overall culture. Here are a few things that one can cover from an event:
Interesting moments
The fun performance or powerful speeches
Record and editing
Once you have planned the concept and decided on the content, the next step is to record the video. Recording the video for Facebook or other social media platform requires a few essentials like a camera or smartphone, a stabiliser to prevent shakiness, an external microphone for voice clarity, and good lighting. A Facebook video editor with built-in templates will help you edit videos without learning technical skills. However, editing is a must as it helps eliminate unwanted content and bloopers. In addition, editing the video ensures the final product is crisp, and you can add transitions when necessary.
Share across multiple platforms
Once you have created the videos, you can share the content across multiple social media platforms. However, make sure to use different types of content for different social media per the audience. For example, using Instagram is perfectly suitable for short-form content like reels, but in contrast, YouTube is better for long-form videos.
Also, please do not share the same content on all the social media platforms as it leads to redundancy. One of the things to take care of is creating short content or videos that are highly mobile responsive and optimised for watching on phones.
Conclusion
A solid social marketing strategy is necessary to create engaging social media videos that grab people's attention and increase organic traffic. Once the video content is recorded, you need to edit the videos and make them crisp by eliminating all the fluff and bloopers.
The videos must be educational, informative, or entertaining to get a loyal audience. You can connect with the audience by creating unique content that drives overall visibility and keeps your audience engaged. Remember to personalise the brand or projects to help your audience relate to your business when creating videos.