There's no one "right" way to name your business. In any case, there are most certainly incorrect approaches.
Here are 15 tips to help you avoid making a naming mistake with your new venture.
1. Ensure the name is not difficult to articulate and spell.
You want people to be able to say and spell your business name without having to think too hard about it. Otherwise, they're likely to just move on to the next option.
2. Keep it short and sweet.
Long names are often difficult to remember and can be a turnoff for potential customers or clients. Stick with something that's easy to say and won't take up too much space on a business card or website.
3. Avoid using made-up words.
In general, it's best to stick with real words that people are familiar with. This will make it easier for them to understand what your business is all about.
4. Be careful with puns and wordplay.
Puns and other forms of wordplay can be clever, but they can also be confusing or off-putting for some people. If you decide to go this route, make sure the name still communicates what your business does in a clear way.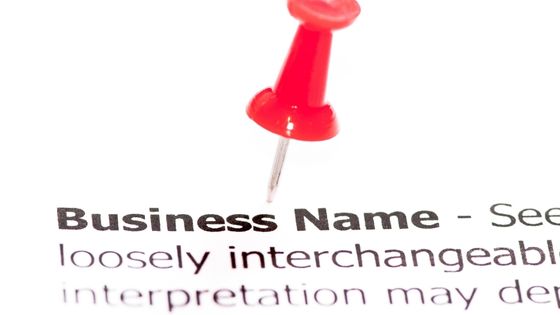 5. Make sure the website domain name is available.
Before you settle on naming a business, do a quick check to see if the corresponding domain name is available. It's not worth choosing a name that you can't build a website or email address around.
6. Avoid using initials.
Initials can be difficult to remember and often don't say much about what your business does. If you go this route, make sure the name is still descriptive and easy to understand.
7. Don't get too creative with spelling.
While it's important to be unique, you don't want to stray too far from the standard spelling of words. Otherwise, people might have difficulty finding you online or understanding what your business does.
8. Consider your target market.
Think about who you're trying to reach with your business and choose a name that appeals to them. A name that's trendy or edgy might not be the best choice if you're targeting a more traditional market.
9. Do a trademark search?
Before you settle on a name, it's important to do a trademark search to make sure it's not already being used by another business. You don't want to run into legal trouble down the road.
10. Consider your long-term goals.
Think about where you see your business going in the future and choose a name that won't limit you. For example, if you're planning on expanding into other markets, avoid using location-based keywords in your name.
11. Get feedback from others.
Once you've narrowed down your options, get feedback from friends, family, and other trusted advisers. They might catch something you missed or help you see the name in a new light.
12. Try it out for a while.
Before you make a final decision, try using the name for a while to see how it feels. This will help you get a sense of whether or not it's the right fit for your business.
13. Be prepared to change it.
Even if you're happy with the name you've chosen, be prepared to change it down the road if necessary. As your business grows and evolves, the name might no longer make sense.
14. Protect your brand.
Once you've settled on a name, take steps to protect it with trademarks and other legal measures. This will prevent others from using it without your permission and help you build a strong brand.
15. Have fun with it.
Naming your business is an opportunity to be creative, so have fun with it and don't take yourself too seriously. The most important thing is to choose a name that you're happy with and that will help you achieve your goals.
Try not to pick a brand name that as of now exists or is like a current name. You'll risk confounding expected clients, and you might cause lawful issues. To guarantee your business name is accessible to reserve, search the name in the United States Patent and Trademark Office's site. It's additionally critical to check your business name for Internet area accessibility. Ensure there's an accessible space name in your value reach and that it's a ".com" area rather than a more uncommon space like ".net." Also, make sure that virtual entertainment handles with your name are accessible. In the case of all that looks clear, register all things quickly.
Conclusion:
Choosing a business name is an important decision that should not be taken lightly. There are a number of factors to consider, such as the name's length, spelling, and trademark availability. It's also important to think about your target market and long-term goals. Once you've chosen a name, take steps to protect it with trademarks and other legal measures.