Identifying the reasons that drive rising packaging prices will be perhaps the most important assignment in this sequence. Typically, these are redundancies and lags that raise your prices and obstruct a smooth, cost-effective packaging operation. It could be minor adjustments you overlooked or a confluence of variables conspiring to push you back.
In general, the following are some of the most well-known reasons that contribute to higher packaging costs:
Defective storage materials and packing lines designs
Unnecessarily long packaging lead times
Payments based on box dimensions rather than product dimensions
Low-quality packaging materials that are vulnerable to damage
Failure to streamline your packaging operations
Exorbitant shipping costs
Keep in mind that any one of these factors, or a combination of them, could increase your overall packing expenses. Because they're all different in terms of complexity, you'll want to take some time to figure out what's causing these price increases. Once you and your team have a good idea of what's going on, the next step is to find out how to deal with it and save money on packaging.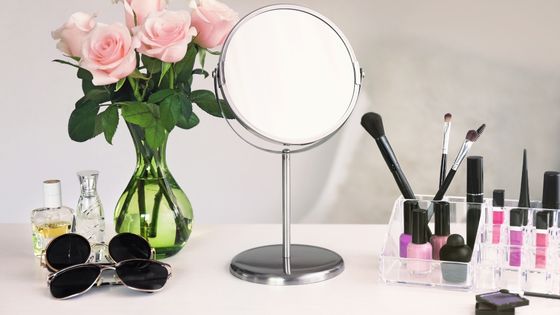 It's also worth noting that some of these elements tend to lead to others. Inefficient production and packing models, for example, could result in a failure to optimize your package. So, while there are two elements, one of them is causing the other. To effectively solve these difficulties, you'll need to take a comprehensive approach to package innovation and figure out how to decrease expenses.
Increase the Efficiency of Your Storage and Packaging Lines
This step is especially important for e-commerce businesses in the early stages of development. As your business grows, you'll notice that the amount of packaging materials you utilize grows as well. Different sorts of packing materials are available, ranging from cardboard and seals to plastic and paper bags. Each of these will be used in a unique way.
One of the first things you'll need to evaluate is your warehouse space and layout in order to make the best decision. Examine how organized your packing goods are and think about how you might streamline the setup to improve your packaging process.
Consider the following methods if you discover bottlenecks and want to optimize your packing operations:
Ensure That Proper Packaging and Transportation Are in Place
Product damage is something that no company likes to deal with. If your business is related to cosmetic products, your makeup boxes need to be strong enough to protect your products. When a consumer claims that a product is damaged and needs to be returned, you'll have to cover the return shipping expenses and most likely have to send them a replacement product. Poor packing can be readily remedied by including bubble wrap and other safety measures to safeguard the product, as well as ensuring that there are no empty spots in the package that allow the product to move and potentially suffer harm. A void filler will also help to eliminate empty space, eliminating the possibility of objects colliding or vibrating.
It's a little more difficult to solve transit damage. The following are some of the most typical sources of damage when a product is on its way to its destination:
Wear and tear from repeated shipping and handling
Poor load stability from improved stacking
It's tough to prevent problems like lengthy vibration, particularly if the goods are transported by road. Durable packaging and filling materials, such as bubble wrap, will assist keep your products secure in these situations. It's not your fault if your load stability is inadequate. You want to be sure your carrier isn't stacking your products incorrectly or causing damage to them over time.
Packing Times Can Be Cut by Using Automation
We live in a world where automation has fundamentally altered our way of life. Digital and automated innovation have also benefited the packaging business.
In most packaging operations, a significant amount of labor and time is spent on routine chores such as the following:
Packing and security of cartons
Corrugated cardboard fabrication
Stuffing supplies and divider placement
Box taping and security
Because you're dealing with such high stakes, taping and sealing takes a long time. You want to make sure everything is properly taped because you don't want any product damage. The issue is that the procedure takes a long time to complete.
This issue can be caused by out-of-date or malfunctioning sealing equipment, as well as hand packing techniques. Sealing machines might be ancient, with component failures, tape jams, and other issues that can wreak havoc on your operation. Over time, you'll notice that all of this slows down your team and causes them to perform repetitive activities. More manual labor will be required in your checking and inspection processes, which will take more time.
Fortunately, you won't have to deal with this issue for long. You may optimize your packing operations and save time by using modern technology. There are numerous advantages to using an automated packing line. These are some of them:
Make Use of Custom-Made Packaging
As a developing business, one of the most pressing difficulties you'll have is finding packaging rapidly. Custom Retail boxes are popular among businesses since they are inexpensive and simple to get. Standard packages, on the other hand, may work at first, but they are not financially feasible over time.
You take up more warehouse space with bigger packing. You also take up more delivery space, which may force you to send only air in some cases. When you examine it, this isn't such a cost-effective solution. You want to make sure that the primary packaging for your product is unique and as space-saving as possible.
Instead, you might acquire custom-made packaging for your product. You get a package that "hugs" your product with unique insert packing. As a result, you eliminate void fill and lower the dimensional weight of your product while shipping.
When you use custom insert packaging, you don't have to worry about void filling, which saves you time and money in the long run. It is faster than traditional printing and aids in the development of stronger client relationships.