You are all set to bid adieu to the winters and welcome the much-awaited summers. But summer comes with its woes and problems. And its biggest drawback is the stifling and unbearable heat, the pests and many more things that can be imagined by you which are associated with summers. While summer indicates your freedom to move about freely outside, it is also an indicator that you need to get your air conditioning cranking to life after a long lull of the winter months.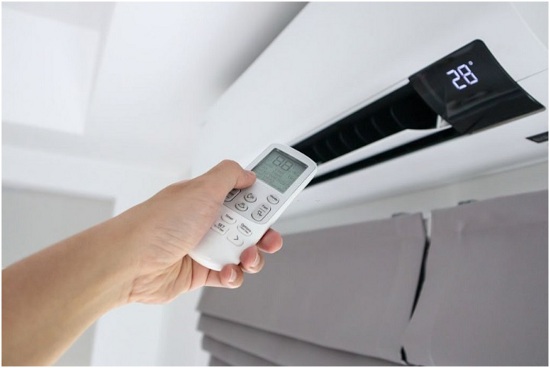 How to purchase the best Air Conditioning System?
You know almost everything there is to know about air conditioning systems, but right now you must understand how to buy the best system in town. You will have to consider certain factors, so that you can buy the best among all the others available in the market. Here are all the determinants, which you need to consider before buying one:
The place where you reside holds a great deal of significance, regarding purchasing air conditioning systems. If you live in a rented apartment, then you could consider portable systems so that you can take them away with you when you leave the place. And if the place is your own then you should go for a permanent option.
The size of your apartment is of substantial importance as an undersized system will ruin it prematurely, while an overpowered system will consume a lot in terms of energy which will turn the air conditioning system into an energy guzzler.
If you want to remain comfortable all year round, then you should opt for the reverse cycle air conditioning systems that will keep you warm in winter as well as cool in summer.
Features In your Air Conditioning System to Look Out For
Coming into features there are certain points, which you need to remember for purchasing the perfect air conditioning system for your home. If you want a comfortable home all year round, then a reverse cycle system is what you need. Although quite a few years old, yet this technology of being an inverter air conditioning system still has a lot of popularity in today's market. It becomes energy-efficient and saves a lot of money for the owner. Nowadays, the smart system has reared its head in the market for good. With them, you can control your system with your mobile, which comes with an in-built app. For instance, if you are not able to locate your remote you can easily activate or deactivate it with your mobile.
Additional Features to Look Out For
Apart from the above-mentioned features, there are additional features that you can look out for in your air conditioning system. Some of them are mentioned in the points given below:
The fan speed of the system.
Human presence sensor.
Wi-Fi and apps control.
The remote control.
The sleep mode feature.
Adjustable louvres.
Restart delay.
Operating range.
Automatic de-icing system.
Demand Response Enabling Device.
Air purification capacity.
The Scope and Effectiveness of Your Air Conditioning System
When you want to measure your air conditioning system's capacity, then you automatically measure it in British Thermal Units or BTUs. Its output power is measured in kW and is classified in the star system. The more the number of stars in your system, the better the efficiency of the system is.
So, when you want to find out the right air conditioning system for your room, then calculate it as 80 watts per square meter of the room. The reverse cycle systems make use of 2 kW values one for each of the systems. The star system of air conditioners is determined by the ratio of power input to cooling and heating respectively. This is how you gauge the efficiency of your system.
Various Types of Air Conditioners Available
Split system
Multi-split system
Ducted system
Wall or window system
Portable system
Reverse cycle system
Conclusion
Just possessing an air conditioning system is not enough. You must maintain it regularly so that your home is always summer-ready. You can take the summer months head-on if you get in touch with professionals for their upkeep. With them, you can always be assured of quality services in a quick time without enduring the pains of summer. These people are friendly and can take on the challenges of any system when it comes to repairs. These professionals once called can also handle other systems in your home that need looking into because they are multi-talented guys.