If you don't have any idea about Instasize yet, you don't know what you are missing because it can boost the performance of your visual branding. When it comes to looking for marketing on Instagram there are probably several different strategies through which you can achieve your goal. Some look for companies to buy Instagram followers while other jumps to other inexpensive yet effective strategies.
Most of the influencers on Instagram use the following popular strategies to promote their content:
Creating Product tags
Creating shoppable posts
Running giveaways
Running contests
Resharing content
These are the common strategies that are mostly used by influencers and users, besides that there is one thing that most brands sometimes overlook.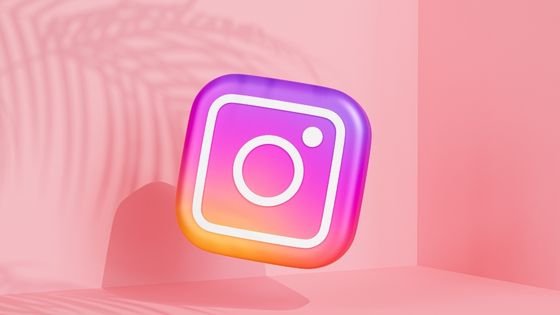 Visual Branding
You haven't heard about visual branding yet? What are you even doing to promote your brand on Instagram? Instagram is a visual platform and without posting visual content like engaging videos, posts, pictures, or others you cannot compete on Instagram. You can have a look at your own Instagram feed and you would have a better idea of what people are posting and how they are competing. You wouldn't see any posts that just include text and nothing more just like on Twitter, Facebook, LinkedIn, or others. You need to produce top-notch visual content to excel on this platform. You have to take care of a few more things that will help you in making your Instagram post compelling and will help grow your company.
Color is an important essential that works wonders when you choose it rightly. Colors tell a lot about your brand, the color that is chosen for the first time for a brand or product will remain in your customer's mind forever. One can never forget the color of MacDonald's logo.
Brand Logo: Similarly to color another thing that makes you unique from others is the logo of your brand. Define it at an earlier stage and stick to it and try making it better.
Font Style: several companies use specific fonts and styles to make their content look unique.
Graphics: photos and graphics you choose should be of the same theme, like if you have set a warm color tone. Every post should be in the same tone as this gives a soothing effect to your eyes.
Instasize
Instasize is a fun app used by several Instagram users having iOS or android, to help them reach a higher audience and achieve their visual branding goal. It comes with great features and several options to make your posts stand out. You can avail yourself three days free trial of the premium version, you'll have access to all the filters and tools in your trial version. After that, there is a fixed amount that you need to pay to continue using the premium account.
Reviews of Users
You'll find positive reviews from Instasize as most of the users claim that it's easy to use and help make collages easier and editing pictures a fun process. Also, the app seems to be organized and wouldn't confuse you that's the reason most of the users come back to use this app again and again. The simplicity and user-friendliness of the app is the first option to choose it.
Start Using Instasize
To start using Instasize you just need to find the app from the app store and install it, sign it, and start enjoying amazing features.
Instasize gives you the option of several editing tools through which you can individually set the brightness, exposure, sharpness, and other effects on your image.
You can easily add text to your images as Instasize provides several fonts, and you can choose what suits you best.
Filters give a cool effect to your posts, using the same filters will give a boring look to your feed. Use top-performing filters and pop-up your posts.
Boost Your Instagram Visual Branding with Instasize
If you haven't started using Instasize yet, you are missing a lot of things to grow faster. You can use Instasize in several ways to help you in Instagram branding and marketing.
Uniformity of Themes
While using filters you should be consistent with your posts, you shouldn't use a new filter every time you post. This will not give a good look to your feed, if you don't like default filters you can create your own. Just select the same formula for setting brightness, exposure, and other features whenever you set the theme.
Beauty Feature
If you are a beauty influencer, you must know about beauty tools in Instasize as this will hide all the flaws in your picture. Makes your skin smooth and removes any kind of wrinkles or bad-quality of pictures. This tool will not only enhance your beauty but will also upgrade your photo quality.
Using Templates
You can create a template for your posts and then use that same template every time you post. This will give a cohesive feel to your feed and at the same time will save you time. Post templates will save your time and also give a uniform look to your posts.
Video Editing Tools
You don't need to have a separate tool to edit your videos, Instasize will make your work easy. Using Instafeed for editing your videos will make your videos look like your posts and they will merge. you can get several features in the paid account of Instasize.
When it comes to promoting your brand on Instagram, your account should give a vibe of uniformity and Instasize will help you achieve it easily. Although there are several other alternative apps for editing your posts and making them pop up from the rest of the accounts. Explore. is an Instagram profile viewer that permits you to view and display pictures of any user similarly pics art is another amazing tool to edit feed posts. Instasize helps you to grow faster and build your Instagram account in the best way possible. You just need to give this a try and it will prove to be a game-changer for you.