There have been major shifts in the financial sector over the past decade and new technologies have been a major factor in increasing productivity and streamlining operations. Registered Investment Advisors (RIAs) have been at the forefront of adopting technology to serve their clients better. Here are the five technologies that make up a Tech Stack for RIAs.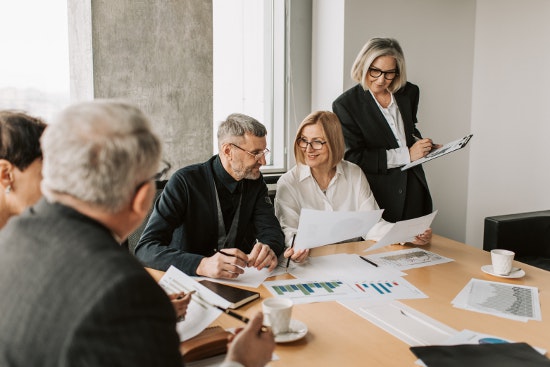 5 Key Components
1. CRM Software
Client Relationship Management (CRM) software is a critical component of an RIA Tech Stack. A CRM system is designed to manage and track client interactions, from initial contact through the entire customer journey. This software allows RIAs to store client information, including contact information, account details, investment history, and financial goals. This data can be utilized to manage portfolios and offer financial advice and personalized messages. Some popular CRM software options for RIAs include Salesforce, Redtail, and Wealthbox.
2. Portfolio Management Tools
RIAs need a robust portfolio management system to manage their client's investments effectively. A portfolio management system provides the tools necessary to monitor, analyze and report on investment performance. It allows RIAs to track performance against benchmarks, rebalance portfolios, and generates custom reports for clients. Many portfolio management systems integrate with custodians and other technology tools used by RIAs, such as financial planning software. Some popular RIA portfolio management software options include Orion Advisor Tech, Black Diamond, and Tamarac.
3. Financial Planning Software
Financial planning software is essential for RIAs to provide comprehensive financial planning services to their clients. Goal setting, cash-flow analysis, retirement planning, and tax planning are some of the basic functions in financial planning software. Many financial planning software options integrate with portfolio management systems and other technology tools used by RIAs. MoneyGuidePro, eMoney Advisor, and NaviPlan are some of RIAs' most widely used financial planning tools.
4. Document Management Systems
Document management systems allow RIAs to store and manage important client documents securely. This includes documents such as account statements, tax documents, and legal agreements. A document management system allows RIAs to access these documents quickly and easily, reducing the time and effort required to find information. Many document management systems integrate with other technology tools used by RIAs, such as CRM software and portfolio management systems. Popular document management software options for RIAs include Laserfiche, Docupace, and ShareFile.
5. Cybersecurity Tools
Cybersecurity is a growing concern for RIAs and their clients. Cybersecurity tools are essential for protecting sensitive client information from cyber threats. This includes tools such as firewalls, antivirus software, and intrusion detection systems. Additionally, RIAs must implement cybersecurity policies and procedures to ensure that all staff members know the risks and how to mitigate them. Cybersecurity tools should be updated regularly to ensure that they are effective against the latest threats. Popular cybersecurity tools for RIAs include Bitdefender, Norton, and McAfee.
Tips for Choosing the Right RIA Tech Stack Components
1. Identify your business needs
Before choosing any technology tool, identify your business needs and how the tool will help you achieve your goals. Consider the size of your business, the number of clients you have, and the type of services you offer.
2. Evaluate the user experience
The user experience is critical when choosing technology tools for your RIA Tech Stack. The tools you choose should be easy to use, intuitive, and designed with the end user in mind.
3. Consider integration capabilities
Integration capabilities are essential for a seamless RIA Tech Stack. Choose tools that integrate to avoid data entry duplication and streamline your workflow.
4. Budget for ongoing maintenance
Technology tools require ongoing maintenance and upgrades. Budget for these expenses when choosing your RIA Tech Stack components.
Things to Consider Before Implementing an RIA Tech Stack
1. Plan for change management
Implementing an RIA Tech Stack can significantly change your business. Plan for change management by communicating with your team and clients, providing training, and setting realistic expectations for the transition.
2. Consider the learning curve
Every technology tool has a learning curve, so consider the time and resources required for your team to learn and implement new tools.
3. Evaluate the vendor's support
The vendor's support is critical when implementing an RIA Tech Stack. Choose vendors that provide excellent customer service and support, including training and ongoing maintenance.
4. Test before implementation
Test your chosen technology tools before implementation to ensure they meet your business needs and are compatible with your existing systems.
Conclusion
An RIA Tech Platform is a critical component of a successful RIA business. The five key components of an RIA Technology Platform are CRM software, portfolio management tools, financial planning software, document management systems, and cybersecurity tools. These tools allow RIAs to manage their business efficiently, provide comprehensive financial planning services to their clients and protect sensitive client information from cyber threats. Implementing a robust RIA Tech Platform can improve business operations and provide excellent client service.