Verifying the notary's authenticity and legitimacy is crucial before having a document notarized. When signing crucial legal papers, it's vital to have someone who can serve as an unbiased witness, like a notary public. Notaries help prevent forgery and guarantee the correct execution of legal papers. However, it would be best to take the appropriate precautions to guarantee that your chosen notary is trustworthy and reputable. This piece will discuss what it takes to verify a notary's legitimacy and safety.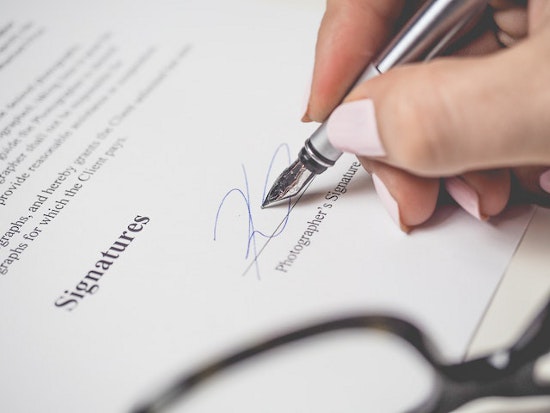 Tips for Ensuring a Notary is Secure and Legal
Check the Notary's Credentials
It starts with checking a notary's qualifications to ensure they're legitimate and trustworthy. A notary's license from the state where they are doing business must always be displayed in plain view. The notary public office in your state is another resource for validating a notary's standing.
Verify the Notary's Commission
Notaries are public officials commissioned by their respective governments to function in a notarial capacity. Contacting the state's notary public office or seeing the notary's stamp or seal are also ways to confirm that they are properly commissioned to do their work.
Check the Notary's Bond
A notary's bond protects customers financially in the event of dishonesty or mistakes on the notary's part. Verifying a notary's reliability and financial stability is easy by looking at their bond.
Look for a Physical Location
If you need to get a document notarized, it's important to think about a reliable and trustworthy notary near me to ensure the notarization is secure and legal. There must be a public, accessible place for a notary's office. This assures the notary can be reached in case of any problems and adds a layer of responsibility.
Ask for References
Check the notary's reputation with some of their prior customers if you have any doubts. You can gauge the notary's professionalism and trustworthiness based on this information.
Also read: What Are The Advantages That A Mobile Notary Public Would Have Over Traditional Notaries?
Benefits of Ensuring a Notary is Secure and Legal
It provides Peace of Mind
Confidence in a notary's legitimacy and safety is important, and it guarantees the legal standing of the notarized papers, which may be crucial in both private and professional contexts. You may trust that the notary has done their job properly and that the papers are legally valid.
It saves Time and Money
Time and money are well-spent when dealing with fake notaries or recreating previously notarized paperwork. You may save time and money by selecting a reliable and legally operating notary to handle your document notarization needs.
Increases Trust in Documents
Legal and commercial dealings often require the use of notarized papers. Trust in the papers and the transaction is boosted when the notary is verified as legitimate and safe. This may make dealings go more smoothly and foster closer bonds between parties.
Prevents Legal Issues
Legal complications may arise from using a notary who is not legitimate or does not adhere to the proper procedures. You may avoid these problems and be certain that the papers will legally bind if you verify the notary's legitimacy and security. This may help you stay out of drawn-out court cases and disagreements.
Factors to Consider Before Ensuring a Notary is Secure and Legal
Knowledge of Document Types
It is crucial to choose a notary familiar with the notarization process for the document that must be notarized.
Professionalism
A notary public should be on time, be polite, and act authoritatively at all times. In addition, they need to keep their office neat.
Technology
Technology has the potential to streamline and improve the notarization process. It would help if you looked for a notary who is up-to-date with modern technology and can provide services such as electronic notarization.
Insurance
Some notaries protect themselves and their customers from liability for mistakes or omissions by carrying errors and omissions insurance. Hiring a notary who has this coverage in place is highly recommended.
Compliance with Regulations
To maintain the safety and legitimacy of the notarization process, notaries must adhere to several rules and regulations. Choosing a notary who is familiar with and follows these rules is crucial.
Conclusion
In conclusion, when dealing with crucial legal papers, choosing a reliable and legitimate notary is crucial. You may ensure your notary is credible by checking their qualifications, confirming their commission and bond, locating their office, and speaking with references. Remember that having your legal papers notarized by a trustworthy and authorized notary is a crucial precaution against fraud and errors.