The need for talented workers who can adapt and innovate continues to grow as technology advances. Businesses are looking for people in 2023 with various technological talents to support their efforts toward expansion and success. The top tech skills for business in 2023 are discussed below.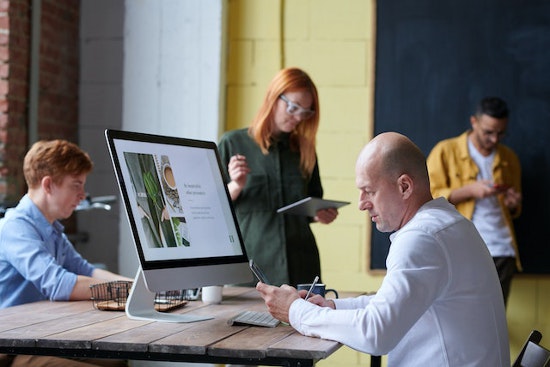 Top Tech Skills for Business In 2023
1. Mobile App Development
Because they make it simple for clients to obtain information about a company's goods and services, mobile apps have developed into an indispensable component of modern enterprises. People skilled in creating mobile applications are in high demand in 2023 as businesses are looking for ways to enhance their mobile products and services.
2. Blockchain
Diverse industries such as banking, healthcare, and logistics are all undergoing profound changes due to the adoption of blockchain technology. In 2023, organizations are looking to incorporate blockchain technology to enhance their operations and boost their security.
3. IoT
Connecting devices and infrastructures in fresh and original ways is one of the many benefits that the Internet of Things brings to enterprises. For this reason, people that are knowledgeable about the Internet of Things (IoT) are in high demand. Businesses want to use this technology to enhance operations and develop new goods and services.
4. DevOps
DevOps is a collection of processes that integrates software development with IT operations to increase the pace at which software is delivered and its overall quality. In 2023, companies are looking for ways to optimize their software development processes, resulting in a strong demand for individuals with knowledge in the DevOps field.
5. Data Science
The technique of deriving useful information from massive amounts of data is known as data science. Because organizations are looking to make decisions based on data and continually optimize their processes, there is a significant need for individuals that have exceptional data science skills.
6. Design for User Experience (UX)
Developing user-friendly goods and services that provide customers with a satisfying experience is called user experience design or UX design. As organizations strive to provide goods and services tailored to their clients' needs, there is a significant demand for people who know user experience design in 2023.
Other Tech Skills That You Should Know About
Web Development
Developing websites and apps online is referred to as web development. People skilled in web development are in great demand in 2023 as businesses want to increase their online presence and develop new web-based goods and services.
Augmented Reality (AR) and Virtual Reality (VR)
The way companies communicate with their employees and consumers is being revolutionized by augmented and virtual reality (AR and VR). As organizations strive to provide more immersive experiences for their consumers and enhance their training and development programs, there is a significant need for individuals with knowledge in augmented reality and virtual reality in 2023.
Digital Marketing
The process of advertising products and services via digital channels such as social media, email, and search engines is called digital marketing. People skilled in digital marketing and with a strong online presence are in great demand in 2023 as more and more firms focus on enhancing their online presence and expanding their consumer base.
Importance of Tech Skills for Businesses
Technology has evolved to the point that it is an essential component of enterprises in today's ever-changing world. Businesses need to test people based on a technical assessment for the job so that candidates with appropriate technological capabilities are hired, allowing businesses to maintain a competitive advantage over their rivals. Having a well-equipped team with technological abilities may substantially influence a company's ability to thrive in light of the rapid pace of technological innovation.
Improvements in Productivity and Efficiency
A company's productivity and efficiency can grow noticeably if it employs people skilled in technology. Employees can automate jobs, minimize the number of human errors, and speed up procedures if equipped with the appropriate tools and skills. Not only does this save time, but it also cuts down on other expenditures associated with manual tasks. Businesses can better concentrate on their core operations when their processes are more efficient, which may lead to higher production and profitability.
Enhancement of Customer Experience
Customer experience is critical to a business's success. Technology enables businesses to improve their client experiences by allowing them to provide quicker and more accurate services. For instance, if a company uses its own website or e-commerce platform, having staff skilled in technology will assist in improving the website's user experience, making it simpler for customers to browse the website and make purchases. This results in greater consumer satisfaction, loyalty, and subsequent business.
The Advantage in the Competition
In today's economy, firms must have a competitive advantage to prosper and continue existing. Businesses can introduce new products, enhance current ones, and discover new methods to promote them when they can access the appropriate technological capabilities. This can result in greater sales, market share, and brand recognition.
Conclusion
In conclusion, due to the evergrowing development of technology, businesses are placing a high value on the IT skills mentioned in this article. For this reason, individuals that possess these skills will have a competitive edge in the employment market.