In the last year, it has become evident that cleanliness is something we should strive for, especially since we are spending so much time at home. However, cleaning our space can be a demanding and exhausting job. That's why we always search for the best cleaning appliances to make these tasks easier and save some of our precious time.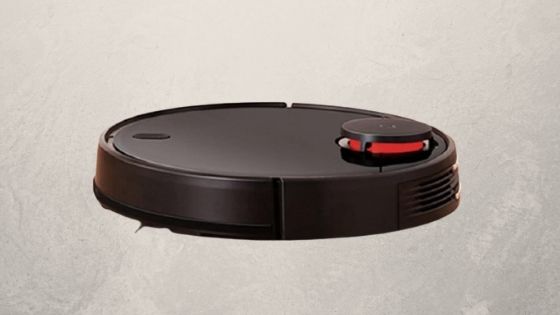 This is one of the primary reasons why smart house appliances have become widespread and are seen as a valuable addition to your home. The most popular smart devices for cleaning are undoubtedly robot vacuum cleaners: the main reason is that once you correctly set the robot, it functions as an independent organism. It does everything by itself: charges itself, cleans all of the areas, etc. Therefore it is completely eliminating vacuuming from your to-do tasks!
Robot vacuums have peaked in the last few years, and because of it, there is an overwhelming amount of products on the market. This means that finding a perfect robot vacuum cleaner for you might be a hard task. But, don't worry; we got you! We're going to show you some of the most popular Xiaomi robot vacuum cleaners and why they might be a perfect choice for you.
Why choose a robot vacuum cleaner?
We've already mentioned that robot vacuum cleaners work independently. This way, you won't have to worry about vacuuming and can use that time to do other tasks in your home and ensure it is an even cleaner and more comfortable space.
A robot vacuum cleaner is a perfect choice for people who have pets: it will ensure that there aren't any stray hairs in your home. We also recommend buying this product if you are prone to allergies, especially if you don't react well to dust or pollen.
With a robot vacuum cleaner, your floors will be constantly clean. This is extremely handy for people who have small children since they spend a lot of time on the floor and tend to make a mess.
Xiaomi robot cleaners are the most popular option because of their affordable price and many useful features. The amazing thing is that, depending on what Xiaomi cleaner you buy, you may even be able to clean your floors with water and not only vacuum them. There are a lot of possibilities when it comes to these high-tech devices.
The most popular robot vacuum cleaners are the Mi Robot Vacuum MOP Essential and its successor, the Mi Robot Vacuum MOP Pro.
The Mi Robot Vacuum MOP Pro
The Mi Robot Vacuum MOP Pro (also called MOP P) is an advanced version of the Essential MOP robot and, therefore, the most premium Mi vacuum cleaner on the market. This vacuum has extremely powerful suction and many new features that make it a better option than the Essential MOP.
Brand new high-precision sensors allow the vacuum to use mapping and route planning, a feature only the best robot vacuums possess. You can also use three different modes: your robot can do sweeping only, mopping only, or both things simultaneously. This is an amazing bonus feature because your robot will do one more task for you: it will mop your floor, making it even shinier and cleaner.
We've already mentioned that the new, incredible sensors are used for mapping so your vacuum can be at its maximum efficiency. However, these sensors also help with any obstacles your vacuum may encounter. This way, the MOP Pro avoids staircases because of its anti-drop sensors and lasts much longer (the sensors prevent the vacuum from falling and crashing).
The vacuum is connected to your mobile device, and with it, you can save up to 10 different maps. This means that you won't need to remap your vacuum because it stores all the information for you. Lastly, it works flawlessly with google assistant, smart apps and can be controlled by your voice. With these apps, you could easily schedule a cleaning or choose which rooms to clean and what functions to use.
This device is the best option for people with bigger and more demanding homes or just users that want the most premium experience and are ready to splurge. But don't worry, even the Pro version is cheaper than most of its competitors.
The Mi Robot Vacuum MOP Pro retails for around $400 depending and is available on Amazon.
The Mi Robot Vacuum MOP Essential
Many believe that the Essential MOP vacuum is the perfect choice for people who want a budget-friendly but still highly effective robot vacuum. The vacuum is surprisingly powerful for its small build. But don't let the size of this vacuum fool you: it is designed to be a smaller device so it can get into every corner of your house and easily move around furniture and, in the end, clean more thoroughly.
One of the downsides of the device is that it is available only in white color, while other Xiaomi home devices can be bought in black. However, most people don't find that to be a huge turn-off.
There aren't as many sensors, and the vacuum doesn't necessarily find the shortest way to do its tasks like the pricier competitors. It has both mopping and vacuuming options and can be controlled by an app. The battery life is extraordinary, and the turbo suction mode is highly appreciated for more demanding jobs.
All in all, it is the perfect entry-level robot vacuum cleaner: it works amazingly at a low cost. However, we would only recommend this version if you have a smaller home without many staircases, balconies, etc. If your home is more complex, we recommend using the Pro version of this device due to the new sensors.
If you choose the Essential MOP vacuum, we assure you that you will be amazed at how feature-packed the device is and how far ahead it is from other budget-friendly robot vacuums.
The Mi Robot Vacuum MOP Essential retails for around $300 and is available on Amazon.