Technology is moving at a breakneck speed these days, and consumers are evolving with it. Everybody wants the best and the latest products that they can get their hands on right away. Your business is nearby and has the products and services consumers are looking for but will your website appear in local searches? What actually sets your business apart from other local businesses that offer the same products and services?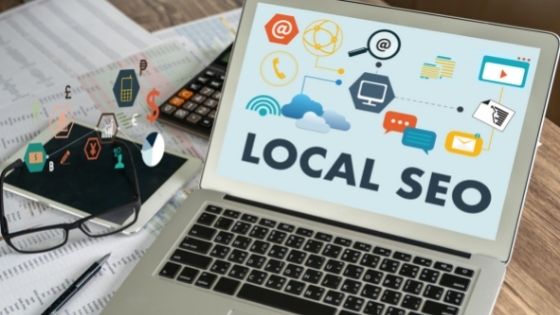 Hiring an SEO company can help you and your business be optimised for local search by using a strategic and targeted approach different from the traditional SEO. Your business can win against competitors if all your local signals are consistent and correct across all search engines, and a marketing expert will help you achieve this.
What is Local SEO?
Local search is valuable for small and starting businesses because they are the first targets for local information. Local businesses with a physical location such as restaurants, bars, supermarkets, clinics, law offices, and other businesses should be optimised for local search. If not, your business could be missing out on potential customers who are in your area.
Local engine optimisation is a branch of SEO focused on localised intent through different tools such as on-page optimisations, link building, and content to improve organic traffic from searches performed by customers in nearby areas.
Why Is Local SEO Important?
When done right, local SEO will help your business stay relevant by allowing possible customers to find information about you quickly and easily. Search engines rely on local signals such as content, links, citations, and recommendations to provide relevant results to local consumers. If your local signals are consistent, you can position your business to be visible to customers searching for them.
Ways To Improve Your Local SEO
1. Join Local Marketplaces and Groups
One among the keys to marketing your business is finding out what your customers want, and you can accomplish this by spending time where they usually are, in local groups and forums. For example, you can use local platforms like Facebook and join local groups. There, you can get a feel of what your target customers think about similar products and services offered by your competitors, what they say about prices, quality, and other important factors that will help you understand their preferences.
2. Update Your Google My Business Information Often
Google My Business is, in fact, a powerful and free tool that an SEO company uses for businesses because it is often among the first results shown when users search. Unfortunately, Google often updates features of Google My Business, so you must keep updating your listing with new and relevant information.
3. Keep Track Of Your Online Reputation
Your target audience may be checking out sites that contain reviews about businesses before they make business with them, so you have to always keep track of these reviews. Ensure that you check all the sites that offer reviews like social media sites, niche directories, and other large directories. Not just the negative reviews, but make sure to check on the data provided on these sites as they may affect your reputation and make you lose possible new customers.
Many factors can influence your visibility in local searches, but as technology keeps evolving, always remember that local searches will continue to grow and change. Therefore, you must keep up with these changes and make sure that you can improve the signals that remain important. Once your local signals are updated, you will be able to serve more customers in your local area and grow your business faster.