The profession of a writer provides an excellent opportunity to travel the world while writing, it doesn't force you to live in the same city and attend the same office every day. Traveling for writers can be really different, but indeed all the emotions and situations that happen to writers will be recorded in their books, blogs, or whatever they write. It can be common trips living in hotels or rented houses, or writers can choose to live in RVs constantly.
However, before leaving everything behind and moving to an RV, you as a writer need to learn some rules and the lifestyle of living in the car all the time.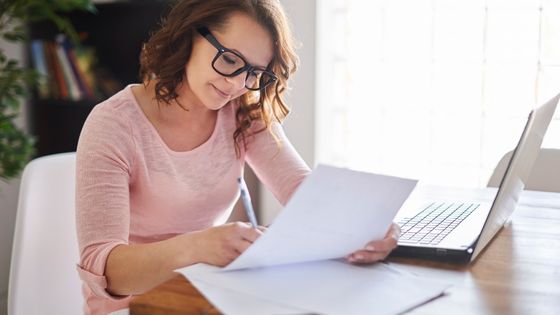 In this post, we would like to take a closer look at the peculiarities of full-time living in RVs for writers and what impact it can have on art and inspiration based on the experience of some of them.
Explore the type of RV you need for your plans
As an RV is going to become your single place of living, it has to have all conditions for a comfortable living. Basically, there are different types of RV vehicles in their sizes, equipment, suitability for the road you will pass in your route, and other details.
So, there are two main types of RVs—motorized which combines a vehicle and a mobile home, and towable where the mobile house is added as a camper to the car.
There are also different cars of these two types like camper vans, travel trailers, motor homes, etc. The main differentiators between these types of RV are their size (number of people who will live in this truck and inner space), basic conditions like kitchen, shower, etc., and surely cost. To know what firm, like Forest River or REV Group, to select it is essential to ensure it's suitable for different types of roads, as not all of them are plane, and your vehicle must be capable of buggy rides.
Find out about the driving license and additional insurance
If we talk about a towable RV vehicle, that is supposed to be an add-on to your passenger car, then foremost you should alert your insurance company and learn how to include this vehicle in your insurance plan. This will help you avoid unnecessary expenses on repair due to breakage that may happen to you on the road.
Talking about motor homes, it is another kind of car, much bigger than a passenger car. It will not complicate the driving, but some cities or states may need another type of driving license to drive RVs, as well as a new insurance plan. Learn about the need for a license before you plan and start your journey to eliminate fines and potential problems with police that will pause your traveling.
Prepare your trips in advance
Full-time living in an RV of course entails spending the major part of the year in a car traveling the places you would love to. Foremost, start with a short trip. For instance, you can arrange a weekend trip near your place to try all options of your RV and be ready for a long-term journey. Secondly, make sure you have done all the preparations before the long road—food, snacks, water, clothes, medicine, enough cash, an additional jerrycan with gasoline, etc. We also recommend planning your first trip, including the places where you find RV camps, as you need to gain some experience to make a stop right in the middle of the forest.
Writers who traveled in RVs
Along with the tips we have provided, there are lots of real cases when writers of different directions decided to leave their common life, and start their RV living for a certain period of time or forever. These people are travel bloggers, novel writers, journalists, etc. We would like to share with you several great writers who have tried the experience of RV living and are sure that this period of their life is really unforgettable.
Judy Howard
Judy Howard, a fiction writer, started RV traveling in 2004 when her husband died. She felt really lonely and lacked inspiration. So she decided to take her van and start traveling to different points of the country.
According to her words, RV was one of the most inspirational and pleasant places where she was writing all of her stories. Traveling gave her the opportunity to write in different places—in the rainy wood, on the warm beach, near the powerful mountains. The frequent changes of views enable writers to develop their inspiration as well as writing skills.
Marc and Julie Bennett
These couple of blog writers created a travel blog named RVLOVE. This is a very useful blog about RV living or RVing for people who are just going to try this experience for the first time. They write about everything that you need to know and expect in RV living. They provide their readers with checklists, an entire book, blog posts, articles, YouTube travel videos, and so on related to RV traveling and tips on how to prepare for long trips. If you are going to dive into this activity, you should obviously check their tips and experiences.
Lainey Cameron
Lainey and her husband have spent several months in their RV, traveling California. She is a writer and was dreaming of writing from her own RV with a specially made cozy working place, being able to change the views practically every day. However, RV living has lots of pitfalls like no available parking, many expenses on gasoline and repair, and less comfort than people used to have at home.
After their trip was finished, Lainey decided that RV living and writing doesn't suit her. It surely was a fascinating experience that had a positive impact on her inspiration and writing. But she wouldn't repeat such a journey. So if you think that RV living is impossible for you full-time, you can boldly go in for it at least one time.
All in all
Analyzing the experiences of many writers who are living in trailers or have ever had this type of trip, we can surely say that full-time RV living is not for everyone. Of course, RV living is something that lots of people want to try in their lives, no matter whether they are writers or not.
However, RV living is so much different from the conditions most of us used to have. It is a great opportunity to take your time on the road, think of your writing, and assess life overall. Due to the writing service reviews Best Writers Online, RVing also implies frequent changes of scenes that positively influence physical and mental health as well as return the inspiration to writing, bringing fresh ideas to mind.