The internet gets flooded with millions of videos each second. Yet, not many of those are of value. These days, animated explainer videos are the most popular type–with outreach being its most popular advantage. Simply embed an explainer video in your website's landing page and notice the conversion rate go up by almost 20%.
In short, explainer videos present a massive opportunity for brands to increase web traffic to their page. They're educational, informative, and fun to watch at the same time. They have the power to capture and direct the audience's attention towards what you do and what you offer. An explainer video is the ideal video type to invest in. And, that's one of the reasons why we've seen a surge in the number of explainer video companies these days.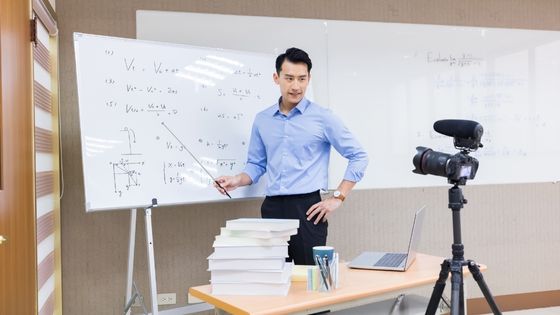 Keep reading to learn how an animated explainer video help educates the target audience about a brand and some explainer video types you can invest in.
Offers worthy information about the product or service
Your sales may increase if you emphasize crucial aspects of your goods or show how they satisfy consumers' wants. A two to three-minute explainer video can convey your message and save visitors time. In addition to saving time, explainer videos also minimize overselling, which is important in today's society because it shows respect for the customer's time. Explainer videos should not last longer than three minutes.
Besides, you can use explainer videos in social media posts and emails. Also, you can send these videos to contact a client and save your time conveying valuable information before a sales meeting or pitch.
Share your message and achievements
When arranging search results, Google prioritizes information found in videos over those that don't. Doing so, it makes possible to reach the audience and gain their appreciation. Additionally, you can add text to a video to convey your message to people who have the video and ads muted.
However, utilizing advertisements in videos is not required. You may make a brand announcement, promote a company's message, or show off your achievements.
Provide solutions to the customers
Animated explainer videos add a fun element to your otherwise boring content. It helps improve customer relationships by offering valid solutions to the customer's problems resulting in more traffic and sales.
Besides, they make it simple to sway viewers' opinions and persuade them to do the desired action. You can include a call to action and persuade people to submit a form or sign up for your newsletter, among other things.
Types of explainer videos
Here are the four types of explainer videos that serve as a sound investment and can help in driving traffic to your page. Make sure to only employ video animation companies that have the expertise to create amazing explainer videos for your business.
1. Live-action
Live-action explainer videos are created from actual shot video footage instead of animation or motion graphics. This applies to both on-demand and stock video productions. They can serve a variety of functions but are most frequently used to describe your product or service or offer endorsements from satisfied clients.
In other words, these are explainer videos with human subjects or examples from real life that can improve relatability. They also convey a sense of familiarity or an improvement in lifestyle.
2. Animated
An animated video allows for more creative freedom because it is a more controlled production and doesn't require a cast, crew, or location. Animated explainer videos are brief pieces of media that aid in quickly and effectively illuminating difficult concepts.
Also, they provide you with the chance to explain to potential clients what your product or services are and how they address issues.
3. Mixed
It is the intersection of animation and live-action. These kinds of videos explain artwork and animation that is the result of the fusion of many resources. An animated cat whining about its owner, for instance. Or other media like papercraft or stop-motion.
4. Screen capture
The digital recording of a computer or smartphone screen is known as a screencast. Since it includes a live recording of a digital screen, it is also referred to as a video screen capture. Frequently, a voice-over will be present to describe the procedure.
Moreover, it is ideal to be created by anyone who wishes to teach or present something since it captures each action's potential in great detail.
Some valuable insights
When it comes to reading vs watching, millennials are 150% more likely to choose a product after watching a video about it. Why? Because video content is easy to grasp and fun to watch. On the other hand, a staggering 61% of people say they enjoy watching educational videos, while 42% say they prefer spoof or animation videos over others.
However, the most crucial thing here to ask is whether you need an explainer video or if any other approach would be preferable for you. We've mentioned a few factors below that affect the decision.
Are you looking to impress or educate your audience? Everything about your video, including its tone and style, will be influenced by your target audience. Before choosing the structure and format of the video, it's crucial to think about the effect you want to make
What is your story type? An explainer video might not be the ideal course of action if the subject matter is too broad or too straightforward
What does your product or service do? Explainer videos shouldn't just describe a product's features; they should also define the issue and demonstrate the solution
Stand out from the competition by hiring a professional video animation company
Explainer videos are a terrific way to move things along if you need to nudge your customers on the correct path. As a result, we advise you to get in touch with Anideos–a professional explainer video company with the knowledge and experience to create compelling videos. No matter what your needs are, they can create high-quality, engaging, and creative explainer videos that can help you stand out among your competitors.