Internet security threats are increasing in number and efficiency worldwide. As we are increasingly connected, from the smartphone always at hand to the smart TV in the living room, we are always accessing content, receiving information, exchanging messages or enjoying some entertainment, we need to be even more careful with virtual attacks.
The security and protection of data on the internet are already such that on January 28th, the International Day for the Protection of Personal Data is celebrated. The date is dedicated to raising awareness of the importance of using online technologies safely, with an emphasis on preserving privacy and personal information.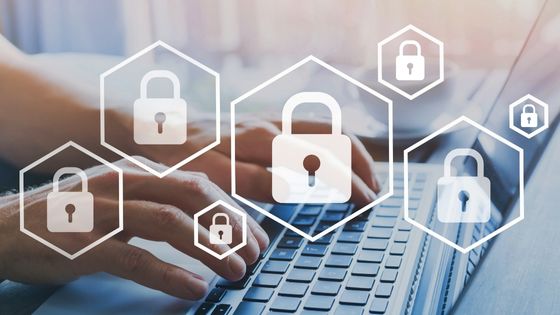 Although the vast majority of the population is already used to the facilities of the internet, many people are still not ready to face the current threats or those that are yet to come. Are you, for example, calm with your network and equipment against virtual attacks?
If the answer is no, we can help you and your family have safer browsing when using your mobile devices on your home network and even public Wi-Fi, keeping your devices safe. Check out some tips to have more security on the internet.
Increase your internet security with simple tips
1. Change passwords and default settings now
This is the easiest gateway for a hacker. So, this is the first step to having the least security on the internet. Have rules for the passwords of your router and other devices that access the network: do not use passwords that are easy to reproduce or related to you, such as your birthday or those of people close to you. Create random codes, alternating uppercase and lowercase letters, numbers and symbols, and change them periodically, every three months at least.
Another suggestion is to never use the same password for different accounts. If you find it difficult to memorize several passwords, you can now use managers that help you with this task.
Regarding the default settings, make sure that the factory-enabled specifications ensure security. Otherwise, check item by item and select the ones that can best protect your network and devices – avoid enabling unnecessary shares.
For smartphones, if you choose to purchase an already used model, try to restore the original, or "factory" settings, before starting to use it and adjust it according to the guidelines above. Avoid acquiring a mobile device that has been illegally jailbroken ( jailbroken ) or whose access permissions have been altered. This practice, in addition to being illegal, may violate the warranty terms and compromise the safety and operation of the device.
Attention: Digital video recorders (DVRs and NVRs) also come with a factory default password ( default ), so change it immediately after installing the product. Another tip is to change the default ports of these devices, so you reduce the vulnerability and reduce the chances of them being found on the network and having their images harmed. If you already have the product installed, talk to a specialized technician and request this password change as well as the system update.
2. Never use the DMZ function to forward ports
Some equipment, such as routers, have the DMZ ( demilitarized zone ) function, which serves to "remove" certain network equipment from the security zone. Depending on how this function is used, for example, to facilitate port forwarding, it can leave the network completely unprotected. In this case, check the product manual on how to best redirect the ports.
3. Make an effective barrier with network firewalls
Always have a firewall on your network. Firewalls are security devices that monitor incoming and outgoing network traffic, allowing or blocking specific traffic, according to a set of pre-defined rules. Thus, they guarantee data protection on the network and also their confidentiality. Always keep them up to date so that they do not have incompatibility or data processing problems, causing your network to slow down or crash.
Attention: in this aspect, also pay attention to your home's security equipment, keeping their firmware always up to date.
4. Don't ignore operating system and software updates
The key is to always use the most current version of your operating system for any electronic device. With each new version, the system becomes less vulnerable against attacks, as its developers have already fixed previous flaws.
On desktops and notebooks, always use up-to-date software in all web browsers, operating systems, plug-ins and document editors. When you receive notifications to update your software, please do so as soon as possible. Review the software regularly to make sure you are using the latest version available.
Another point: say goodbye to pirated programs! Hackers are attracted to illegal software. It is as if they were a point of support for the cyber-criminal. They pose several risks as a program altered for illegal distribution can more easily include a virus. Additionally, these programs need files known as " crackers " that typically require administrative permissions, making a future intrusion even easier.
Regarding smartphones, follow the same rules. Also, be careful when installing applications developed by third parties, such as add-ons, extensions and plug-ins. Try to use applications from reliable sources that are well evaluated by users, checking comments and if the necessary permissions for execution are consistent with the purpose of the application
5. Avoid phishing attempts
Phishing is an attempt to trick you into revealing critical personal information, such as a password. As it can take many forms, it is important that you know how to recognize suspicious websites and emails. For example, a hacker can create a fake login page that looks legitimate. When your password is revealed, he can access your account or hack your machine.
So never click on dubious links; carefully check the URL to ensure that you only enter your data on legitimate websites or apps (before submitting any information, make sure the address is known and has no history of problems, and that the "https" certificate was generated by a trusted entity. Browsers themselves have built-in mechanisms to help with this); check the files before downloading; and never click on suspicious links or enter personal information in dubious surveys or forms, such as fake prizes and gifts sent via email, social media, WhatsApp or SMS.
When your kids or other kids and teens are browsing, use parental controls to increase online protection.
6. Be careful when using public Wi-Fi networks
Be very careful when accessing public Wi-Fi networks, especially those that do not require a password. Some can be "bait" to capture data from devices connected to them. Others may redirect to fake websites.
Also do not use these same networks or public computers to access sensitive information, such as bank details. They may be programmed to retain information such as account numbers and passwords.
Another caution when using computers and networks outside the home: when accessing your email, your account in an online store, your profile on social networks, or any other service that requires a username and password, click on the button/link Logout, Logoff, Exit, Log Out or equivalent to leave the site. It may seem obvious, but many people do this procedure by simply closing the browser window or entering another address from there.
7. Make regular backups: when was the last time you made one?
Backups won't help you guarantee internet security, but you'll be grateful if you have any intrusion or loss in the future. With these backups, problems can be resolved more easily and you won't have to start over from scratch. Backups must be stored on off-network devices and in secure locations, or in the cloud ( cloud computing ), and known providers.
Involve and encourage everyone who lives with you or uses your network to ensure more security on the internet. Remember that hackers are always one step ahead and, while you are taking these necessary precautions, cyber threats are becoming more and more specialized. So, always be on the lookout! And in addition to these tips, always prefer devices from well-known, trusted brands that offer technical support.
On the Internet Segura website, maintained by the Information and Coordination Center of Ponto BR and the Internet Management Committee in Brazil, you can find various content on the subject, including some specific ones, aimed at parents, children, adolescents, educators and other audiences.
See how simple it is to have more security on the internet to protect your devices? Just start with simple actions like these and evolve to more advanced practices, counting mainly on the support of experts in the field.