Several variables that are changing the way healthcare facilities are handled, provided, and optimized are causing the healthcare sector to undergo a radical move toward automation. This article will examine the strong arguments for automated software adoption in the healthcare sector.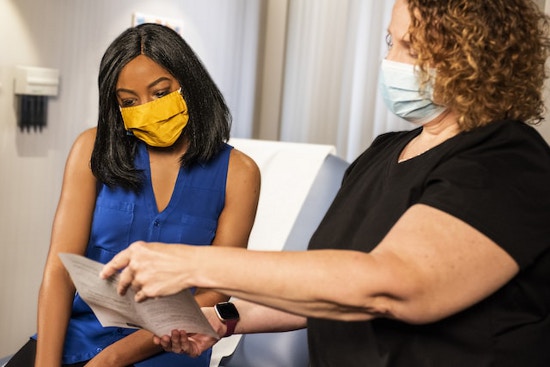 Enhanced Efficiency in Administrative Tasks
Adopting computer programs in the healthcare industry is mostly driven by the potential for huge administrative efficiency gains. The automation of processes like scheduling appointments, payment, and patient information administration gives a significant advantage in a field where speed and accuracy are crucial. Healthcare workers may devote more of their precious time to caring for patients by eliminating the need for manual data input and paperwork by optimizing these operations. Time is saved, mistakes are reduced, and healthcare operations become more efficient, therefore, which eventually helps patients and healthcare practitioners alike.
Data Analytics and Research
Healthcare companies can use automated tools to leverage data analytics for study and decision-making. These systems may process large volumes of patient data to find patterns, results, and areas that need improvement. Beyond patient treatment, data analytics insights are used to support public health programs and the creation of healthcare policies. Healthcare companies may optimize resource allocation, tackle public health issues, and continuously improve the quality of care given to patients and the community at large by using data-driven decision-making.
Better Involvement of Patients
An essential component of efficient healthcare delivery is improved patient involvement, which is greatly aided by automated technologies. Patients may schedule appointments online, use telemedicine services, and access patient portals, among other options that provide them with an unparalleled degree of ease and flexibility. They may easily access their medical information, make appointment requests at their convenience, and connect with healthcare practitioners from the comfort of their private homes. The general standard of medical care and patient outcomes are improved as a result of this convenience, which promotes a more fulfilling and patient-centric healthcare experience.
Streamlined Claims Processing
Claims processing is being revolutionized by automated software in the field of medical payer analytics solutions. These systems use sophisticated data-driven algorithms to verify and approve insurance claims more quickly. Consequently, fast payment to healthcare providers lessens financial burden and enhances the overall financial well-being of healthcare institutions. This helps healthcare providers as well as save money on managing insurance claims, which makes healthcare for patients ultimately more accessible and inexpensive.
Clinical Decision Support
Automated software systems play a critical role in patient care by giving healthcare practitioners vital clinical decision assistance. This is becoming increasingly important in the evolving landscape of payer-provider partnerships. Through the examination of patient information, health record data, and an extensive library of medical writing, these systems provide valuable insights and suggestions that greatly facilitate the planning of treatments and diagnoses. This support helps healthcare practitioners make well-informed decisions, which improves care quality, lowers mistakes, and ultimately saves lives. The seamless integration of automated systems in payer-provider partnerships is instrumental in delivering more efficient and patient-centered healthcare services.
Efficient Inventory Management
In the healthcare industry, effective inventory management is vital to guaranteeing that necessary supplies and drugs are accessible when needed. Automated inventory management systems are made to keep track of consumption, keep an eye on expiration dates, and notify employees in a timely manner when products need to be reordered or disposed of. This improves patient care and ensures that hospitals are well-prepared to fulfill the demands of their patients while also cutting waste and expenses and always guaranteeing the availability of vital resources.
Remote Monitoring
Automated software has made it possible to conduct telemedicine and remote monitoring in today's healthcare environment. These services are especially pertinent given the changing demands of the healthcare system. These technologies allow medical professionals the ability to remotely monitor the vitals of patients and health issues, opening the door to more individualized and proactive care. This is very helpful for treating chronic illnesses and giving care in underprivileged regions where there is little access to medical services. Remote monitoring improves patient outcomes and ensures that healthcare resources are used effectively. This eventually helps patients and healthcare providers by lowering hospitalization rates and lessening the strain on medical facilities.
Conclusion
To sum up, the healthcare sector is moving toward automated software because it wants to be more efficient. These developments signify a fundamental change in the direction of offering patients and communities better, more easily accessible, and more effective healthcare services. They go beyond simple technology improvements. Automation will become more and more important in determining the direction of healthcare in the future, providing answers to current problems, and facilitating improved healthcare for everybody.