Small and mid-size business teams face different challenges than larger corporations. SMBs must be flexible and responsive across the board, from sales and marketing to customer service and technical resources.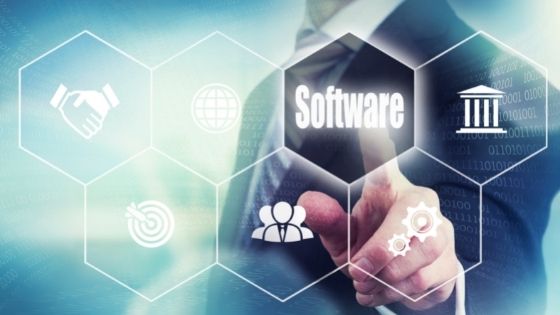 The techniques employed by large corporations aren't necessarily appropriate for smaller businesses, and they certainly don't have deep pockets, so their ideas must be both cost-effective and add value. This is especially true when handling client contacts, which, while necessary for business growth, can backfire if done incorrectly.
Call Center Software For SMBs
Every company that takes or makes phone calls, especially to sell to or service consumers, has a call center. These groups can tremendously benefit from small business call center solutions that can help them manage client contacts and improve customer service delivery.
Previously, the technology necessary to run small business call center software and hardware were typically costly and complex. For small businesses, the costs and office space were typically prohibitive. While many large corporations continue to employ on-premise solutions, SMB call centers can now benefit from today's cloud call center software for small businesses.
Cloud Contact Center For SMBS
Cloud contact center software packages provide smaller teams with the same tools and technologies as large corporations. They also eliminate the need for massive on-site equipment, a large telecom network, or a team of IT specialists to keep it up to date. They also have a reduced monthly cost rather than a significant upfront commitment, making them more affordable.
The cloud provides access to a wide choice of customer contact software and small company solutions with little more than a fast and dependable internet connection. Smaller businesses use a virtual call center to staff their teams with remote workers in many places, rather than to require a large site with physically-wired agent workstations because they can join from anywhere.
Cost-Efficient Call Center Features & Solutions
Advanced call center features will help your SMB develop with the capacity to manage a range of programs, including marketing, lead generation and sales, and more. Let's look at the top features of call center software for small businesses that will help SMBs significantly save.
IVR and Auto-Attendant
The auto-attendant eliminates the requirement for businesses to have a live person on hand to answer every phone call. Incoming callers are greeted by the auto-attendant, which also handles basic call routing. Including an IVR in the mix gives you more possibilities, like acquiring more detailed information to help direct the call to the appropriate party. You won't have to move a caller around to get them an answer, which is one of the most common customer service concerns.
Advanced functionality, like self-service, is provided by the IVR. A good auto-attendant and IVR system will enable you to manage more calls in less time. The IVR system allows for more flexible routing rules and even the capacity to handle specific calls without human participation.
You can handle more calls and do so faster with a strong auto-attendant and IVR system. This not only helps you use your resources more efficiently and save money, but it also helps you make better decisions.
Predictive Dialer (Auto-Dialers)
Predictive dialers are essential for managing a large volume of outgoing connections as they employ sophisticated algorithms to dial numbers from a list or at random.
Power, progressive, preview, and predictive dialing are just a few of the available automated dialing systems; the one you employ depends on your aims and resources.
A blended system allows the same agents to handle both inbound and outbound calls simultaneously, managing the workflow to ensure that incoming calls are answered, and outgoing calls are made to keep agents occupied while they wait. Integrated systems eliminate the need for agents to switch between incoming and outbound campaigns manually. It accomplishes it for them automatically while also keeping track of their actions.
Intelligent Call Routing & ACD
Inbound call management might start with an auto-attendant and IVR, but intelligent call routing takes it to the next level. Advanced routing options like numerous call queues and agent groups, hold and overflow routing rules, and more are available through the ACD.
Priority routing based on account attributes or skills-based routing aids in achieving the intended result the first time.
Integrated Automation
Automating hectic workloads is critical, especially for SMB call centers with limited funds and workforce. Automation not only helps remove human mistakes but also speeds up operations. Routine client questions, like confirming appointments, checking account balances, or even paying a bill, are moved to self-service using a call center for small businesses.
Automating these processes saves time and resources for agents. This allows your employees to focus on more difficult issues while also reducing on-hold queues, allowing them to assist consumers more rapidly.
Agent and Activity Management in Real-Time
A strong set of supervisor tools for supervising and monitoring agents and activities is a must-have for call center managers. Dashboards that provide real-time agent, queue, and service status, as well as the option to drill down to a specific agent, line, or queue, or even the call level, are included.
They require a complete picture of what is going on at all times. With this vital information, you're ready to take on the world. They can ensure that agents are on task, that service levels are reached, and that performance is on track to meet KPI targets.
Call Monitoring and Recording
Call recording and monitoring are critical for quality management and measurement. Customer conversations are captured using call and screen recording, resulting in important data used for various purposes.
Agent training, adhering to best practices, and recognizing patterns are all ways to improve procedures and provide a better customer experience. The recording is, without a doubt, a crucial component of the SMB call center software platform.
Call monitoring is another critical component for small business call centers for agent performance metrics and quality assurance. Managers have real-time access to an agent's call.
Listen to features in which the agent may not even be aware that they are being monitored, and coach monitoring is two popular monitoring modes. Managers can assist the agent during a call-in coaching mode, but the customer cannot hear the management. A third option, dubbed Barge, allows the management to take over a call from the agent, which is handy when the agent is having trouble resolving a customer's problem.
Real-Time Insights & Analytics
One of the pillars of the small business call center software platform is real-time insights and analytics reporting. To make better judgments, managers must have the appropriate information at the right time. They require real-time activity views, summary, drill-down data, and historical results reporting to understand crucial KPIs and program results better.
You can't manage your programs if you can't measure their actions and outcomes. The fundamentals include real-time dashboards, conventional report libraries, and tools for creating customized queries. Small businesses use data and voice analytics solutions to gain more insight into their contact centers, turning them into actionable intelligence.
Are you ready to elevate your SMBs from ordinary to extraordinary?
A well-tuned technological platform, well-trained employees, and top-tier solutions provide your small business with the resources it needs to prosper and grow.
Assessing your company's needs and evaluating potential solutions is a difficult undertaking. Aavaz FreePBX can walk you through the process and ensure you're making the best decision for your business.
Contact Aavaz FreePBX to get started.