The growing role of the automotive industry in modern society is well known. And when you talk about UAE, Dubai's automotive industry is going through a significant transformation and rapidly moving towards important digitization. The prominent brands are making efforts to change the entire course of the automotive market. The automotive industry holds a vital position in the growth of the overall UAE economy.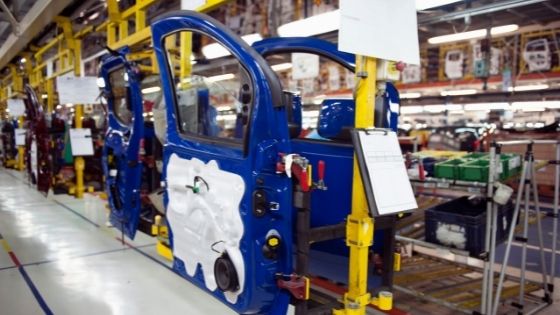 Everyone is looking forward to integrating cutting-edge technologies, such as Artificial Intelligence, in vehicles. It is undoubtedly bringing about a positive change in the transportation sector. Also, constant updating of models and technical changes are taking place among many services providers. Car dealers and aftermarket distribution networks promote new materials with reduced cost while ensuring the final product doesn't lose quality.
Suppose you want to learn about a platform with extensive connections, including all the big brands that can make your car unique – It is time you should know about CTC. Due to its rich partnership with prominent brands and automotive distribution networks, you can find some of the impressive products for your vehicle.
What The Future Holds
Another prominent name of an automobile company in the UAE known globally is General Motors. It is an international hub for several nations such as Asia, Europe, and the US. They provide services to Emirates, the Middle East, and even Africa. Due to the expansion of development projects and infrastructural advancement, the need for the promotion and growth of the automotive sector will likely increase.
We know that a primary part in extending the industrializations sector of UAE depends heavily on oil and gas. But during the journey of making positive waves in the world. Their focus is also on the development of the automotive industry. With the growing population, they understand that cars will increase. And to make the economy sustainable, paying attention to automobiles can bring out sustainable and profitable outcomes.
While having a car can be a luxury in other places, Dubai offers fantastic insurance options. Interestingly, UAE also favours vehicle owners to have proper insurance. In other words, it is a mandatory rule.
Undoubtedly, UAE's auto industry has a bright future, and quality investment opportunities add to it all. There was a time when there were long debates and only ideas about hybrid and electric cars. Interestingly, we live in times when every thought turns into a reality. It is not too far when we will be seeing flying cars all around Dubai.
UAE is in the process of importing some of the most incredible electric and hybrid cars while following the standards created by European Securities and Market Authorities (ESMA). The goal is to create a reliable market that could help these new cars prosper. Moreover, Abu Dhabi's government aims to create a new world, 'Auto City,' in the Mussafah area. It will act as a fantastic opportunity to develop new production plants and an authentic medium for selling and promoting other car parts manufacturing. Indeed an excellent opportunity for the UAE's automotive manufacturers and distributors.
Now that the future of the automotive industry looks bright, the question remains if you the correct ways to take care of it:
Tips To Care Of The Car
Tyre Matters
You may take tyres in a lenient way, but they are one of the most integral parts of a vehicle. In contrast, car tyres are components that make the entire journey a hassle or as smooth as a breeze. It is better to go for well-renowned brands such as Michelin Tyres, Sailun Tyres in Dubai, or Tiger when selecting one.
Monitoring the tyre pressure consistently is vital as it can help prolong its life and efficiency. You will be able to identify any problems beforehand instead of having a flat tyre mid-journey. When your tyre is inflated correctly, it will stay stable on the run and decrease road noise. If the tyre is not in the correct order, it will require a tremendous amount of fuel and a higher risk of accidents. You can go to any nearest gas station to check the air compressors. If the tread wear around the tyre's edge is uneven, the wheel alignment may not be in proper order. Since the front tyre has higher chances of wearing down, it is better to rotate them occasionally. Also, it is essential to check for any nails or sharp objects that can hinder your safety.
You should check the car's manual to have a clear idea of every detail and requirement of your vehicle. It will let you know the correct size of your car's tyre providing no room for any confusion. With the incorrect tyre, you can face significant discomfort while driving.
Quality Oil
If you wish to witness a performance that speaks, you have to use the oil made for your car's engine. We know-how selecting the one seems an incredibly daunting task. But there is an easier way of knowing it. And that is checking the car's manual. It will show you the oil weight, i.e., the viscosity, that you should consider. Choosing an engine oil comprises of the oil's type. Synthetic oil is a mixture of numerous synthetic components. Mineral oils are attained by refining petroleum—a combination of synthetic oil and mineral oil results in Semi-synthetic oils.
It is essential to know about the viscosity since the engine temperature can go as high as 400 degrees. The number on the oil containers shows the oil's performance level under varying temperatures.
The number on the left side is the efficiency level of the oil at low temperatures. On the right side is the efficiency level of the oil at high temperatures.
Mineral oil comes from refining petroleum. It is used by engines not having turbocharges or conventional engines. The thickness differs from synthetic or semi-synthetic oils. Since the oxidation stability is not so high, you need to change it frequently. The significant advantage is the cheap cost.
An assortment of synthetic oil and mineral oil creates semi-synthetic oils. Castrol Engine Oil is one fantastic option, as one of the preferable choices by drivers who expect optimum engine performance, wear, and sludge protection.
Conclusion
The Automotive Aftermarket went through immense changes, but fortunately, it is moving towards a positive trajectory. And the continuous progress towards improving and implementing new technology further opens the doors of opportunities. Moreover, as the automobile industry grows, so will the success chances of spare parts brands. We can look forward to Dubai offering a futuristic travel experience with so much happening already.