For a better understanding, we need to know what Ethernet cables are? What are they used for? What are their uses? And how to install Ethernet cables? So, Ethernet cables are the network cables just like phone cables. It is very easy to differentiate an Ethernet cable from other networking cables by looking at its shape. An Ethernet cable has eight wires, a connector on one end, and a lever on its top-end to adjust the cable in the port. Ethernet cables can be of several types in which straight through or patch cables and solid or stranded cables are included. Straight through cables are also known as a patch through cables, are used to connect different devices, for example, a computer to the router.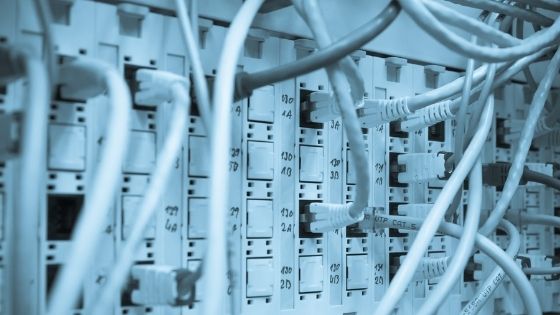 Whereas cross-over cables are used to connect the same devices, for example, computer to computer. Solid cables are cheaper and better than stranded cables. These are the single-run wires which are used for the business networks. Stranded cables are a few small wires patched together and work together, best suited for home use. These physical cables are available in different colors, also follow certain limitations like length and durability, and are larger. These things make it easy to identify an Ethernet cable.
The limitations of Ethernet cables are now dealt with in the improvised categories which are better and faster in supporting internet rate speed, durability, electromagnetic resistance, and electrical noise resistance. These things vary from category to category. An abbreviation language is used to name this category as CAT plus a number. CAT5, CAT5E, CAT6, CAT7, and CAT8 are the categories. Now if we think what the difference between them as all is our Ethernet cables. So, let's talk about these categories and how they differ from each other, what better services each provide? CAT5 was introduced earlier and supports 100mbps and now is outdated. CAT5E is an updated version of CAT5, it supports 1000 Mbps and reduces electrical interference. CAT6 supports 10Gbps and a bandwidth capacity of 250 MHZ. CAT6a supports 10Gbps and a bandwidth of 500 MHZ. Cat6 cable 1000 ft plenum reduces electrical interference and is safe for both home and business installation. This is an improvised version of CAT6 which allows transmitting to long distances more than 55m. CAT7 supports 10Gbps,40Gbps, and 100Gbps at 50 and 15 meters. These networking cables are expensive and are less flexible, hence are mostly used at industrial levels like retails and commercial sectors than homes. Now you might have an idea of Ethernet cables, So let's move towards 'How to install Ethernet cables?
First, you must plan the installation, once you are done with it you can start installing Ethernet cable connections. The important thing you must keep in mind is that the location for the cable installation should be big enough to carry on your ongoing work, and also consider future expansion of work, project, or plant. The second thing you must do after this is to choose an Ethernet cable (i.e; CAT5, CAT5E, CAT6, CAT6E, CAT7). While installing avoid interference by not cross powering the cable at 90 degrees, avoid packing them together to reduce the risk of quality compromise. Choose different colors so that you won't get confused about them. Use cable ties or hooks to organize them properly while installing you must avoid risky places like ceilings, water pipes, and electrical conduct appliances.
A ton of warmth is expected to be around wherever your wires are? If the solution to the current question is affirmative, it might heat up your cables and cause network failure. Not simply that, it might additionally compromise the security of employees and network installers. Hence, just in case your wires probably heat up, make sure that you've got a system in situ that keeps your cables dry and funky. Install cooling systems and air conditioners if the requirement be. If we investigate safety precautions, then CAT6 cable 1000ft plenum and cat6 solid copper 1000ft can be installed safely indoors and outdoors. These are the best regarding security capabilities and network installations for both business and home use.