NFTs (Non-Fungible Tokens) have been around since 2014. However, they did not enter the mainstream until 2021, when they were used to purchasing and selling digital artwork. NFTs have been selling like Dutch tulips during what became known as the "tulip frenzy" in the 17th century, with some NFTs selling for millions of dollars!
If you want to take advantage of the newfound popularity of NFTs, CoinSwitch can assist you to discover the tokens you need to purchase them. But, before you do anything else, it's always a good idea to grasp what's going on and what's fueling the boom.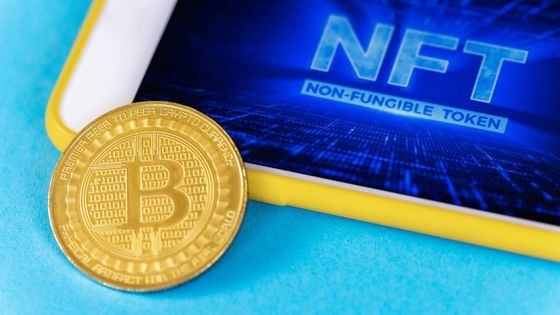 The concept of a marketplace is not something unknown. The better way to explain it is to be a virtual art galore where you can trade, purchase and sell art digitally. Yes, NFT marketplaces are something that we better get used to because they are here to stay. There are countless different NFT marketplaces, as there are other genres, so people have to choose one based on that. With so many marketplaces, it gets hard to choose the best marketplace to buy and sell NFTs, which is one major complication.
When given too many choices, it's hard for people to choose the best one, but enough of that! With all that going on on one side, several new trends are constantly emerging. The NFT marketplaces are continually changing. Initially, there were a little over a couple of hundred NFT marketplace, but now there are many more.
Celebrity NFT marketplaces
We all have been avid fans of some celebrity or another, let's face that. There are also several times when we desperately wish that we could own something that has to do with them. Several people noticed this, leading them to create an NFT platform devoted to Celebs. This NFT marketplace genre caters to an audience that wants to grow their fan-crazed collection of a particular celebrity.
There are several such marketplaces, so it is a reasonable deduction that the buyer should find the best NFT marketplace to buy or sell any items. This is necessary because a better marketplace would have a larger variety of NFTs and some might even be reasonably priced when compared to others. A good celebrity NFT marketplace would be BeyondLife which is a marketplace that trades, buys, and sells high-end celeb NFTS.
Gaming NFT marketplaces
We all love Mario, the several other games that came before that, and the incredible high-resolution games. Now, these same game characters we play with have become NFTs that can be purchased and traded. Gone are the days when countless paid weapons and characters rot in the inventory, not using them? Trade or sell them for a new one! Gaming NFT marketplaces are booming right now; from selling exclusive character NFTs to avatar NFTs, these marketplaces sell it all.
With the huge demand for such marketplaces, it becomes a struggle to find the best NFT marketplace to buy or sell these NFTs. Jump. Trade is one such gaming NFT marketplace that is quite popular, given that their NFT game MCL is doing well by using these NFTs as playable characters. It is indeed quite a revolutionary thing.
Metaverse-based NFT marketplaces
So the Metaverse, an artificial platform created with the help of AR and VR, is something that has been making the headlines for quite some time. Combine that with Web3, and what do we have? A metaverse-based NFT marketplace where several items are being sold in the form of NFTs. This marketplace is basically for the same virtual land bought in the metaverse as an NFT later used to mine crypto.
There are several such metaverse marketplaces, and it is essential to choose the best NFT marketplace to buy and sell NFTs while noticing the constant changes in the Metaverse.
Cross-chain NFT marketplace
While most marketplaces are well known, and several are frequently visited, non of them can compare to a Cross chain NFT marketplace. The idea behind this kind of marketplace is that it operates on every blockchain irrelevant to the network. This increases the liquidity of the NFT but also ensures someone is active in the market, either buying or selling NFTs.
There are several such markets, and while maintaining several security and risk measures, it is always optimal to choose the Best Cross- chain NFT to buy and sell NFTs. This ensures minimum hassles and guarantees absolute satisfaction.
In conclusion
To summarize, as the number of NFT marketplaces increases, so do the trends, and it only seems sensible to divide marketplaces based on the kinds of NFT. These NFT marketplace trends usually tend to constantly keep changing and improvising, and given that they are divided based on their domain is interesting. Apart from this, as the NFT marketplaces continue to evolve and change, more and more trends will constantly appear, giving us many choices. While these choices are not bad, it is important to note that it is crucial to find the Best NFT marketplaces to buy and sell NFTs among all these options.