When you're moving a long distance, it may make more sense to have your personal vehicle shipped or transported. While there are many vehicle transportation services that will do this for you, it's important to take your time in setting up this service. Doing your due diligence will ensure you'll have a positive experience.
1. Forgetting to Do Your Due Diligence
Ask friends, co-workers, and your online following for recommendations for vehicle transporting services. From there, you should research each company. Make sure they are licensed and insured. Spend some time reading customer reviews for each company. You can find reviews on the Better Business Bureau website, Google, Yelp, and on each company's social media pages. Looking at previous customer reviews will help you gain a better understanding of the quality of customer service you can expect from each company. This will help you narrow down your choices.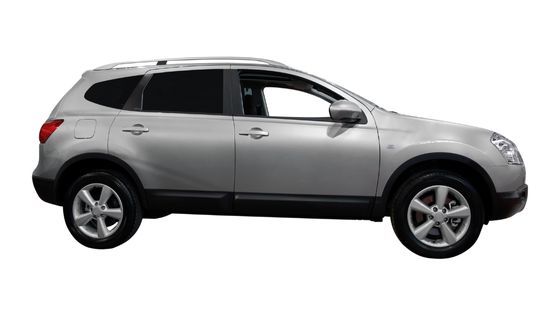 2. Failing to Do Comparison Shopping
When you need to arrange car transport from state to state, it's important to compare a variety of different services. Otherwise, you may end up choosing a company that charges more but doesn't add any additional value. After you have narrowed down your choices to two or three companies, request an estimate from each of them. This will help you compare the services offered and the prices charged. While you don't necessarily want to choose the company offering the lowest bid, you do want to ensure you'll get good value for your money.
3. Lacking the Necessary Documentation
When the time comes to turn their vehicle over for shipping, many people forget to bring the necessary documentation. It can help to avoid this mistake by taking care of these details in advance. The vehicle transporting company should tell you what documentation you'll need to provide to them. In most cases, this involves providing copies of your proof of insurance and vehicle title. They will want to make sure you own the vehicle and that it's properly insured before they take possession of it.
4. Choosing a Company With Insufficient Insurance Coverage
While it's important to maintain your own auto insurance throughout the process of transporting your vehicle, you'll also want to make sure you choose an insured company. If they damage your vehicle during the shipping process, a claim should be made against their policy. Otherwise, your own insurance provider may blame you for the damage and raise your premiums. Make sure the transporting service has sufficient coverage to repair or replace your vehicle. While damage is rare, accidents do happen from time to time.
5. Forgetting to Prepare the Vehicle for Shipping
There are certain precautions that are necessary to protect the safety of the personnel transporting your vehicle and to keep your vehicle protected. The vehicle transporting company you hire should provide you with a list of requirements. This might include running out or removing most of the gas from your tank, checking for oil leaks, and conducting other vehicle checks. Before turning your vehicle over for shipping, double-check to make sure these requirements have been met to avoid delays in shipping your car or truck.
6. Leaving Personal Items In the Vehicle
People often forget to remove personal items from their vehicles prior to having them shipped to a different state. You should remove anything you have hanging from the rearview mirror and any other decor you have in the vehicle. Remove floor mats, seat covers, and other accessories as well. Check the glove compartment and storage compartment in the center console. Be sure to look for phone chargers, flash drives, and other tech.
If you store a laptop or tablet in your vehicle, remove those electronics as well. Leaving something behind could risk damage or theft of those items. While your insurance might cover a claim for these items, it's just safer to remove them in advance. You'll also enjoy greater peace of mind in knowing that you have these items packed safely with your other belongings.
Closing Remark
While paying attention to so many details in scheduling a vehicle transport may seem tedious, it will pay off in the long run. As with many things, preparation is the key to a successful experience. Communicating with your vehicle transporting service will ensure your car or truck arrives safely and on time in your destination city.