Sports lovers always complain that their favourite sport does not show up on the Sports channel even after paying so much money. This is because few TV channels cannot cover all the sports being played in the world and there is no option to watch them later. If you go to the websites of these TV channels, then it is possible to pay them to watch your favourite show. If you are in this scenario too, we have got a solution for you called Stream2watch!
ABOUT STREAM2WATCH:
Stream2watch is an online torrent streaming website that provides a platform for watching thousands of matches of hundreds of games being played around the world. Even those sports that are not included are infamous tournaments and championships. Sports like Soccer, Football, Baseball, Ice Hockey, Basketball, Tennis, Rugby, Golf, Racing, Boxing, Wrestling, and many more. Not only this, top-class Sports TV channels like ESPN, CNN, EUROSPORT, FX, FOX, and many others along with other entertainment channels like MTV, HBO, ABC, Discovery, and Animal Planet are also available.
WHAT MAKES STREAM2WATCH POPULAR?
Stream2watch is very famous among sports lovers for the reasons that it contains a wide variety of Sports even those sports which could not make their space on TV channels such as Billiards, Racing, Fighting, Beach Volley, and Chess, and many more. Not only this, Stream2watch connects you to the live stations of many TV channels, and last but not least Stream2watch does this without
asking for even a single penny that is completely free.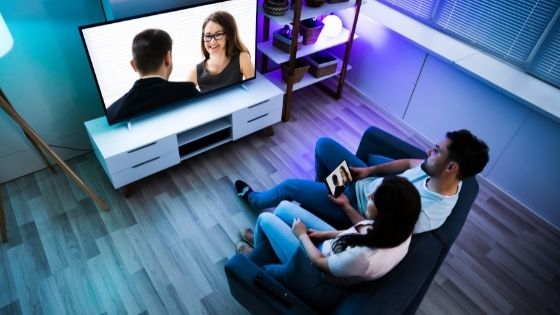 Stream2watch is made in such a way that anyone can use it as it is quite user-friendly. The homepage of Stream2watch itself contains all the sports, you can choose your sport from here and watch any match being played anywhere in the world. Along with this, you can sort it otherwise, you can choose your country and Stream2watch shows you the list of all the sports being played in
your country at that time.
Sometimes, due to one reason or another, if you missed the live streaming of your match and want to watch it again, you can do it with Stream2watch as all the matches are saved and available to watch later. This is the best feature of this website if you missed a match, no other platform gives you the opportunity to watch it completely and that too is completely free.
However, it is not legal to make these matches available for free due to copyright infringement issues, but Stream2watch does so and that is why the website is banned in various countries. Although you can still access the website using some tricks or methods. Let us see what these methods help you connect with Stream2watch.
HOW TO ACCESS STREAM2WATCH?
Stream2watch is not accessible everywhere at the time with its main website, but you can try these methods to access the page.
The first method is that you can use a virtual private network to change the location of your IP address to a country where it is legal to use. However, VPNs themselves cost too much and you have to renew them every month.
The second method is to use Stream2watch proxy sites which are the domain-changed websites of Stream2watch. For reference, some of the proxy sites of Stream2watch are: Stream2watch.io,Streams2watch.net, Stream2watch.ws, Stream2watch.live, and Stream2watchtv.org.
The third method is to go to the Stream2watch mirror link websites. These websites though do not get updated from time to time but contain all the previous data of the main website. Some of the current working mirror links are: streams2watch.me, tream2watch.us, stream2watch.org, stream2watch.ru, and stream2watch.EU.
Regarding all the above facts, it cannot be denied that the website is illegal and should not be used to watch and download anything. There are other options too that you can use as stream2watch alternatives. However, some of the given alternatives themselves are illegal and you might have to use the same methods to access them as you used in the case of Stream2watch.
STREAM2WATCH ALTERNATIVES:
Some of these alternatives are legal and you have to pay some subscription money to use them, and others are free with some limitations that some of these websites are specific to any particular game or some of these show a lot of irritating ads. Some of the most commonly used alternatives of Stream2watch are:
VIPBox, MAMAHD, CricFree, 12th Player, SportP2P, Sport Lemon, VIP League, WiZiWiG, StreamHunter, and Firstrowsports.com.
There are many other platforms that can be used to watch any particular match. Most of these platforms are either sport-specific or region-specific.
For more information about Stream2watch such as how to watch any match on this platform, how to download any sports video from Stream2watch, how to watch live TV, or how to access Stream2watch on any device, you can read at worldgeek.net.