Instagram Reels are one of the most popular social media forms right now. Instagram witnessed that a competitor was increasing in popularity with a unique content format and decided to step up their game to deliver a feature that their users would like.
Instagram reels have a format and presence that is interesting, and it has a wide reach and discoverability, which might aid marketers in fast-growing their audiences.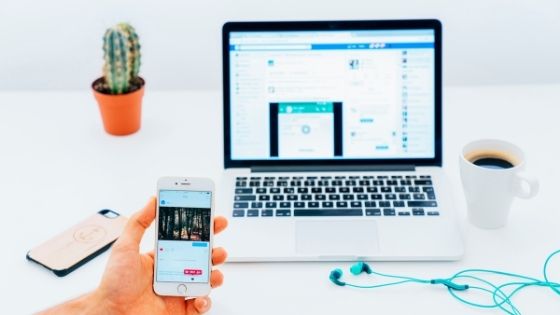 There's a lot to gain when it comes to using Instagram Reels for business. This blog will cover all you need to know, including how to develop great Reels that will help you find your target audience.
What Are Instagram Reels and How Do They Work?
Instagram Reels are full-screen, video content snippets that are uploaded on Instagram with music and graphic effects.
They're created in the same style and tone as Stories. Reels, like feed posts, can, however, include full-length captions that users can expand. Reels may be interacted with by liking, sharing, and commenting.
If people enjoy the content, users may effortlessly follow an account on Reels. A Follow button is located beside the brand name above the description. Instagram could foresee that the feature was likely to be so popular, hence, it introduced a Reels tab to the app's main interface.
Users will see a stream of Reels that have been chosen for them based on their interactions with the platform's content when they click here. They have the ability to scroll vertically to see additional content (generally from accounts they don't follow), which can become quite addicting.
Best Tips For Attracting More Audience On Instagram Reels
● Create educational reels
It's great to be entertaining, but you can't go wrong by delivering value, such as answers or information that your audience may not realise they need.
Focusing on informational Reels is a fantastic strategy for firms. You may provide how-to and DIY stuff, as well as general information that your audience would appreciate. This is a fascinating trip that will spark the interest of a wide audience because eventually everybody wishes to see real-time results of the product and its quality before completely investing in it. Additionally, using AI dubbing software to add professional voiceovers and translations can amplify the impact of your informational Reels, making them more accessible and engaging to a global audience.
● Keep Up With Instagram Reels' Latest Trends
This is possibly one of the most straightforward and effective Instagram Reels tactics.
If you spend even 10 minutes on the site, you'll notice reoccurring patterns throughout the content. Jump on these content patterns as soon as you see them. You may show that you understand your target demographic and share their views, style, and sense of humour by blending your brand into a current trend.
● Embed Instagram Reels On Website
Brands and marketers have begun to incorporate social media content into their websites in order to reap significant benefits such as increased user interaction, dynamic content, increased website visibility, and increased visitor stay time.
You may simply acquire all of the aforementioned benefits by embedding incredibly interesting video content from IG reels on the website. For the embedding procedure, you'll need a social media aggregator like Tagembed. The tools function well together to complete the entire procedure in a few minutes. The tool's capabilities may be used by users to improve the widget's effectiveness.
The tool's features may be used by users to improve the widget's effectiveness. A customization panel, a content moderation panel, extensive insights, content updates, and a support staff to assist users are all highlights of the product.
● Share success stories or client testimonials
Make a 15- to 30-second video with some of your most loyal customers explaining why they enjoy doing business with you. Reviews, especially video-based content like Instagram Reels, will always do wonders on social media.
Moreover, building social proof of the brand is of utmost importance for most brands. Prospective customers love shopping from brands that are credible and trustworthy. This helps in gaining their trust and confidence, leading to more sales.
Ending Note
Instagram Reels may be used by businesses to increase their audience. We know that the feature assists customers in discovering new products on a daily basis and that it has a strong potential for interaction.
Develop Instagram Reels content on a consistent basis and experiment with what works best for your audience to make sure you're getting the most out of it. Go on now, don't forget to include these strategies to create Instagram reels and you will surely see results!