Computer science is a dynamic field with a wide array of career options beyond the typical software developer or IT specialist. Whether a person is a student deciding on a major or a working person wanting to change careers, this article explores unique and intriguing career paths in computer science.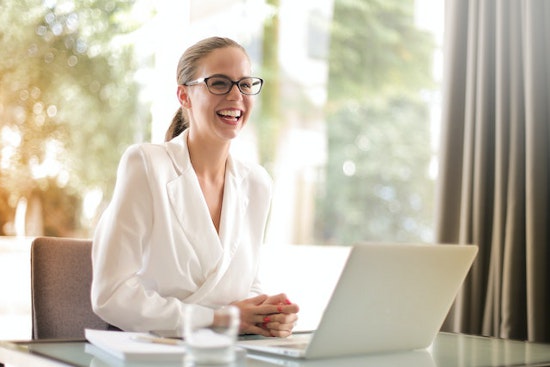 1. Ethical Hacker
Ethical hackers, commonly known as "white hat" hackers, hold a pivotal role in the field of cybersecurity. They are experts with an in-depth understanding of the mindset and techniques employed by malicious hackers. However, ethical hackers channel their expertise for legitimate and ethical purposes. Their main objective is to proactively find weaknesses in devices, network infrastructure, and apps. They perform a variety of assessments, including penetration testing and vulnerability scanning, to pinpoint potential weaknesses. Once these vulnerabilities are detected, ethical hackers report them to the organization's IT or security team. The activity of ethical hackers helps organizations protect their digital assets, protect sensitive data, and sustain stakeholders' and customers' trust. Ethical hacking typically involves an ongoing process of testing and fortifying a company's security posture, as the threat landscape is continually evolving. Moreover, ethical hackers strictly ensure that their actions are ethical, transparent, and authorized by the entities they are assessing.
2. Bioinformatics Scientist
Bioinformatics scientists operate at the intersection of biology, computer science, and data analysis, serving as essential contributors to the progress of life sciences. They utilize their proficiency in computational techniques, algorithms, and statistical methods to handle, analyze, and decipher the vast volume of biological data generated through contemporary research. Genomics is a primary focus area, where they engage with DNA and RNA sequences to reveal genetic variations, explore gene expression patterns, and uncover potential connections to diseases. Beyond genomics, bioinformatics scientists delve into various aspects of biology, encompassing structural biology, proteomics, and evolutionary biology. They design software tools and construct databases for the storage and retrieval of biological data, ultimately aiding biologists and researchers in unraveling intricate biological processes at the molecular level.
3. Game Developer
Game developers are instrumental in shaping the constantly evolving realm of gaming. Their role involves the fusion of technical expertise with creative storytelling to breathe life into virtual worlds. The domain of game development encompasses multiple aspects, such as programming, design, and sound engineering. Game developers often collaborate in teams to brainstorm, create, and bring video games to life, suitable for various platforms, including consoles, computers, mobile devices, and emerging technologies like virtual reality. Their responsibilities encompass character creation, gameplay mechanics design, and coding the underlying software that powers the game. Game development is a dynamic and ever-innovative field that blurs the lines between technology and art. It offers an exciting career path for individuals who possess a passion for gaming and thrive in a creative and innovative environment. Whether it involves developing indie games with a small team or contributing to the next big blockbuster, game developers are pivotal in defining the future of the gaming industry.
4. Data Scientist
Data scientists, skilled in coding languages like Java, play a crucial role in today's data-driven world. Their expertise enables them to extract valuable insights from vast datasets by employing advanced statistical and programming techniques. These professionals work across diverse industries, from healthcare to finance, utilizing their skills to inform and influence decision-making processes. Their ability to sift through and interpret data, often honed through a Java or Python course, empowers organizations to make informed choices and drive innovation.
5. Digital Forensics Expert
Digital forensics experts serve as modern-day digital detectives entrusted with the mission of uncovering concealed truths within the vast realm of data. In today's tech-driven world, where technology touches nearly every aspect of our lives, their role has become increasingly vital. They are at the forefront of investigating cybercrimes, fraud, corporate espionage, and various digital offenses. Digital forensics experts work alongside law enforcement agencies, government bodies, and private corporations to assist in bringing cybercriminals to justice and mitigating future breaches. Their work demands not only technical proficiency but also a deep understanding of legal processes and the ability to effectively present their findings in a court of law, rendering them a crucial element in the ongoing battle against digital crime.
Conclusion
The field of computer science offers diverse and exciting career opportunities. These unique paths, from ethical hacking to digital forensics, showcase the range of possibilities for those interested in technology and its applications. To determine the computer science career that is best for you, keep in mind your interests and abilities.