In a world where distractions are abundant, mastering time management and productivity has become a key skill. The Pomodoro Technique, a time-proven method for productivity, combined with the versatile Focus Keeper app, can be a game-changer in helping you maximize your efficiency.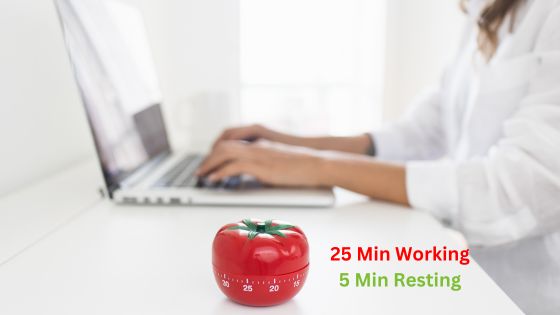 Unlocking the Power of the Pomodoro Technique
The Pomodoro Technique, created by Francesco Cirillo in the late 1980s, is a deceptively simple yet highly effective method for boosting focus and productivity. It revolves around breaking your work into intervals, traditionally 25 minutes each, known as "pomodoros," with short breaks in between. After completing four pomodoros, you take a more extended break of 15-30 minutes. The technique gets its name from the Italian word for "tomato," inspired by the tomato-shaped kitchen timer initially used by Cirillo.
Here's a closer look at how this technique can help you:
Task Focus: You select a task you want to work on and set a timer for 25 minutes. During this time, your sole focus is on that task, eliminating distractions.
Short Breaks: After each pomodoro, a 5-minute break allows you to recharge and prepare for the next session.
Longer Breaks: After completing four pomodoros, a longer break of 15-30 minutes ensures you recharge fully.
By implementing the Pomodoro Technique, you can experience improved concentration, avoid burnout, and witness a surge in your overall productivity.
Enhancing Your Efficiency with Focus Keeper
Focus Keeper is a dynamic Pomodoro timer and task management app tailored to elevate your Pomodoro Technique experience. Here's how it enhances your productivity:
Customizable Timers: The app offers flexibility in setting work intervals and break times. You can adjust the timers to suit your unique preferences and work style.
Task Organization: Focus Keeper enables you to create, manage, and track your tasks efficiently within the app. This feature ensures you maintain an organized to-do list and stay on top of your goals.
Comprehensive Analytics: You gain access to insightful statistics about your work habits. Analyze your productivity, monitor your pomodoro completion rate, and identify areas for improvement.
Cross-Platform Accessibility: The app is accessible on both desktop and mobile devices, offering you a seamless experience no matter where you are working.
Motivational Tools: To keep you on track, Focus Keeper provides visual and audio cues. You can choose from a variety of alert sounds and visualize your progress through intuitive visuals.
The Pomodoro Technique is a proven method to increase productivity by improving your time management skills. When combined with the Focus Keeper app's customizable timers and task management features, it creates a powerful synergy for success. Whether you are a student, a professional, or someone simply looking to make the most of your time, the Pomodoro Technique and Focus Keeper app can revolutionize the way you work, helping you achieve your goals more efficiently. It's time to master your productivity and unlock your full potential.