Sudoku, the number placement puzzle, has captured the interest of the general public around the world. Its minimalist design and seemingly simple concept have become notoriously addictive, attracting millions of puzzle enthusiasts. Sudoku puzzles have several key features that make them unique and challenging.
These include;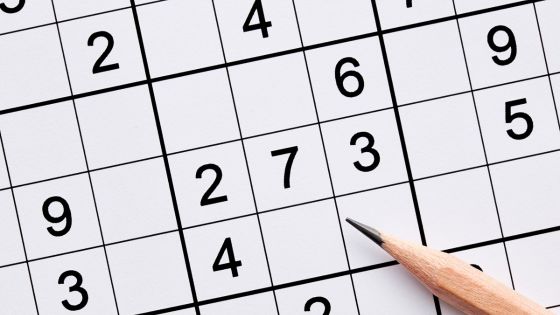 Numbers
Sudoku speaks the universal language of numbers. Each puzzle consists of a partially filled grid, with the numbers 1 to 9 placed in various cells. The game's objective is simple yet alluring: fill in the remaining cells with numbers, ensuring that each row, column, and 3×3 square contains all the digits from 1 to 9 without repeating any of them.
Clues
The numbers in the grid serve as clues or "givens" to help you navigate the puzzle. While these clues may initially appear random, they are carefully crafted to guide you toward the unique solution gradually. The more clues provided, the easier the puzzle is considered to be.
Logical deduction
A Sudoku solver puzzle is not a trial-and-error endeavor. It requires the application of logical deduction and critical thinking skills to deduce the correct numbers to fill in each cell. By analyzing the clues and extrapolating from known patterns, Sudoku solvers can experience the satisfaction of cracking the puzzle's code one step at a time.
One solution
A well-constructed Sudoku puzzle boasts a unique solution, a testament to the puzzle's intricate design. This singular solution is the ultimate reward for those who persevere and successfully untangle the web of numbers, claiming victory over the Sudoku grid.
Grid structure
The structure of the Sudoku grid is unique and enticing. The 9×9 grid, divided into nine smaller 3×3 boxes, is an iconic design that stands out among other number puzzles. This clear and straightforward layout makes it easy for players to understand the puzzle's constraints and work methodically toward a solution while presenting countless possibilities for challenge and intrigue.
No repeating numbers
A fundamental rule of Sudoku is that there can be no repeating numbers within a row, column, or 3×3 box. This constraint ensures that the puzzle requires a mix of logic, analysis, and creativity. No two Sudoku puzzles are ever the same, ensuring that each new puzzle you tackle presents a fresh and fascinating challenge.
A beautiful balance
A striking characteristic of many Sudoku puzzles is their visual symmetry. Often, the given clues are arranged to exude a sense of balance in the puzzle's layout. This harmony of numbers lends an aesthetic appeal to the Sudoku grid, making it more pleasing to the eye. While symmetry is unnecessary for a Sudoku puzzle to be solvable, it adds a layer of satisfaction to its design.
A test of skills
All valid Sudoku puzzles have one crucial factor in common: they possess a unique solution. This means that no matter how many potential paths you may encounter while filling out the grid, there will always be only one correct and complete solution. This solvability factor ensures that the player has a sense of accomplishment upon completing the grid. Some Sudoku enthusiasts even employ computer algorithms and software programs to validate the solvability of a puzzle.
Key Takeaway
Embracing the challenge of Sudoku puzzles can help improve your mental abilities, provide a sense of accomplishment, offer hours of entertainment, and stimulate you. So, why pick up a Sudoku book or download a Sudoku app today and explore this enigmatic world yourself?