USB flash drive is a blessing that is doted upon globally. Not only gearheads but almost every individual who knows how to operate a desktop, laptop, or tablet knows a USB drive's value. Just like you pay heed when it comes to selecting the right TV and Internet deal, you must be careful when transferring data across gadgets via USB as it may present some serious security issues. And if you overlook them, then a USB flash drive can easily sabotage the machine irrevocably.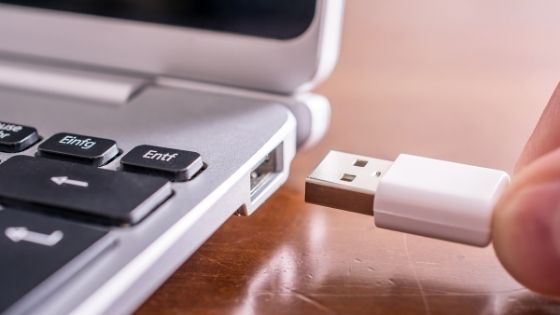 If the USB flash drive becomes corrupted for whatever reason, then plugging it in another computer/laptop will infect the system. And when that happens, the stored data on your device might get damaged or deleted. However, there is no need to worry. There are many tools that can help protect the computer from infected USB flash drives. And here are some of them:
#1. USB Disk Security
This software proves to be an amazing shield against any virulent program that might attack a computer system through a USB flash drive. It provides a high level of immunity to the system, preventing any sort of theft and/or leakage of confidential files to an unauthorized person. Many cybercriminals know how to exploit a USB flash drive and steal private information via such malware.
Commonly, such tools only function when the computer is connected to the internet. However, USB Disk Security uses advanced proactive detection to protect the computer even when there is no internet connection. Moreover, there is no requirement for extra or larger storage space. It is light as well as fast. And guess what? It works perfectly without having to sacrifice computer speed.
#2. USB Write Protector
This is another great application on the list that allows only data accessibility from a USB drive. It does not permit to write any form of data on it. It is extremely effective in preventing any damage from computer viruses or worms because even if the USB is plugged into a system that is infected, it will remain immune from the virus.
However, you have the option to change settings and can choose to "Turn Off the USB Write Protection" if there's a need to write on the flash drive. Valuable files and confidential information can be easily saved from theft and stealing. It is small in size and doesn't need installation. There are various languages available for download.
#3. USB Firewall
This is not anti-virus software, so it wouldn't be useful for already infected computers. But if you want protection from any impending doom that might occur due to an infected USB, this software is an excellent investment. USB Firewall alerts the user by scanning the computer for any kind of malicious program.
After installation, it runs in the background, scanning for any probable harmful program. The user sees a pop-up window on the screen only if the software detects a virus. It asks for immediate actions like Delete, Stop, or Remove the Program. There is another valuable feature called Clean All Partitions, for auto launched programs that result in a threat too. Any such programs that might be present in other partitions of the hard disk and try to self-launch will be automatically removed. Therefore, it is better to disable the autorun feature in the USB drive.
#4. McAfee VirusScan USB
McAfee is a renowned software company, and its USB protection application is as amazing as the other products. There is little to no chance of any emerging or evolving virus threats. With this software, you don't get a trial period but being a McAfee application, it is reliable.
McAfee VirusScan USB features automatic blocking, cleaning, and removal of viruses as well as trojans from the USB flash drive. It also protects computers by preventing USB from carrying any kind of suspected threat and thus safeguarding the PC. There are automatic updates, one-click updates, and a one-click scanning option once you install the application. Moreover, if you don't find the application useful, then the company offers a thirty-day money-back guarantee.
#5. USB Immunizer
Just like humans need an extra dosage of immunization from vaccines, USB Immunizer by Bitdefender enables the immunization option to protect USB drives and SD cards. This software works against infections caused by autorun-based computer bugs. The plus point is its ability to annihilate any chance of auto-launching malware that may launch itself once the USB drive gets plugged into the infected computer. It's a great feature and is seldom seen in any software. USB Immunizer has been translated into 11 languages. It first read the Current Location before automatically setting up the language.
#6. Ninja Pendisk
Ninja Pendisk is a very popular software program that is also free. It scans and expels viruses and other similar malware that are found in removable devices such as a USB drive. Any user facing a malware problem in the USB can easily download the application without having to spend a dime. Once the infected USB is plugged in your computer, a single click on the icon starts the scanning process. All of this is quietly done in the background while the user performs other functions.
Some of the vicious files known as autorun.inf and ctfmon.exe or similar bugs can be easily detected and removed by this tool. For free software, this one is capable of removing an already-infected device which is commendable. Also, it takes minimal space and does not slow down the computer. All in all, it is another amazing software application that serves the purpose and gives immediate results.
Conclusion
Protecting computers and removable devices is mandatory for professionals and organizations. In today's world, a lot of things work via PCs and USB drives, and having a virus-free experience is important for mental peace. Although other alternates like Dropbox or Google Drive are becoming popular, USB drives have their own charm and a sense of safe and secure space for confidential data.
Having complete knowledge of tools that protect mishaps and cybercrimes from happening is crucial. Prevention is better than cure, and it's not just an old saying. This is why the above-mentioned list has been curated. You can try any one of the tools above and see what works best for you.