Tech agents spend a considerable amount of time working on various projects on their desks. You will always be in meetings or buried in deep lines of codes. Having supplies that meet the various aspects of your life and assist in performing your duties is critical. Here is a list of 5 things you need as a tech expert on your desk.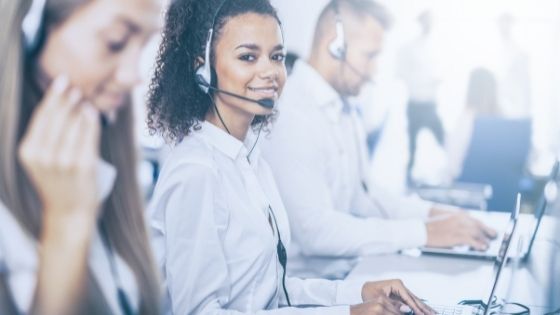 Notepads
Having unique notepads is essential as a tech agent to prioritize and formulate a to-do list of what needs handling. Customized notepads help in prioritizing and meeting deadlines. One can plan their activities appropriately, ensuring they first handle what needs their attention.
You can also keep tabs on your achievements, allowing you to reflect and look back at what you have achieved by the end of the day. As a tech agent, you may at times have to be in long meetings. Have a notepad to write sweet messages to your family and loved ones, helping them deal with your absence. It enables you to meet demanding deadlines while still being present for your loved ones.
Water bottle
Water is vital to your body organs and helps in increasing your concentration span. Sitting in front of the machine for extended periods is prone to happen in fields like tech. This is why you need to have a water bottle as a tech agent.
It will save you from having to leave your desk in the middle of complex and complicated codes. All you need to do is have water at arm's length to ensure you stay hydrated. Keeping hydrated is essential to help you handle long working hours and enable you to stay active.
Ensure your water bottle is filled and on your desk before starting your shift. This helps you save time as you do not have to wake up every time. You can also use the refilling time to stretch and leave your desk for a few minutes helping you distract your mind and identify any loopholes in designs or codes.
Headsets
Headsets are essential for attending meetings, keenly listening to seminars, or interacting with colleagues on projects. Tech agents often find themselves in meetings that cover the design process, the building of projects, or presentations to end-users. This means one will spend a lot of time talking to people. Thus, a handset can be demanding and affect the person's overall health if used for long over a period.
A headset will enable you to attend meetings while having your hands free to type or jot down notes on your notebooks. When collaborating with colleagues, you can change codes or add inline notes to existing ones without distracting others by putting them on speaker. Tech jobs can also be repetitive; thus, having a headset will help you listen to music or something to motivate you.
A mouse and mouse pad
A mouse is an essential tool to the life of a tech agent. It provides an opportunity to quickly and efficiently relay commands and signals to the machine making necessary changes to your work. An excellent mouse will see you perform tasks faster and shorten your turnaround time. The mouse pad is also vital to ensure your mouse can perform tasks with precision. Unlike using your mouse on a direct desk, a mouse pad provides a comfortable surface for your mouse, allowing it to function at optimum.
A snack jar
It is easy to stay on your desk working on various tasks as a tech agent. Having a snack jar at your station filled with healthy and nutritious snacks will give you energy and keep you alert. It prevents you from starving and ensures you constantly take something during your shift.
A snack jar can also come in handy in the middle of long meetings where you cannot step out. It ensures you have something to grasp without having to leave your desk. You can have a variety of sweet and savory snacks depending on your taste bud interest. This also ensures you do not spend long hours without taking anything.
Conclusion
Excelling and performing your duties as a tech agent means you have to consider yourself and identify avenues to make your desk comfortable. You can use the above suggestions to help improve your journey and work experience.