MS Outlook is one of the most popular mail clients for the Windows operating system. The mail client is advanced to make email management easy, fast, and well-organized for users. Individuals and businesses, all like to use MS Outlook for email management, since they regard it as one of the best email clients. The personal information manager is the software of a tech giant, Microsoft. The aim of the application is to manage your emails, contacts, and other properties in a secure and productive environment.
MS Outlook 97 was the initial version. Since then, several versions of MS Outlook have been launched to provide the best user experience. With every new version, MS Outlook has promised to bring improvement and add new features to meet the goal of users. The latest 2021 version of MS Outlook has launched with additional features and robust security to lure businesses to use MS Outlook. Some common striking features of MS Outlook are email management, calendaring, task management, contact management, journal logging, and web browsing. It is available for Office 365 users.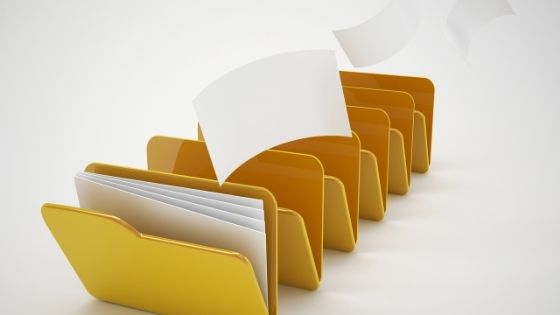 Even after launching several versions of MS Outlook, there are some issues with MS Outlook that have not been resolved yet. MS Outlooks users share their problems on tech forums and want to get a complete solution.
Microsoft is also ready to support its users. It has a large group of communities where users share their problems and get solutions. You can visit the official website of Microsoft and write down your query to get answers.
Microsoft Support and Recovery Assistant program
There are some handy tools offered by Microsoft to fix issues with MS Outlook. The Microsoft Support and Recovery Assistant program come in handy. Download the program on your Windows system to troubleshoot problems like
MS Outlook is not starting
Unable to send or receive emails from Outlook
Facing issues connecting my email from MS Outlook on the desktop
The Calendar Checking tool helps to check the MS Outlook Calendar for problems. The tool automatically checks various setups to fix the problem.
Moreover, several third-party tools are available to repair OST and PST files. Users can deal with the problems of MS Outlook easily with reliable third-party applications.
Below are some common errors and ways to troubleshoot them.
1: ARCHIVE YOUR DATA
Do you know a big size PST file can cause trouble to users by slowing down the performance of the app? Moreover, large files can corrupt. Therefore, the best solution is to reduce the size by archiving. You can archive the emails that you rarely open. Thus, the file size will reduce. MS Outlook has the inbuilt feature to archive PST files. Below are the steps to follow
Go to the"File" Menu » then Info and "Mail Box Cleanup Option". Select the "Archive" from the drop-down list. Press the OK tab. That's it.
2: Rebuild your Account
There are some issues with MS Outlook-like being unable to send and receive emails. In this situation, you can delete the current profile and build a new one to settle the problem. It is not difficult to recreate an account with MS Outlook. Go to the Control Panel and follow the given steps
Mail » Profile » Delete the profile
For creating a new profile- In Microsoft Windows, press the Start tab and then the Control Panel.
Press at the User Accounts » then hit the Mail tab » Mail Setup dialog box » Show Profiles » Add » Press the OK button.
If you are using a POP account, you can backup data by exporting, but for IMAP or Exchange Server account holders, it is difficult to create a backup.
3: Ensure about ANTIVIRUS IS MESSING WITH OUTLOOK
If your MS Outlook shows an error, there may be a missing antivirus. You can fix the error by disabling the antivirus and restarting the Outlook app. It works so well.
4: CHECK YOUR OUTLOOK DATA FILE (OST & PST)
MS Outlook supports two file extensions. One is PST, and the other is OST. OST integrates with Exchange Server to let users work offline. PST and OST can hold hundreds of emails, contacts, journals, and notes. These file extensions can corrupt because of the file size issue, system error, and abrupt shutdown of MS Outlook. If an MS Outlook file gets corrupted it can fix with an inbuilt application. It is best known as the SCANPST.EXE utility. If the file has a deep level of corruption, you have no manual ways to fix it. You will have to look for a reliable repairing application to deal with the problem.
5: Starting OUTLOOK IN SAFE MODE
MS Outlook is an advanced tool. If you want to most out of MS Outlook, the best solution is to use some add-ons. They effectively increase the key function of the app. But, sometimes these apps become the reason for corruption in MS Outlook. You can come to know about them by disabling all add-ons and using a safe mode to open the app. Type "Outlook Executable Path » Outlook.exe » safe" command to open MS Outlook in safe mode. You can enable the necessary apps one by one to check the one that is creating the problem.
For Exporting/Repair OST Emails to PST format
If the user is not interested in taking risks or investing time in the free solutions to repair and export OST files, feel free to perform OST to PST migration in an automated way by the Softaken OST to PST Converter solution. It directly exports the OST file without any data limitations using 4-5 steps only. The process is simple, accurate and efficient as perfect migration is achieved in some minutes only. Take a trial with its free trial version available on the site and then decide to own it.
Conclusion
It doesn't matter whatever version you are using, MS Outlook has some issues that users can face often or rarely. The abovementioned solutions are suitable for all available versions of MS Outlook including 2013, 2010, 2007, 2003, 2002, and 2000. If you don't like to go so technical, you can use a third-party program like OST Recovery software to recover OST files.