According to the New York Times, today's employees are producing 47% more compared to two decades ago. The increment is attributed to the advancement in technology that has disrupted the process of manufacturing products. Through technological advancements, the process of manufacturing products has become more efficient while minimizing wastage. The introduction of automation techniques and robotics in the manufacturing sector has streamlined processes.
Over the years, the number of industrial robots has increased. For instance, in 2013, the total number of robots in warehouses and factories reached the 1.2 million mark. In the following year, the number increased to 1.5 million, and in 2015 rose further to 1.9 million.
Here is how technology is altering the process of manufacturing products.
1. 3D Technology
3D design and printing technology have allowed manufacturing companies to develop detailed components rapidly and cost-effectively. In essence, 3D technology has greatly altered how the manufacturing sector works. Thanks to 3D technology, SME manufacturers can now compete with larger and well-established manufacturers. The technology is perfectly suited for low volume, high-end production of kid's toys and small electronic products.
2. Industrial Robotics
Today, the rise in the adoption of industrial robots contributes greatly to the re-emergence of manufacturing as a key contributor to GDP. There are close to 237,000 robots on the manufacturing lines in the United States alone. However, the adoption of industrial robots is more prevalent in Japan, where electronics manufacturing is a booming business.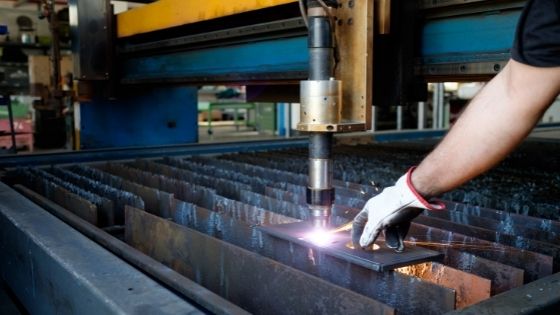 Before the modern advancement in technology, manufacturing companies relied on workers to assemble complex pieces of electronics. For this reason, production was slow, labor-intensive, and prone to human errors. When industrial robotics was introduced, robots were costly and encountered resistance due to the myth of robots taking employees' jobs.
Although this notion has some truth, the situation isn't anywhere close to how people thought it would affect the job market. After all, robots perform well compared to human workers. Also, robots are error-free and can tackle complex activities on the production lines. In addition, robots don't require breaks between working hours and don't have to join any union, which is advantageous to goods manufacturing companies.
Technological advancement also gets rid of human error, especially if safety is of importance. Today, ball probe sensors are responsible for production line sampling to minimize the risk of contamination. This sensory technology is invaluable, especially in high-risk medical laboratory environments.
Presently, car manufacturing is a good example of how industrial robotics has enhanced efficiency and production. For example, 3M preferred converter and foam sealing technologies are used in the production lines of auto-motives. Such smart manufacturing technologies have allowed auto manufacturing companies to lower production costs to remain afloat irrespective of the challenging economic circumstances. For instance, industrial robotics has enhanced the manufacturing companies' output by close to 20% in certain industries over the past six years.
3. Technology 4.0
Today, technological experts are of the view that we are living in the fourth industrial revolution in which the latest technologies, including photonics and nanotechnologies, are advancing older technologies. Consequently, new industries are emerging, making things promising in the manufacturing industry.
The automation of systems and complex machinery has altered mass production processes. In turn, better production output has lowered manufacturing costs. For this reason, today's customers can enjoy high-quality products at relatively lower prices, which to some extent is attributed to the low cost of production.
The adoption of automation in various industries is more prevalent today than ever. For example, some restaurants are leveraging industrial robotics technology to deliver food products and are deploying self-ordering windows kiosk for clients. Furthermore, courtesy of technological advancement, today, you can find driverless vehicles in California, Texas, and Washington D.C.
Concluding Remarks
Technology is currently critical in the manufacturing industry, especially for manufacturing companies aiming to keep up with competition while enhancing their production efficiency. Undeniably, technological advancements have revolutionized and will continue revolutionizing the manufacturing industry even in the future. This clearly visible through the increased production line efficiency, elimination of human errors, and rapid production capabilities. Therefore, if you're a manager, owner, or investor in a manufacturing company, these three ways demonstrate how technology can change the process of manufacturing products for better performance and profitability.