Inflation keeps going up, which makes it vital to figure out one's finances, and that puts you ahead of the curve because you're here, trying to figure things out. Managing money isn't easy; it's something you have to work at, but it is possible. The following are a few things you can do to improve your finances this year.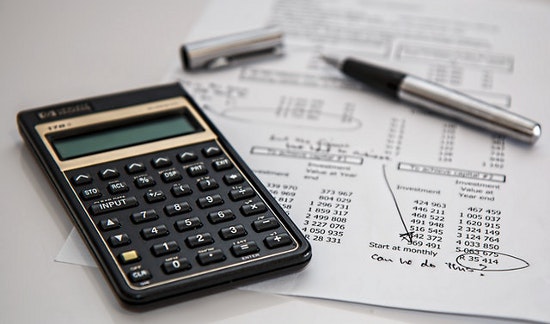 Financial Literacy
One smart decision you can make is to accept that you may not know how to handle cash effectively. Well, those who know what financial literacy is and have studied it can probably skip this suggestion, but many folks don't know much about financial literacy.
There are classes online that teach you how to master your finances through proven methods, like budgeting. You'll learn to use these tools and apply them to your life. The classes can be taken online, so you can schedule your classes around your schedule.
Plug the Leak
It's vital to figure out what's causing you to lose so much of your cash. Something is doing it, and you have to zero in on that specific thing so that you can figure out what you can do about it. Once you've taken a financial literacy course, you should have the tools to figure this out.
Some expenses are a little harder to deal with, like your rent if that is your biggest monthly expense. If it is, consider scaling down a bit by looking for a new apartment. If you eat out too much, all you have to do is eat more to save money.
Another Stream
If you've been having issues with your finances, you probably need more cash. Consider creating a second stream of income. Of course, you could also ask for a raise, but if you can't do that just yet, then the second stream of income is the way to go.
There are many things you can do in 2022, like join the rideshare community or rent one of your rooms out. If you're an artist, you can create your own NFT and sell it to make some extra cash. Get creative and use what you've got to make some cash.
Make the Switch
Many times, people forget to take advantage of the financial tools available to them. For example, if your bank is charging you a monthly fee, consider switching because many credit unions won't charge you a fee.
If your bank isn't a problem, then turn to other financial tools, like credit cards. Some come with ridiculous fees; maybe it's time to switch to another credit card company. Every credit card company wants your business, and they offer perks to lure you in, so do your research. You can do the same with everything else, including your insurance policies. Switch to save money.
Save a Little
Now that you're working towards saving, it's time to make it official. All the budgeting you're doing and all those changes you're making should help free up some of your cash. This doesn't mean you can spend this money.
Of course, you can spend this money, but if you want to take control of your finances, you can invest your money into a savings account. Knowing that your money is in a savings account should help prevent you from spending it. You won't touch it so easily, and maybe you'll use it for important things, like paying off a debt or something like that.
Improve Yourself
Find a way to improve yourself now that you can. Go for that extra degree or extra certification. Maybe you should learn a new skill. Doing these things may take time, and you'll have to be patient, but learning something can lead to more cash. A new degree or certification can help you get a better job or maybe help you get a promotion.
Sure, a raise is great, but a promotion comes with an even bigger pay raise. If you are thinking of using your new skill, degree, or certification to get a new job, make sure you start looking for opportunities early on and don't settle until you find the right place. Don't forget that it's not only about what you get paid but your quality of life.
Now, you know how to improve your finances in 2022. It won't be easy; it'll require some sacrifices, but it can be done, and you'll get there if you believe in yourself.