If you are thinking about selling your home, you have probably heard your realtor talk about improving your curb appeal first. Your curb appeal is one of the most important things to improve before you put your house on the market because it is the first thing that a prospective buyer will see. You only get one chance to make a first impression and improving your curb appeal will help you make it a good one. In this article, we will look at some easy ways for you to up your curb appeal before you put your home on the market.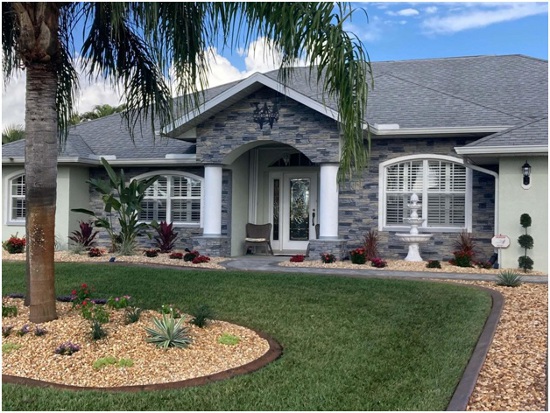 Paint the Front Door
One of the top things you can do to up your curb appeal is to paint your front door. A fresh coat of paint will make anything look newer and nicer, and the door is one of the major focal points of your curb appeal. When choosing a paint color for your front door, pick something bold that will pop that also goes well with the color of the rest of your house. Painting the front door is a quick and easy project that you can do in little time.
Update Your Siding
While it can be a more time-consuming task, consider updating your siding. You can repaint your home's exterior, or if you want to get creative, you can try installing faux stone or brick veneer to transform your home's siding. Both of these are affordable and something you can do yourself in only a few days. Having old, faded, or chipped paint on your siding can cause you to lose thousands on your property value and will turn away buyers who are not looking for a fixer-upper.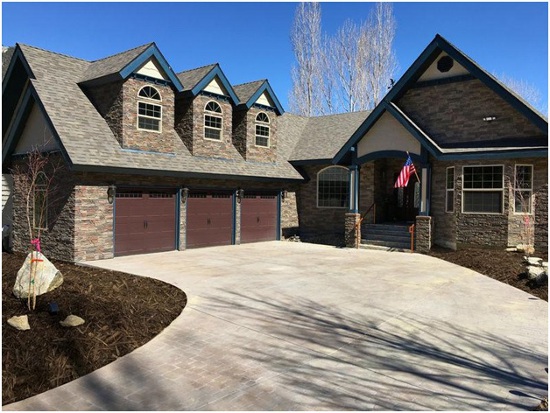 Upgrade Your Hardware and Fixtures
Has the doorknob for your front door been updated since you bought it? While it is something you use daily, you may not think about if it is old or outdated, it is just how you get in and out of the house. However, a prospective buyer is going to be scrutinizing everything, including your doorknob. An easy upgrade to your curb appeal is to replace your doorknob, add a knocker to it, and even change out the look of your doorbell.
You can also upgrade your light fixtures, both interior, and exterior. They also may not have been changed since you bought the house.
The last thing you can upgrade is your house numbers. Find an attractive font for your new numbers that are easy to read and goes with your house. You want your buyers to be able to find the house, which is another great reason why you may want to change your house numbers.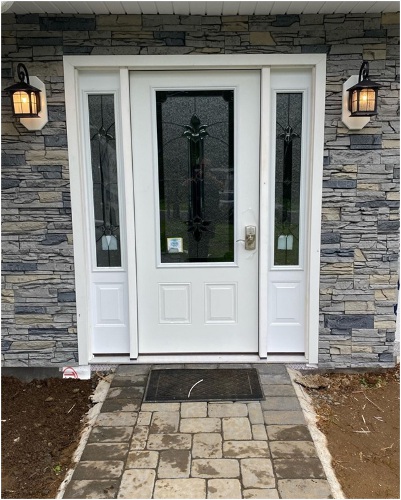 Pressure Wash the Exterior
Whether or not you update your siding, it is a good idea to pressure wash all of the dirt and grime from your home exterior. You should also pressure wash the driveway, porch, and walkway. This will give your exterior's appearance a quick improvement. If you do not own a pressure washer, it can be rented at most home improvement stores.
Update the Landscaping
Having a lush, well-manicured lawn is a major boost to your home's curb appeal. It also suggests to buyers that the home is well cared for. Make sure it is mowed regularly and kept watered while your house is on the market to help your curb appeal.
In addition to the lawn, if you have any trees and bushes that may be slightly overgrown trimmed, especially if they block the view of the house from the street. This is because not only will it make it harder for a buyer to find your house, but because having places that obscure the view from the street may make them think that there may be security issues.
Another thing you can do to upgrade your landscaping to improve your curb appeal is to plant some seasonal or annual flowers that complement the colors of the house.
When updating your landscaping, you can add more outside lighting to your home, which promotes the feeling of security and safety to the potential buyers.
Update Your Mailbox
Another thing that you may not think about updating is your mailbox. It might seem like a small detail, but buyers will take notice of it. If the mailbox is old, beat up, or simply unsightly, replace it with a new one that looks good with your home's overall color scheme. You can also plant some flowers around the base of the mailbox to make it prettier and eye-catching. Also, make sure you update the base of the mailbox, too; that is just as important for the overall aesthetic as the mailbox itself. Make sure that your house numbers on the mailbox are prominently displayed, too, to help the buyers find the house.