The world is in the midst of a component shortage that started way earlier than the coronavirus pandemic. Sure, the quick spread of Covid-19 was definitely a factor that quickened the severity of the shortage, but the roots harken back all the way to 2018.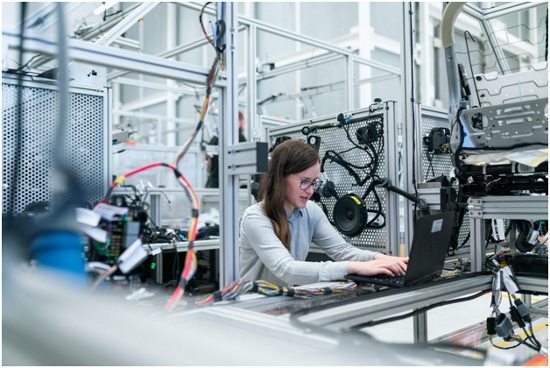 And lots of in-demand industries have felt the consequences. The automobile, telematics, and smartphone industries have all felt the ramifications.
So if you're in one of these businesses, or another one that is plagued by such a shortage, then this article is for you. Learn how to combat the effects of this ongoing situation.
A Comprehensive Look at the Shortage Causes
It's worth taking a better look at the cause for this conundrum. Because even after the pandemic winds down and more inventory arrives to the market, we won't be immune to such a thing happening again. So in order to protect ourselves from another blip in the electronics manufacturing industry, we'll cover the best-known disruptors.
Long-Lasting Local and Global Happenings
The pandemic really showed us all that even in the 21st century there are some parts of the market that we cannot control. So local and global pandemics that last a longer bout of time are a great example of shortage causes.
For instance, as local pandemics become more and more frequent, we can experience having single suppliers or localized supply chains failing to meet demand. On the other hand, happenings like the Covid-19 pandemic can cause the world at large and its supply chain market capacity to shrink.
Arrival of New Tech and IoT
The need for electronic components is growing at an unprecedented rate. It's almost impossible to keep up with the expansion of the Internet of Things (IoT) and new and inventive technology.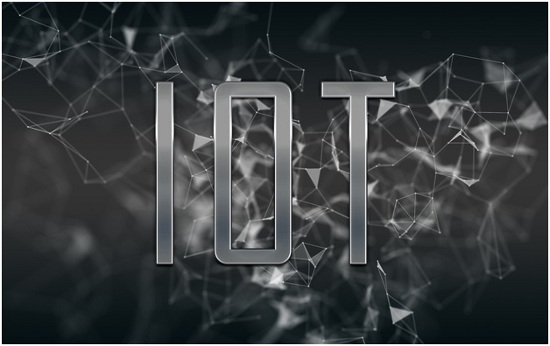 Supply chains are under severe pressure – gadgets that have previously needed just a handful of components now need four times of their amount.
Favorizing High-Margin Products
Makers of electronic components often have somewhat of a monopoly over the market. As a result, they have moved to higher margins and more sustainability.
So if you are a consumer wanting to buy low-priced and medium-priced products – you are no longer the targeted audience of these manufacturers. Rather, the manufacturers are turning toward specialty products with higher margins. And they are quick to discontinue certain components in favor of others. That means that some consumers and manufacturers that need the discontinued parts are left high and dry.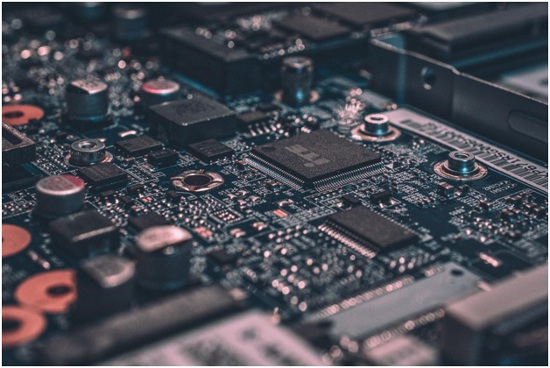 How to Deal with the Component Shortage?
There are multiple methods you can use to ensure that your business doesn't take a significant hit during this or an upcoming crunch in the supply and demand chain.
Be Well-Aware of Tech Trends and Market Fluctuations
If even brokers can sometimes foresee future shifts in economic trends when it comes to the stock market, then you can do so, too! In a more defined and precise space of technology and science, you can stay up-to-date and be more strategic when sourcing parts for your manufacturing efforts.
When it comes to concise advice, here it is:
Get your hands on publications that deal with trend predictions in availability of parts
Always consult supply chain experts when you design new products. They can stop you just in time if you're about to add a component that will be harder to get in the future.
Be Flexible and Look for Alternatives
Don't fret if you can't find the parts you were searching for! Having multiple sources for parts and the chances to pick alternative suppliers is a great tactic to protect yourself and your manufacturing efforts.
Designing with flexibility in mind isn't just a way to secure yourself – it's a way to stay true to the creative ways of product design. If you are unsure how to diversify your suppliers, you can always try working with a product design consultancy to help you get a hang of second sourcing.
With a fluctuating market like our current one, agility and flexibility are a must.
Develop Strategic Partnerships
Building relationships in uncertain times makes it more likely for a business to stay afloat.
When shortages happen, suppliers look at manufacturers and who they should support. So staying on the good side of a supplier is key. Managing these strategic relationships doesn't start with the pandemic – it's established way before, during the buyer's market. You can't just build a partnership overnight. You need to have a mutually reliable track record.
So instead of just leaning into purchase orders and buying power, you should focus your efforts on building relationships with partners in the supply chain. The three factors a good partnership should contain are:
Credibility
Predictability
Trust
Understanding
If all of these are self-explanatory except for understanding, keep in mind that suppliers both downstream and upstream want their partners to understand their struggles and other operations. That is useful for you, as well, as you walk away more informed about both your business, their business, and what your customer can expect.
Budget Adjustments and Temporary Parts
In unprecedented times like the pandemic, businesses sometimes need to tackle problems with immediate solutions to manufacturing and supply chain problems.
A way to save money and the manufacturing process is a simple one – temporary component replacement. Replacing current components with ones that last shorter or have less memory is a viable short-term solution.
In product design, thinking outside of the box often holds the key to your obstacle. So supporting a table with a stick may sound caveman-ish to some, but we just call it creative thinking.
If it works and gets you to your end goal, why not do it? At least until we're on greener pastures again. And some predictions tick the recovery time for some industries far into 2023.
Final Word
We don't like to play favorites, but out of all the listed tips above, we must highlight once more that staying ahead of the curve is the mother of all advice. Keeping yourself on your toes, being up-to-date with market fluctuations and big decisions from the leaders of the world's most dominating countries – all of this may sound doomsday-ish, but it's actually just a smart way to secure yourself, your employers, their positions, and ultimately, your business and customers.