Purchasing a dental practice may first seem overwhelming, but the benefits of operating your own business and being your own boss may well outweigh the initial effort. Learn the fundamental steps of starting first.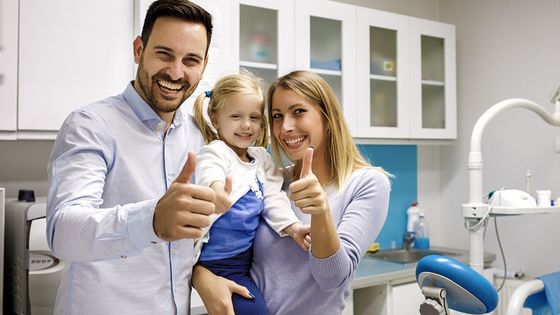 You undoubtedly have a lot on your mind if you're thinking about opening your own dental office. Six steps that every healthcare practitioner intending to open a dentistry business should be aware of were outlined in this article.
1. Understand Your Budget
Starting a new dental practice can be expensive, often costing more than $250,000. Few people have access to such a huge sum of money, therefore they must look for outside funding sources.
Over 100,000 healthcare professionals have worked with BHG, and many of them have admitted that they misjudged the initial beginning costs, leaving them short in the months that followed. Before long, they were reliant on credit cards and rushing to raise more money.
Estimate as accurately as you can the start-up costs for your office as well as the ongoing costs for the first few months of day-to-day operations. Most crucial, but also frequently forgotten, plan for any unforeseen expenses to make sure there is cash on hand, just in case.
2. Find the Right Location
It's a good idea to do some advanced research on the area to get a sense of the local market before deciding where to put your clinic. You want your location to be convenient for your target patients, within your spending limit, and accessible. Additionally, you should avoid locations where there may be an excess of professionals providing the same services. Your potential patient base and revenue stream may be affected by all of these factors.
3. Purchase Equipment
It can be time-consuming and expensive to determine and buy everything your clinic needs to run, including furniture, equipment, software, and supplies. Do your research on dental technology and equipment to find the greatest deals on equipment, financing, and training.
4. Plan for Staffing
It's crucial to begin considering recruitment before you're prepared to move into a new office; be sure to schedule a time to thoroughly screen and hire individuals. In addition to income, you'll need to budget for additional things like health insurance, vacation time, and other benefits.
5. Secure Licensing & Legal
Don't put off taking care of the legal issues of starting a dental practice until the last minute. Obtaining the credentials necessary for your practice to accept both private and public insurance may take months.
Additionally, you must ensure that you have a valid state license, an NPI number, are registered with the DEA, and adhere to all other regional laws that are unique to your location.
In addition to all of this, you will also need to select a business legal structure and file state and local tax returns. To be sure you're not overlooking anything, it's a smart idea to hire a healthcare attorney.
6. Attract Patients
Without patients, your practice won't prosper. Get the word out and start lining up your first patients as soon as your opening day is approaching. Consider establishing a marketing strategy that promotes your practice online, in print media, and on local TV, radio, and internet radio stations. Create a professional website with easy-to-follow appointment scheduling instructions, then start greeting patients to your new dental office.
By the way, you can have a look at this dental website to see how they attract clients to their site. GO Now Orange Park Smile!