We all would have crossed a point where we didn't know what to choose for our career future. We would have opted for a random stream, course or job suggested by our parents, relatives and friends. It would have worked out for a few, but for most of them, it would have been a disaster. One should realise that it is their duty and right to select the best career path for themselves and instead should not let others do the favour for them.
Advice given by random people could have benefitted them but definitely won't be the same for you because of the difference in interests, values, personalities, skills and background. However, one can seek help from professionals in Career Counselling India who serve dedicated to helping people in the disarray of their career ideas.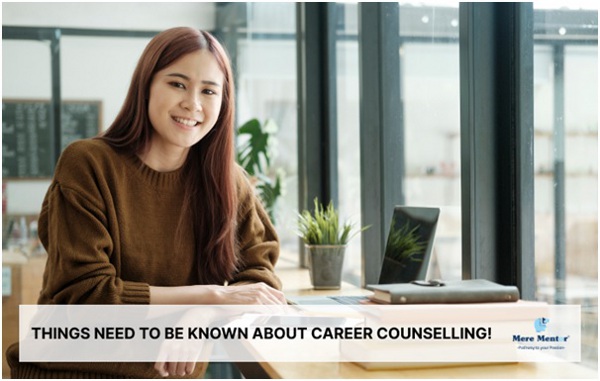 What do you mean by Career Counselling?
Career Counselling is a process through which career counsellors will assist clients with their career doubts and travel with them in their personal and professional lows. Career Counselling helps students, graduates, and working professionals understand themselves and assist in choosing the best career path on their own and other educational and life decisions. Also, with the dynamic advancements and growth in today's world, it is necessary for the students, graduates, and employees to cope with the trends by staying updated and opting for course and job which has a scope in the future. Career counselling can help by exposing you to the n' number of careers available worldwide.
What is the right age for Career Counselling?
There is nothing like the right age to seek help from professionals. However, students should have their first counselling session at 13. Only during school days students develop their passion and interest for something. Counselling at that very young age can help the students convert their dreams into reality and enhances their confidence and faith levels.
Who are Career Counsellors?
Career Counsellors are professionals who offer unbiased suggestions to people in need regarding career-related doubts, life skills, work-life balance skills, exam stress management, career development, etc. Career Counsellors, also known as career mentors and career guides of Career Counselling in Coimbatore, will help evaluate your interests, passion, abilities, interests, and skills and suggest career paths based on their values, and background and personality. They follow a process in which they conduct psychometric assessments, generate career reports, sit for individual sessions with the clients and their parents (if it's a school or college student), provide an action plan, and also connect with the experts.
What are Psychometric Assessments?
Psychometric Assessments comprise aptitude, skills and personality tests. Schools, colleges and companies conduct psychometric Assessments to analyse a person's intelligence, potential, ability and personality. Psychometric Assessments are far different from the routine exams conducted, and taking those tests will help find one's interests, skills, and abilities. Career aptitude tests are a tool to measure one's performance and cognitive ability levels. There is no such thing as a pass or fail; the only thing is that a person needs to be honest while attempting the test. The career report generated based on the psychometric assessments will be used by the career counsellors to analyse and counsel the person.
Dive into the process of Career Counselling:
The process flow of career counselling differs from place to place. Given below is the standard process followed by Career Counselling in India.
● Psychometric Assessments – The first and foremost thing is to attempt Psychometric Assessments. It includes verbal, numerical, logical reasoning, personality, situational judgemental tests, etc. It helps you analyse your interests, ability and passion.
● Career Report – Once you have completed your psychometric assessments, you will get a career report. It is nothing but the evaluation of your test with the suggestion of what career you will fit better.
● Counselling Session – Once the career report gets generated, the career counsellor will go through the same and allots a time and date to sit with the client for a counselling session. During the session, the counsellor will evaluate the test results and make suggestions, clarify their doubts and assists them in their plans.
● Action Plan – After counselling sessions, career counsellors will make customised action plans for the clients to follow their passion regularly and become successful.
● Expert Connection – Career counsellors will provide an opportunity to sit with educational experts in specific fields. Expert Connection will help the clients clarify the chosen area and clear all their doubts. Also, it motivates and encourages the clients to do better and keeps them on track.
Benefits of Career Counselling:
Career counselling has numerous benefits not only for school and college students but also for working professionals. Listed below are a few pointers quoting the benefits of career counselling by Best Career Counselling in Bangalore for all sorts of people.
Career counselling helps one clarify their career goals
Career Counselling exposes one to enormous career options.
Career Counselling help determine your strengths and weaknesses.
Career Counselling helps you understand and practise your life skills.
Career Counselling broadens your perspective toward different careers.
Career Counselling assists you in developing strategies to achieve your dream career.
Career Counselling aid you in job-searching and interviewing, and resume tactics.
Career Counselling supports you for your abroad dream.
Career Counselling helps you set realistic goals and work toward them.
Career Counselling improvises your overall personality and enhances your confidence and esteem levels.
Wrap Up:
Career Counselling can be a life-changing event for many stuck people because of their random chosen careers, unsatisfied job, etc. Simply put, career counselling of Career Counselling in India acts as the lighthouse to the lost ship. With support from career counsellors, one can create and reshape their career path for themselves.