With a population of one million at the start of 2017, the Rohingya are one of Myanmar's many ethnic minorities. The majority of Muslims in Myanmar are Rohingya Muslims who live in Rakhine state. They claim to be derived from generations of Arab traders and other residents of the area, and they have their own language and culture.
When hundreds of thousands of scared Rohingya migrants began pouring onto Bangladesh's shores and paddy fields in August 2017, the children received the most attention. Children made up about 60% of the refugees crossing the Myanmar-Bangladesh border, bringing with them reports of horrific violence and brutality that had forced them to escape.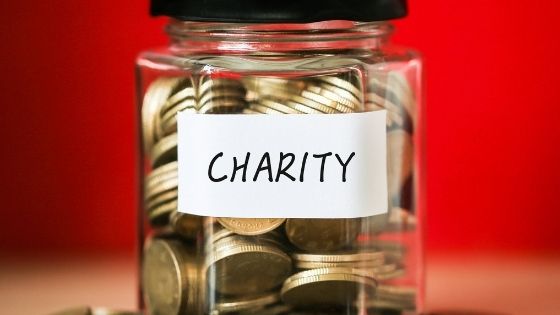 Bangladesh had around 890,000 Rohingya refugees in the Cox's Bazar District at the end of August 2021, with roughly half of them being children. In 2017, those escaping violence and turmoil joined over 300,000 people who had already arrived in Bangladesh as part of previous migratory surges, making Bangladesh the world's largest refugee camp.
Why Rohingya Crisis Happened
The Rohingya refugee crisis is a human rights and humanitarian catastrophe that has seen a tremendous increase in numbers in just one year, while access and resources have deteriorated. Over 1.3 million refugees and host community members have been affected by the conflict in Myanmar's Rakhine State.
The Myanmar government and the Rohingya people have opposing religious and ethnic identities, which has resulted in conflicts and violent attacks. Since the 1800s, Myanmar has been a British colony. Rakhine's Muslim population expanded during British control, doubling in 50 years.
The inhabitants of Rakhine State were deeply divided after World War II. In Rakhine, many Buddhists backed the Japanese, while Muslims backed the British and their allies. Myanmar gained independence from British domination in 1948, following the war. The Muslim majority in Rakhine State quickly revolted, demanding equal rights and autonomy.
Armed clashes erupted in Rakhine after the Arakan Rohingya Salvation Army (ARSA) claimed responsibility for attacks on police and army checkpoints in August 2017. The government designated ARSA as a terrorist organisation, and the military launched a ruthless campaign that destroyed hundreds of Rohingya communities and uprooted almost 700,000 Rohingyas.
According to the international medical charity Doctors Without Borders, at least 6,700 Rohingya were killed in the first month of violence, which occurred between August 25 and September 24, 2017. Myanmar's security forces are also accused of shooting civilians fleeing the country and planting land mines at Bangladesh border crossings used by Rohingya refugees.
Myanmar government are said to have demolished abandoned Rohingya villages and farmlands in order to construct homes, security camps, and infrastructure since early 2018. These changes, according to human rights groups, are being made to accommodate communities other than the Rohingya in Rakhine.
About Ek Plate Biryani – A Great Organization To Help The People of Rohingya Greatly
Basic basics such as food and clean water are in short supply for the Rohingya population. As they are forced to live in camps in another country, Rohingya people are denied everything they need to live a decent life. A few water samples were taken from the Rohingya refugee camps in 2017, and 92 percent of them were found to be severely contaminated with harmful chemicals.
The Rohingya people have very little access to clean water, and what little they do have is contaminated with disease-causing viruses and germs. Because the Rohingya people's situation is dire, we must recognise our good fortune and assist the beleaguered Rohingya people, who have already suffered immensely.
Let us join forces with Ek Plate Biryani to assist the Rohingya people in living in safety and having access to basic necessities. Giving to charity is the most effective approach to do this. The Rohingya charity is Sadaqah Jariyah. Sadaqah Jariyah is the highest level of receiving rewards, as it benefits the donor even after death. Why not earn a large sum of money while also contributing to the well-being of humanity?
How to Help Rohingya Refugees
We beg you to donate whatever you can to Ekplatebiryani because every dollar you provide will help to save the lives of countless Rohingya people. Your donations will help us provide food and water to the Rohingya people through various programs like as hand pump installation. We have already had a significant impact with our Rohingya hand pump initiative.
Why not combine the best sort of charity with Sadaqah Jariyah? Donate now to help install hand pumps that will provide Rohingya refugees with safe drinking water for years to come.
Conclusion
The Rohingya people are suffering, and it is our duty as human beings to help them with whatever resources we have. It will benefit them if we can provide even a small amount of money. We need to collect enough water to set up hand pumps for them because it's preferable if they drink clean water. Learn more about the Rohingya issue and how you can support the Rohingya people by visiting Ek Plate Biryani's website.