It will surprise very few to hear that online poker is big business. Recent survey data from Facts & Factors suggests that the online gambling and betting market in the U.S. will have grown to a $100 billion industry by 2026. And while said market involves more than any one game or activity, poker is listed as one of the "common games in the market" helping to drive so much activity.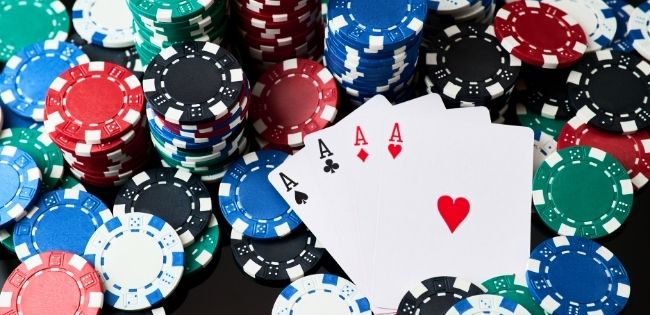 Again, this isn't necessarily surprising to hear. When you actually think about how online poker operates, however –– or perhaps think back on your last experience playing –– it isn't always readily apparent how the companies involved make their money. Many of the most popular 카지노사이트 are free, and operate with artificial money and chips; those that do involve real money mostly facilitate play between live competitors who are effectively exchanging cash with each other. So where do the platforms actually earn so much income as to account for a large portion of a potential $100 billion-dollar industry?
Free Apps
For the most part, free poker apps make money through the "freemium" model –– one we discussed in a look at "Mobile Game App Monetization" recently. This model, for those who aren't familiar with it, basically involves free games with optional in-app purchases. Users can download a game and enjoy most or all of it without spending money, but can either improve or expand on the experience via small transactions. In free poker apps the construct tends to be about the same: Players can download games for free and are offered a given quantity of "free chips" to play with. More free chips are usually dropped into a player's account periodically, but for those who run out or want to play in more high-stakes virtual games, additional chips can be purchased with real money. Take the popular WSOP app, for instance. It's a free download, and the moment you start playing you're gifted several hundred thousand chips. But you can then pay anywhere from $1.99 (for 3.32 million chips) to $54.99 (for 627 million chips) as you like.
Some free poker apps also make money with ads, which is fairly common practice for free mobile games in general. This is a straightforward practice by which the games profit from the companies for which they place adds. Zynga Poker is perhaps the clearest example of the practice (to the point that some criticize the platform for its abundance of advertisements).
Real-Money Poker Platforms
Despite the fact that a portion of what players deposit at real-money poker platforms is inevitably paid out to other players in the course of play, there are several ways for said platforms to make their money.
First and foremost, a Sportskeeda.com post on poker room profits reveals that investment is actually "the biggest source of revenue generation for every online real-money poker gaming company." The post explains that when players deposit money into their accounts, they don't necessarily use it all at once, and thus the platforms take small percentages of that money and invest it safely elsewhere. The platforms are large enough to cover the funds if the player does want to use them all, such that the player is none the wiser. But essentially, small portions of deposits are constantly funding profitable investment accounts for the platforms.
The same post also notes that real-money poker platforms take a rake. For those who may not know the term, Poker.org defines a rake simply as "the money taken out of the pot by the casino." It can be thought of as a commission fee, and typically amounts to anywhere from 2.5% to 10% of every hand's pot. As you're playing the game, you almost won't notice it unless you're looking for it; it's taken out each hand, quickly and automatically. Over time, however, this amounts to significant income for the sites; any given $100 pot, in any hand, can yield up to $10 worth of rake fees.
Beyond investment and rakes, real-money online casinos can also charge fees directly (say, a percentage of the buy-in for a tournament); sell advertisements; or even profit off of their own merchandise or sponsorships.
Given all of these potential revenue streams, for free and real-money poker platforms alike, it's no surprise they're part of an industry with such lucrative growth projections.