Are you looking for a way to improve your gaming skills? Or maybe you want to show off your mad gaming skills to the world? If so, then you need to start recording your gameplay! In this blog post, we will discuss the basics of gameplay recording. We will also talk about the different uses for gameplay recordings, and how to get started with your own recordings.
1. What Is Gameplay Recording?
Gameplay recording is the process of capturing video footage of oneself playing a video game. This can be done for a variety of reasons, such as creating a walkthrough or tutorial, demonstrating skill at a game, or simply sharing one's gaming experience with others.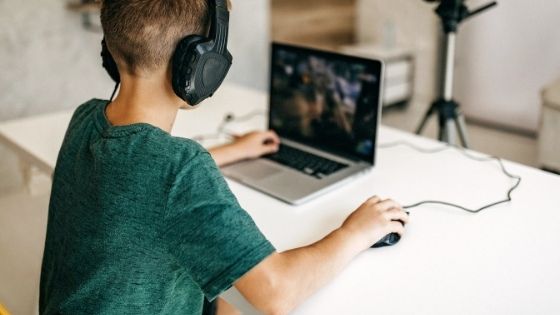 There are several ways to record gameplay, ranging from dedicated hardware devices to software that uses a computer's existing components. Many modern games also include built-in tools for recording gameplay. Regardless of the method used, gameplay recordings typically capture audio as well as video, and often provide the option to include commentary over the footage.
Some players use gameplay recording as a way to create Let's Play videos, which are essentially long-form playthroughs that usually include commentary and other forms of entertainment. Others use gameplay recording simply to share their experience with friends or family members who may not be interested in playing video games themselves. In any case, gameplay recording is a popular way to document and share one's gaming experiences.
2. The recording Process
There are a few things you need to know before you start recording your gameplay. First, you need to make sure that your computer can handle the recording process. If you're not sure, then it's best to check with the game's requirements or ask someone who knows more about computers than you do. Second, you need to choose a good Logitech headset and recording software that suits your needs. There are a lot of different options out there, so do some research and find the one that's right for you.
Once you've got everything set up, it's time to start recording! To do this, simply start playing the game as you normally would. The recording process will begin automatically, and you'll be able to see the recording software's interface while you play. From here, you can start and stop the recording, change settings, and more.
3. Purposes Of Gameplay Recordings
Gameplay recordings have a number of benefits and purposes. For starters, they can be used as a form of entertainment. Many people enjoy watching others play video games, and gameplay recordings provide an easy way to consume this content. In addition, gameplay recordings can be used as a tool for learning. By watching someone else play, it is possible to pick up new strategies and tips.
Furthermore, gameplay recordings can be used to create highlight reels or montages. These videos are often used by professional gamers in order to showcase their skills or to advertise their channel. Finally, gameplay recordings can simply be a way to document and preserve memories. For example, someone might record their gameplay in order to share it with friends or family members. Overall, there are many benefits and purposes of gameplay recordings.
4. How To Start Your Own Gameplay Recordings
The best way to start your own gameplay recordings is to invest in a good-quality capture card. This will allow you to record your gameplay footage directly from your gaming console to your computer. Once you have your footage, you can then use video editing software to edit it and add any effects or commentary that you want.
If you don't want to invest in a capture card, you can also use screen recording software to record your gameplay. However, this method won't provide the same quality as a capture card and it can be more difficult to edit the footage. Whichever method you choose, starting your own gameplay recordings can be a great way to share your gaming experiences with others.
Conclusion
If you're interested in recording your gameplay, then there's no time like the present to get started. Follow the steps we've outlined in this blog post, and you'll be well on your way to becoming a pro at it! Who knows, with enough practice you might even be able to make a career out of it.